PDC world champion Michael Van Gerwen calls for stricter anti-doping procedures in darts
The world number one saw off the challenge of Scotland's Gary Anderson to claim his second PDC World Darts Championship title on Monday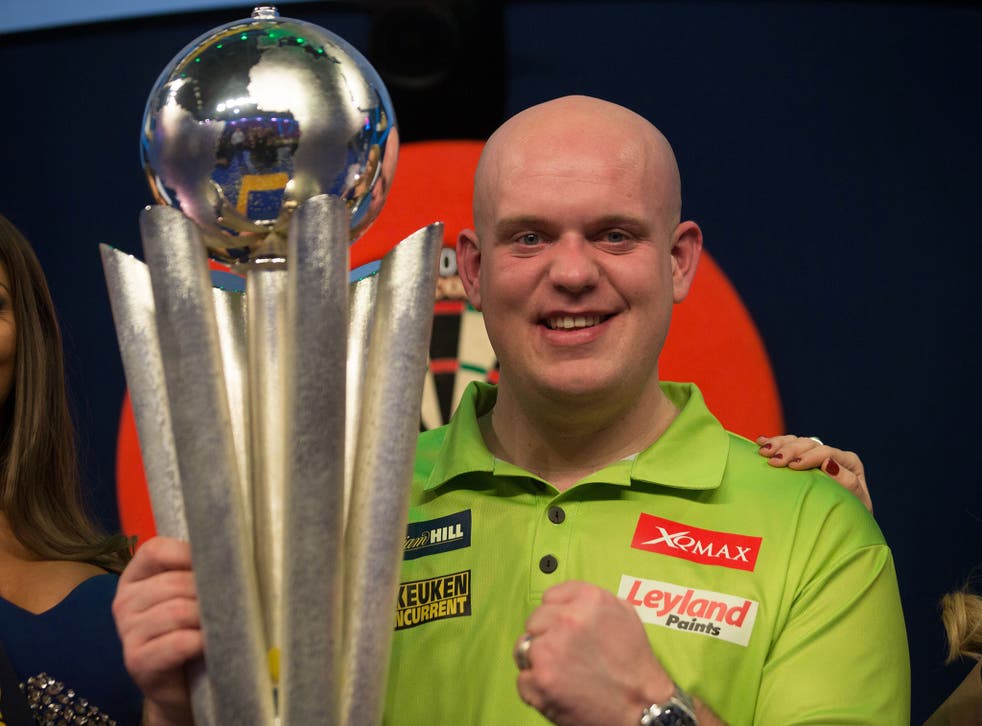 Michael van Gerwen, the newly-crowned world champion of darts, has called for stricter anti-doping procedures within the sport.
The world number one saw off the challenge of Scotland's Gary Anderson to claim a 7-3 victory and his second PDC World Darts Championship title at Alexandra Palace on Monday night.
Van Gerwen, who won a remarkable 25 darts titles during 2016, urged the sport's authorities to take a more 'professional' stance on doping before his victory in the final.
Players are currently tested during tournaments but both Van Gerwen and Anderson would be open to testers calling in on them at home.
"Any day of the week, I don't mind," Van Gerwen said. "I hope I get tested. I don't mind. I don't have anything to hide.
"I do this on ability and mental strength and some people don't believe me but just inform the anti-doping authorities and ask for my name.
"Testing at home is the next step," he added. "Everybody needs to give a little bit to make darts more professional."
Anderson echoed Van Gerwen's sentiments, insisting that "24/7 you should be getting a knock at the door to be tested."
The pair's comments came amid a debate on whether darts should be recognised as an Olympic sport.
A stricter anti-doping policy would only increase darts' chances of recognition alongside sports like shooting and archery.
"People say darts is a sport, people say darts isn't a sport," Anderson said. "Is snooker a sport? We are up there performing in front of these crowds, I think it is.
"If you play darts out there at the Ally Pally I don't think there is an Olympic Stadium that will come close to that.
"Show me a sport in the Olympics that gets half as loud in the crowd, I don't think you will find one."
Register for free to continue reading
Registration is a free and easy way to support our truly independent journalism
By registering, you will also enjoy limited access to Premium articles, exclusive newsletters, commenting, and virtual events with our leading journalists
Already have an account? sign in
Register for free to continue reading
Registration is a free and easy way to support our truly independent journalism
By registering, you will also enjoy limited access to Premium articles, exclusive newsletters, commenting, and virtual events with our leading journalists
Already have an account? sign in
Join our new commenting forum
Join thought-provoking conversations, follow other Independent readers and see their replies