Netball: Pamela Cookey busy cooking up a storm for netball
National Superleague (NSL) starts Monday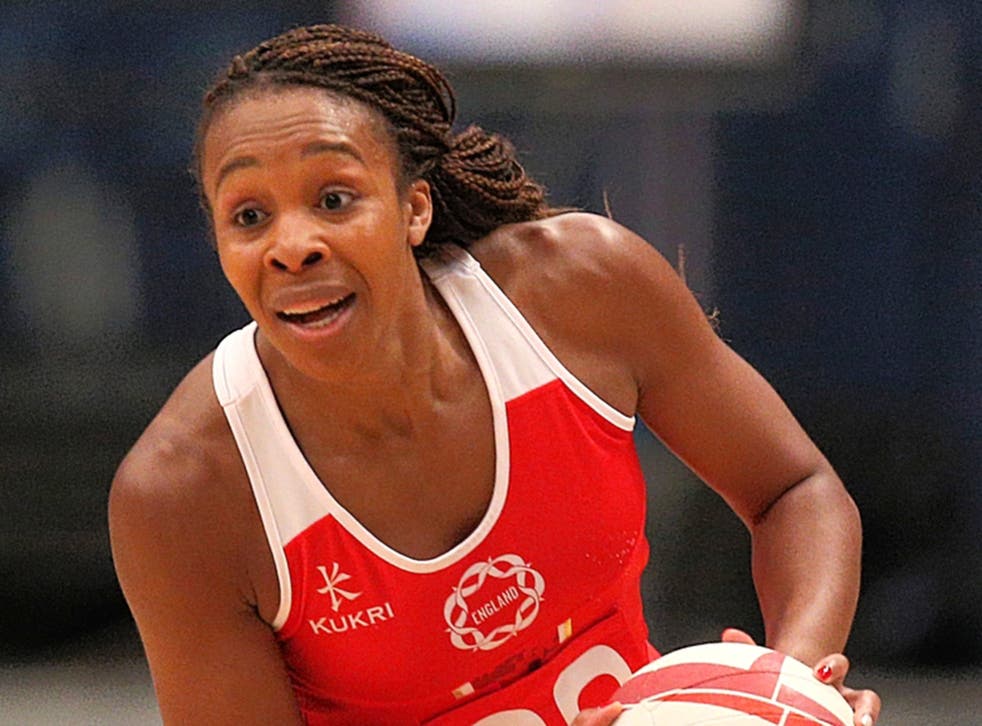 It's fitting that the "This Girl Can" advert, designed to get women back into sport whatever their age or level of fitness, featured a scene with netball players. Every week 156,000 girls and women play the sport in the UK, part of one million worldwide.
Netball is keen to attract more players, and with Sky's coverage of National Superleague (NSL) starting Monday – including live weekly coverage of all 14 rounds – its organisers must be hoping for more take-up.
The match is a corker – NSL reigning champions Manchester Thunder play fierce rivals and last year's runners-up Surrey Storm. Thunder are coached by Tracey Neville, sister of football pundits Gary and Philip, while Storm's best-known player is their goal attack Pamela Cookey, the England captain.
Cookey is part of an initiative to bring women back into netball. "Many girls just stop playing after leaving school or college," she says. "I think it has suffered in the past from being thought of as 'just a girls' sport' – something you played at school but wouldn't necessarily think of doing as an adult."
As she points out, the adult game is a great way to keep fit: it's fast-moving and players burn hundreds of calories, have a cardiovascular workout and build up core strength. Cookey says that top-level players spend four hours a day in the gym and training during the playing season.
The sport has moved with the times and IFNA, the international governing body, have introduced variations to reflect fewer sports coaches in schools and the pressure on adults' leisure time. High5, developed for schools, has fewer of the complicated rules around footwork and positioning than the traditional seven-a-side game, while Nets and FastNet are shorter, more intensive versions of the adult game played on modified courts.
Surveys show that men are three times more likely than women to take part in team sport, but Cookey says the social aspect of netball appeals to her: "I love the camaraderie, and even when it's purely for exercise, being part of a team has its own rewards." She also points out that seven women paying for an hour's court hire is much cheaper – and more fun – than going to the gym.
Sky's coverage of the NSL (part of their "biggest ever year of women's sport") will help raise netball's profile. The sport has a strong association with universities; several of the eight NSL clubs (seven English, one Welsh) are affiliated to a university and almost all their matches are played on college campuses. Cookey studied at Bath University and started her playing career with Team Bath.
Netball is popular in Commonwealth countries, where it has a much higher profile. In Australia and New Zealand, the sport is semi-professional (and incidentally, mixed men's and women's teams often compete at club level in the antipodes) but in this country even top players have a day job.
Cookey, who is business manager for the West of England Sport Trust, says that club contracts are worth only a few thousand pounds a year, and while some players also receive kit sponsorship none is paid for international appearances.
Crowds – up to 1,200 watch the top NSL teams and several thousand attend international matches – are family-based and NSL ticket prices (less than £10) reflect that. Only the 7 March match between Surrey Storm and Hertfordshire Mavericks at the Copper Box in Queen Elizabeth Park is priced higher, but it is surely worth £15 to watch an ultra-competitive match in the iconic Olympic venue.
Netball is a recognised Olympic sport, but is yet to appear at a Games – and there is no prospect of that until at least 2024. "The Commonwealth Games are our Olympics," says Cookey, who had to miss Glasgow 2014 through injury. There were some terrific matches – including England's heart-stopping, final-throw 35-34 loss to New Zealand which put the Silver Ferns into the final, where they lost out to Australia.
While England (currently No 3 in the world) beat Malawi 2-0 in their two-match home series in December, they lost 2-1 away in Kingston earlier this month to Jamaica (who beat them in Glasgow to take bronze), so Cookey will be out to exact revenge at the World Cup in Sydney in August.
Manchester Thunder v Surrey Storm is on Sky Sports 4 Monday, 7.30pm
Register for free to continue reading
Registration is a free and easy way to support our truly independent journalism
By registering, you will also enjoy limited access to Premium articles, exclusive newsletters, commenting, and virtual events with our leading journalists
Already have an account? sign in
Register for free to continue reading
Registration is a free and easy way to support our truly independent journalism
By registering, you will also enjoy limited access to Premium articles, exclusive newsletters, commenting, and virtual events with our leading journalists
Already have an account? sign in
Join our new commenting forum
Join thought-provoking conversations, follow other Independent readers and see their replies