NFL Divisional Playoff: San Diego Chargers v Denver Broncos match preview
A look ahead to this weekend's Divisional Playoff match at Sports Authority Field at Mile High Stadium in Denver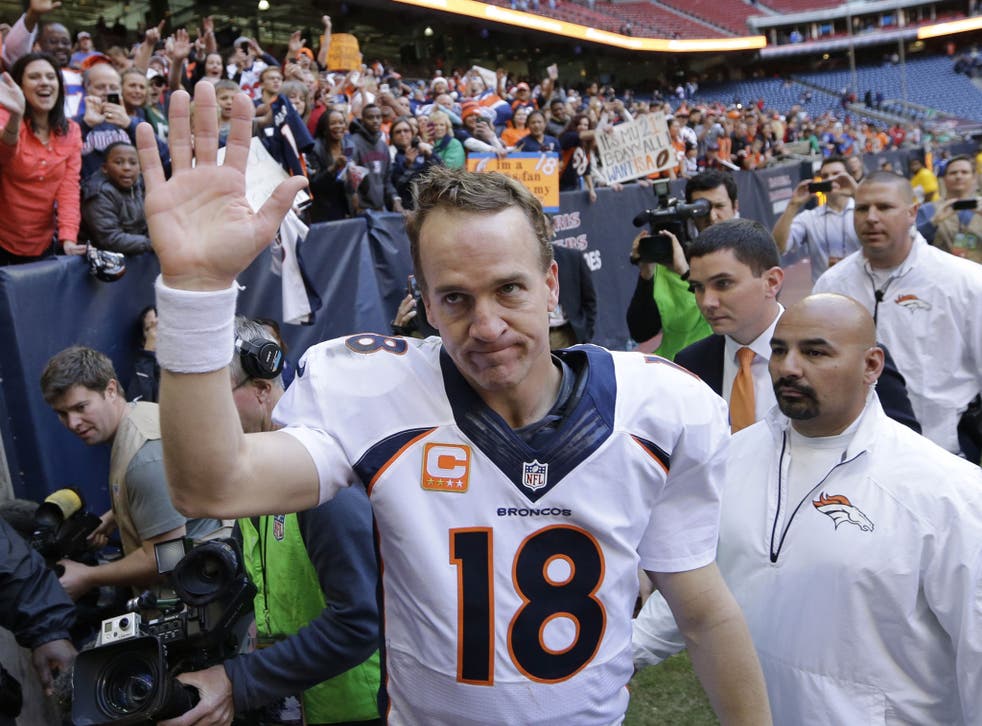 The San Diego Chargers travel to Denver, Colorado on Sunday to battle for a place in the AFC Championship game. The Broncos (13-3), led by future Hall of Famer Peyton Manning, face the Chargers (9-7) for the third time in 2 months. In the last meeting, the Chargers became the only team to beat the Broncos at home all season, holding them to just 20 points.
Philip Rivers highlights a Chargers roster that snuck into the post-season by beating the Chiefs in overtime at the end of December. They easily despatched a poor Cincinnati Bengals team last weekend to ensure the rematch with the Broncos. Peyton Manning will be hoping to silence the critics, which claim his post-season performances fail to match up with his regular season stats.
Despite playing at the highest calibre for 16 years, Manning has lost 11 of his 20 playoff games and is 1-4 in Divisional Playoff matches at home, something unprecedented for a 4 time NFL MVP. Although the Broncos will be the clear favourite going into this match, the pressure not to repeat the loss they suffered at the same stage of the competition last year, may play to San Diego's advantage.
For a team that could have easily missed out on the playoffs, the Chargers have significantly less pressure on them than their opponents and will no doubt relish the chance to send Denver and Peyton Manning crashing out of the playoffs at the first hurdle for a second consecutive season.
KICK-OFF: Sunday, 9.40pm
PAST THREE MEETINGS:
San Diego 27 – Denver 20, Regular Season, December 2013
Denver 28 – San Diego 20, Regular Season, November 2013
San Diego 23 – Denver 30, Regular Season, November 2012
STATS:
Broncos Quarterback Peyton Manning set NFL records this season for touchdowns (55) and passing yards (5,477)
The Broncos scored an average of 37.9 points per game this season, the highest in the NFL. The last time San Diego played Denver, the Broncos were held to just 20 points at home, their lowest score of the season.
Despite being AFC West division rivals, today's game marks the first time these two teams have met in the playoffs.
San Diego have won 6 of their last 8 games away to Denver
ODDS:
San Diego to win: 3.8
Denver to win: 1.25
TV: Live on Sky Sports 2 at 9.40pm, highlights on Sky Sports 3 on Monday at 9am
Register for free to continue reading
Registration is a free and easy way to support our truly independent journalism
By registering, you will also enjoy limited access to Premium articles, exclusive newsletters, commenting, and virtual events with our leading journalists
Already have an account? sign in
Register for free to continue reading
Registration is a free and easy way to support our truly independent journalism
By registering, you will also enjoy limited access to Premium articles, exclusive newsletters, commenting, and virtual events with our leading journalists
Already have an account? sign in
Join our new commenting forum
Join thought-provoking conversations, follow other Independent readers and see their replies