Oscar Pistorius trial: Investigators looking to access 'mobile phone messages' ahead of court
Pistorius shot girlfriend Reeva Steenkamp three times on Valentine's Day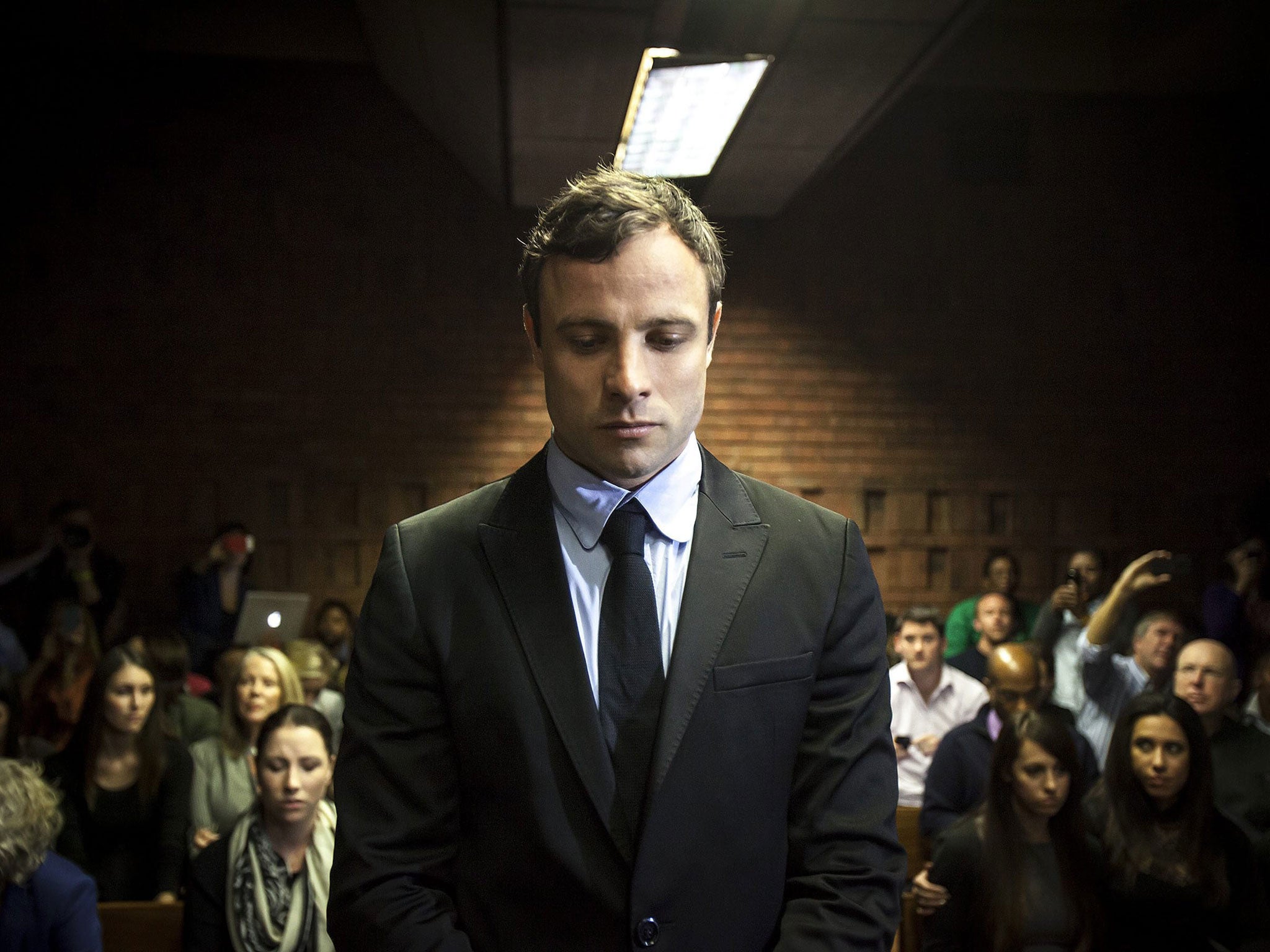 South African investigators are trying to gain access to Oscar Pistorius' mobile phone ahead of the trial that could see him convicted for murder.
Police hope to secure an agreement with the FBI to back their request for Apple to unlock the athlete's iPhone so its content can be analysed and presented in court, according to South Africa's Eyewitness News. The trial is due to start on 3 March.
Investigators need Apple to unlock the encrypted data on the phone because the Olympian can't remember his Apple ID code needed to access his messages. It is understood that the FBI must approve the request before Apple can be contacted for information.
Prosecutors said two iPhones and two BlackBerrys were found on the bathroom floor of Pistorius' villa in Pretoria where his girlfriend, Reeva Steenkamp, 29, was shot dead on Valentine's Day last year.
Oscar Pistorius: Career in pictures
Show all 34
Pistorius, 27, says he shot her in a case of mistaken identity thinking she was an intruder. The state argues he intentionally shot and killed Steenkamp through the locked door of his bathroom. If convicted of premeditated murder, he could face life imprisonment with a minimum of 25 years before parole.
Police Commissioner Lesetja Mothiba said he is confident of the prosecution case.
"In terms of all the loose strings, we've tied them up and our witnesses are ready," he told Eyewitness News "All our exhibits are ready and we are very much convinced that we have a strong case against Oscar Pistorius."
Steenkamp's parents, June and Barry, said the family is looking for closure and confirmed Reeva's mother will attend the trial in Pretoria next month.
In a statement, they said: "All we are looking for is closure and to know that our daughter did not suffer on that tragic Valentine's Day.
More than 100 witnesses are expected to appear in court; including Pistorius' sister, Aimee, former girlfriends Melissa Rom and Samantha Taylor, residents of gated community Silver Woods in Pretoria and a team of medical, paramedics, ballistic and forensic experts.