Snooker: Allen cries 'cheat' after shock defeat to Chinese qualifier
Neil Goulding
Monday 23 April 2012 02:21 Comments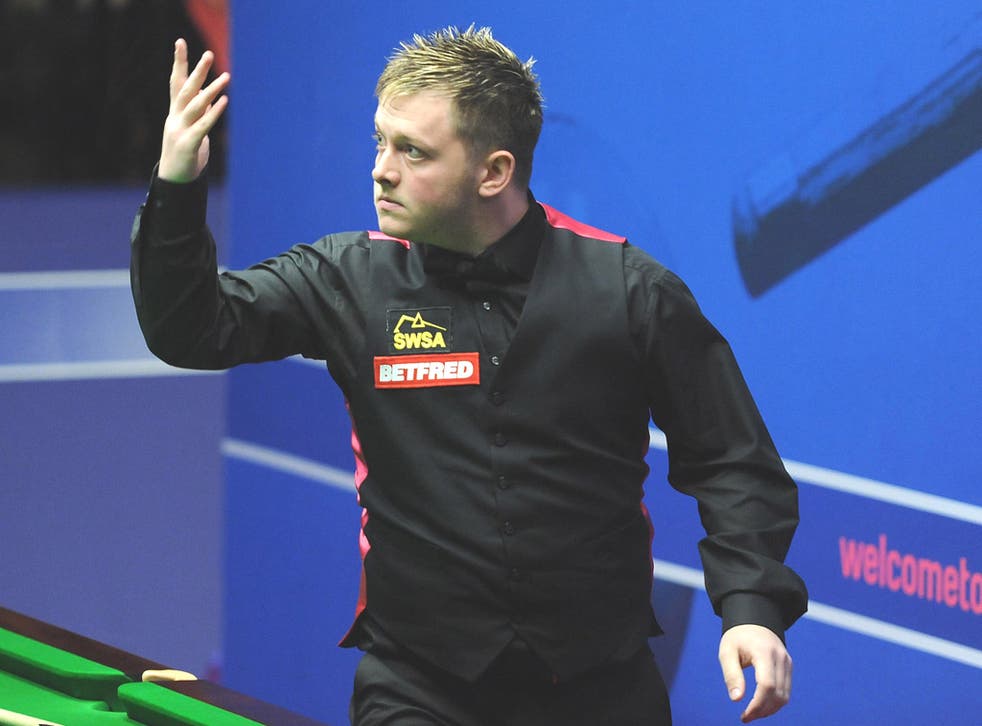 Mark Allen cooked up a storm on the opening weekend of the World Championships by branding Cao Yupeng a cheat after crashing out to the Chinese qualifier last night.
The former World semi-finalist was upset 10-6 by Cao in their first-round meeting in Sheffield. But afterwards the world No 11 condemned the debutant for not acknowledging what he believed was a blatant foul.
Behind 5-4 Allen had no doubt Cao fouled on a break of eight in the 10th frame and was left incensed when his opponent went on take advantage to win the frame. "The big turning point was at 5-4 when he [Cao] was in the balls and Paul Collier, the referee, missed a blatant push," said Allen
"It was quite obvious to me and anyone who was watching at home would have been able to see it no problem. If the referee rightfully called a foul there I'd have had a good chance of going to 5-5 and the match would have been different, but he went on to pull away to 7-4. That was massive."
The Ulsterman added: "It seems to be a bit of a trait for the Chinese players because there have been a few instances in the past, of fouls and blatant cheating going on. It needs to be corrected. He's a good enough player and he doesn't have to do that. He looked at the referee as soon as he did it, as if to say, 'Are you not calling a foul here?'
"It's very, very sad the state of snooker if it has to go down to that, but it's not the first time. Marco Fu and Liang Wenbo have been known for it in the past, so maybe it's just the Chinese players. [Neither Fu nor Liang have been found guilty of cheating]
"There's no love lost there, but all credit to him because he outplayed me and thoroughly deserved to win. I just turn up.But it's a little bit sickening what happened. I'm disgusted that it happened because it shouldn't happen in professional sport. I'm pretty confident where I stand on what happened."
Cao, the world No 81, was left bemused and angry by Allen's comments. "I didn't realise I did anything wrong or touched the ball twice. If I thought that, I would have said," he said. "But if I don't think that after looking at it, I will be very angry and upset about what Mark Allen has said."
Meanwhile, Stephen Maguire took a 6-3 first-session lead over the Belgian prodigy Luca Brecel, who impressed with breaks of 96, 63, 116 and 62.
Ken Doherty's Crucible hopes were ended after a 10-4 defeat to Australian Neil Robertson. Stephen Hendry, the seven-time world champion, beat Londoner Stuart Bingham 10-4 having led 8-1 overnight.
Register for free to continue reading
Registration is a free and easy way to support our truly independent journalism
By registering, you will also enjoy limited access to Premium articles, exclusive newsletters, commenting, and virtual events with our leading journalists
Already have an account? sign in
Join our new commenting forum
Join thought-provoking conversations, follow other Independent readers and see their replies