John Higgins reaches seventh World Championship final after beating Kyren Wilson 17-13 at the Crucible
Four-time winner Higgins made the final last year but was defeated by world number one Mark Selby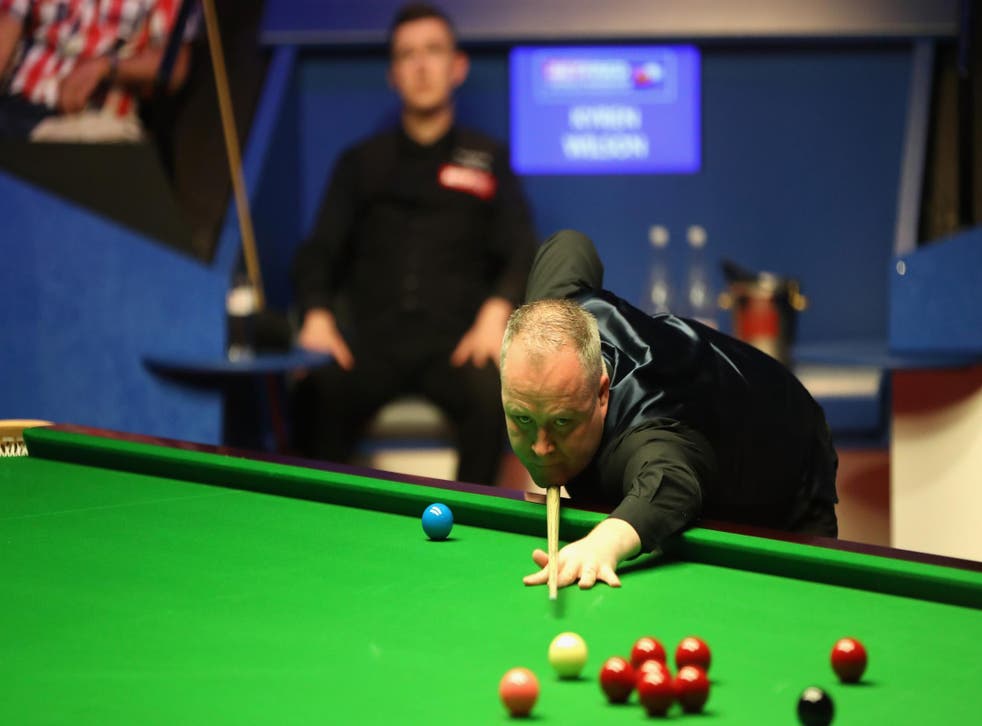 A seventh World Championship final awaits John Higgins on Sunday after he beat Kyren Wilson 17-13 at the Crucible in Sheffield.
Four-time winner Higgins made the final last year but was defeated by world number one Mark Selby, who successfully defended his crown despite trailing the Scot 10-4 at one stage.
Higgins will face either two-time champion Mark Williams or former finalist Barry Hawkins in the showpiece event, with Williams trailing Hawkins 13-11 after three sessions; the two resume play overnight.
The 42-year-old Higgins, who will be the second oldest finalist in history, was at his match-play best to see off Kettering's Wilson, who reminded the delighted winner of last year's champion Selby.
"He just couldn't get level with me but, as I said to him after, he reminds me so much of Selby when I played him in 2007," said Higgins, who beat Selby 18-13 in that final.
"They're different players but they've got a certain aura about them where when he comes to the table, you think he's going to pot everything and he very nearly does. I'm sure he'll do big, big things here in the future."
Wilson, who was making his first appearance at the one-table set-up stage, was on the back-foot throughout the encounter, having fallen 3-0 down in the first session.
The 26-year-old Masters finalist felt that an under-par start cost him dearly.
"The very first session has cost me," he told BBC Sport. "I hold my hands up, walking out into the arena with the one table for the first time was so unique compared to the two tables.
"My game is there, I just struggled to settle in the first session. It was very different and open, walking from chair to shot was different and there was a massive buzz in the crowd, all eyes were on you. It has put me in good stead for the future."
Register for free to continue reading
Registration is a free and easy way to support our truly independent journalism
By registering, you will also enjoy limited access to Premium articles, exclusive newsletters, commenting, and virtual events with our leading journalists
Already have an account? sign in
Register for free to continue reading
Registration is a free and easy way to support our truly independent journalism
By registering, you will also enjoy limited access to Premium articles, exclusive newsletters, commenting, and virtual events with our leading journalists
Already have an account? sign in
Join our new commenting forum
Join thought-provoking conversations, follow other Independent readers and see their replies