Snooker: Ronnie O'Sullivan's back – after a few hours' practice with a delivery driver
'The Rocket' will defend his world title despite not playing at top level since quitting last May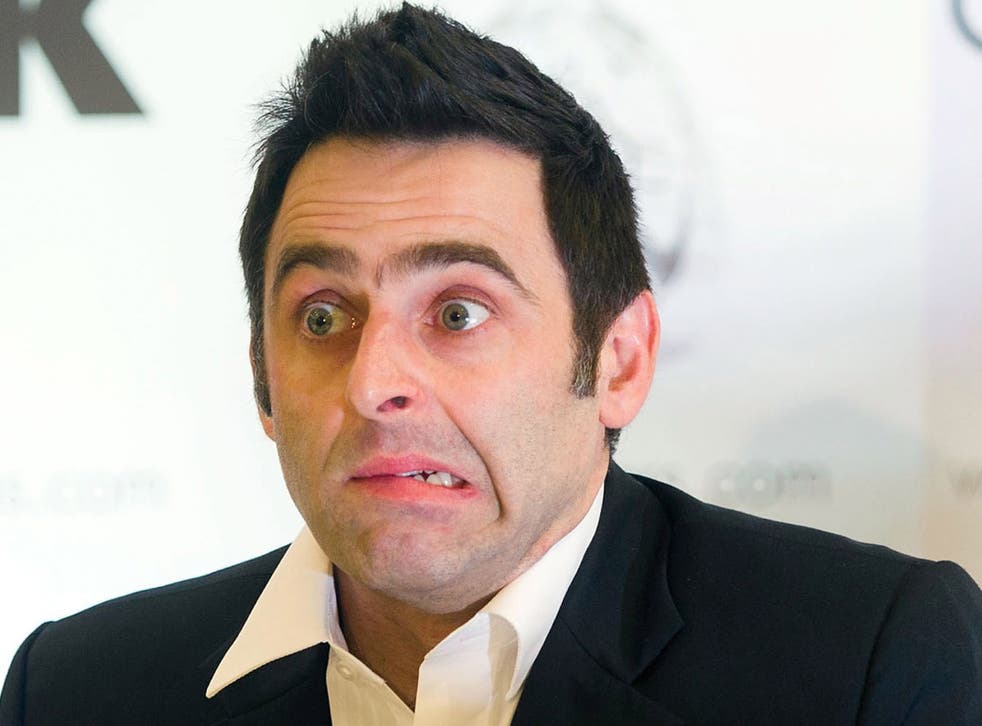 Ronnie O'Sullivan has announced he will return to the Crucible to defend his world title, before admitting he has no idea whether his comeback will end in tears.
The four-time world champion, who has played just one competitive match in the past year, has accepted a wild card to defend his world title at the Crucible Theatre, Sheffield, having become "bored" of his self-imposed snooker sabbatical.
O'Sullivan, the former world No 1, has only practised for "10 days in the last nine months" and admitted that his recent matches have been against his friend Alex, a delivery driver who calls round his house for a game when dropping off the player's favourite takeaway Chinese meal.
"I've embarrassed myself many times. I get used to that," admitted O'Sullivan. "I've been prepared and ready for major events before, gone out there and felt embarrassed by my performances. I am not worried about that.
"I'm very match-rusty. I have not been in any intense situations so it's going to be a tough call to go in there with no match practice behind me. I might get smashed in Sheffield. I'm going in to the unknown. It's a massive challenge," O'Sullivan added.
"There is no pressure on me. The most important thing is to have an aim in my life. Snooker has always given me that. This is a chance to get a bit of routine in my life.
"I was so bored sometimes. I moaned about the pressures and not playing well but two or three months ago I thought, 'I'd take that back like a shot now', so hopefully I won't be as hard on myself, hopefully I will enjoy it more and enjoy playing rather than putting myself under pressure in tournaments to succeed.
"I was a bit bored just going out for lunches and chilling out. I needed the rest but I just thought it was time to get back to doing what I've done for a lot of my life.
"I have a different perspective on it now. I thought maybe it was worth giving it another whirl. I feel refreshed. I love the challenge, I know what I'm capable of. I know how good I am. I hope a few people do write me off because that'll make me stronger."
O'Sullivan, whose absence has seen him slump to No 24 in the world rankings, took time off after winning his fourth Crucible crown last May. He announced his comeback in November, but then changed his mind, citing "personal problems" for the need to take a break. And despite the announcement, the 37-year-old admits that the personal problems which have plagued his career may never disappear.
"I can't make any guarantees," he said. "All I know is that I have to make a start. I have tried to put everything on hold, get things resolved. Hopefully they will be resolved. If they are not I will readdress it and see if I am still capable of taking on a commitment of being a professional sportsman and play. As a professional sportsman you want your private life to be settled and that hasn't been the case over the last three years."
Jimmy White, himself a six-time Crucible finalist, was at O'Sullivan's side for the announcement and has no doubts that his good friend will better Stephen Hendry's record of seven world titles.
"I think he'll beat it, definitely," said White. "They're different animals. Hendry had the killer instinct and the dedication, but Ronnie has been away partying and doing what he wanted to do in life. But now it's time to prove what he's got.
"Ronnie is such a natural genius the game still amazes him. That's the drug that keeps him going."
Register for free to continue reading
Registration is a free and easy way to support our truly independent journalism
By registering, you will also enjoy limited access to Premium articles, exclusive newsletters, commenting, and virtual events with our leading journalists
Already have an account? sign in
Register for free to continue reading
Registration is a free and easy way to support our truly independent journalism
By registering, you will also enjoy limited access to Premium articles, exclusive newsletters, commenting, and virtual events with our leading journalists
Already have an account? sign in
Join our new commenting forum
Join thought-provoking conversations, follow other Independent readers and see their replies