Sport Vote: Villain of the Decade
Vote for your favourite sporting moments of the decade
Thursday 17 December 2009 04:00 GMT
Comments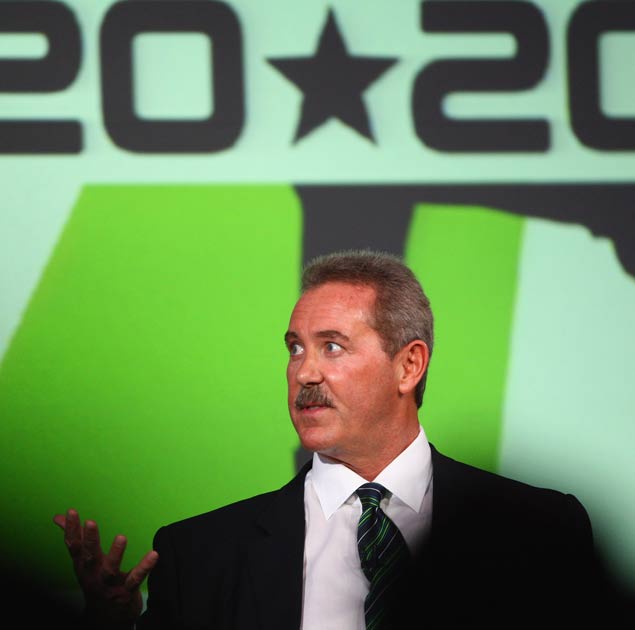 The Noughties have been a momentous decade for sport, with contests that will live long in the memory, tears and triumph, heroes and villains.
An Independent panel has shortlisted their Villains of the Decade - check out the list below and vote in our poll to let us know who your Villain of the Decade is...
Hansie Cronje
A Christian, a symbol of the new South Africa – and a cheat, liar and crook who pocketed $130,000 [£79,000] to fix results. His life ban and death in 2002 when his plane crashed into a mountainside did not diminish his popularity; two years after his funeral, Cronje came 11th in a poll to find the "Greatest South African".
Victor Conte
Who he? Well, the man who led to the falls of Dwain Chambers, baseball's Barry Bonds and five-times Olympic medallist (now all stripped) Marion Jones. How? He was founder and head of the Californian laboratory, Balco, which developed the "undetectable" performance-enhancing steroid, tetrahydrogestrinone (THG).
Dean Richards
When asked to describe himself in three words, the Harlequins coach said he was "honest, loyal and stubborn". After forcing Tom Williams to chew a fake blood capsule so he could make a substitution in a Heineken Cup tie, and then leaving the player to take the punishment, the first two adjectives are certainly questionable.
Peter Ridsdale
A fool rather than a villain? Maybe, but the man who used the phrase "living the dream" justified his financial wrecking of Leeds United like a bachelor who had maxed out his credit card. A man of quite astonishing naivety who recalled allowing the agent Dennis Roach to attend Olivier Dacourt's contract negotiations. Roach nodded his head a couple of times, said "Oui" and then presented Leeds with a bill of £200,000 for translation services. Ridsdale paid.
Tiger Woods
Of all the endorsements featuring the world's greatest golfer none had quite the impact of Accenture's "Go on, be a Tiger". Shortly after he was pulled from his SUV after his wife had shown herself to have a certain way with a nine-iron, it was clear that "being a Tiger" involved hotel suites, sex and an ever-growing cast of women in a supporting role.
Sir Allen Stanford
It wasn't just that last year's Stanford series was such an embarrassment, but the $20m [£12.2m] England never came close to winning may not actually have belonged to the American who seemed to love cricket so much.
Flavio Briatore
Convicted fraudster, former door-to-door salesman and someone who was prepared to see one of his Renault drivers, Nelson Piquet, injured or worse by ordering him to crash during the Singapore Grand Prix in 2008 to "help" his team-mate, Fernando Alonso. Unsurprisingly, Briatore was forced to resign from Renault.
Thierry Henry
Never has there been a more unlikely villain in sport. Henry seemed to symbolise everything about football's grace and elegance but with not one but two handballs against the Republic of Ireland that gave France an underserved passage to the 2010 World Cup finals, the image dissolved utterly.
Join our commenting forum
Join thought-provoking conversations, follow other Independent readers and see their replies