Super Bowl 2014: Denver Broncos fans turn to porn following defeat to Seattle Seahawks
Research from PornHub shows viewing patterns during and after Sunday's game in New Jersey
Simon Rice
Tuesday 04 February 2014 13:51 Comments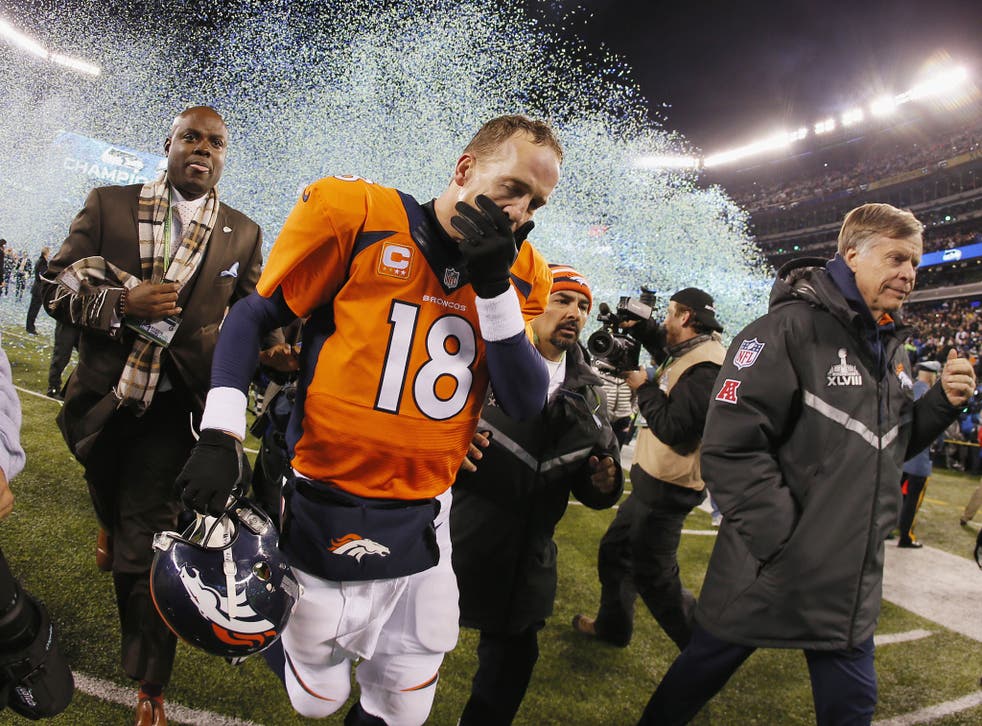 It was America's most-watched TV event of the year – and it turns out the massive popularity of the Super Bowl led to a huge decline in that other popular US pastime – watching porn.
According to analysis released by a leading pornography website, there was a spike in fans of the Denver Broncos taking to porn in the aftermath of their side's crushing Super Bowl defeat.
Meanwhile, supporters of the winning side Seattle Seahawks were apparently too busy celebrating to stop and visit the site.
According to analysis released by PornHub, their website saw a dramatic drop in viewers from the states in which the finalists hailed from during Sunday's Super Bowl. In Colorado, home to the Broncos, there was a 51 per cent drop in traffic during the game while there was a 61 per cent drop in Washington, home of the Seahawks.
After the match, which the Seahawks won 43-8, the number of visitors to PornHub remained lower than average in the state of Washington, with a 17 per cent drop.
However, in Colorado, there was an 11 per cent increase according to the figures.
Unsurprisingly, the number of visitors to the site during the Super Bowl dropped most dramatically in the US, while there was also a dip in Canada. World-wide figures suggest while the game is billed as 'the greatest show on earth', it wasn't enough to stop most from their usual touchdown on to Pornhub as usual.
The most controversial Super Bowl halftime shows

Show all 7
Register for free to continue reading
Registration is a free and easy way to support our truly independent journalism
By registering, you will also enjoy limited access to Premium articles, exclusive newsletters, commenting, and virtual events with our leading journalists
Already have an account? sign in
Join our new commenting forum
Join thought-provoking conversations, follow other Independent readers and see their replies