The Last Word: War on drugs guilty of wounding youngsters
When a 12-year-old go-karter is banned for two years, it's time to think again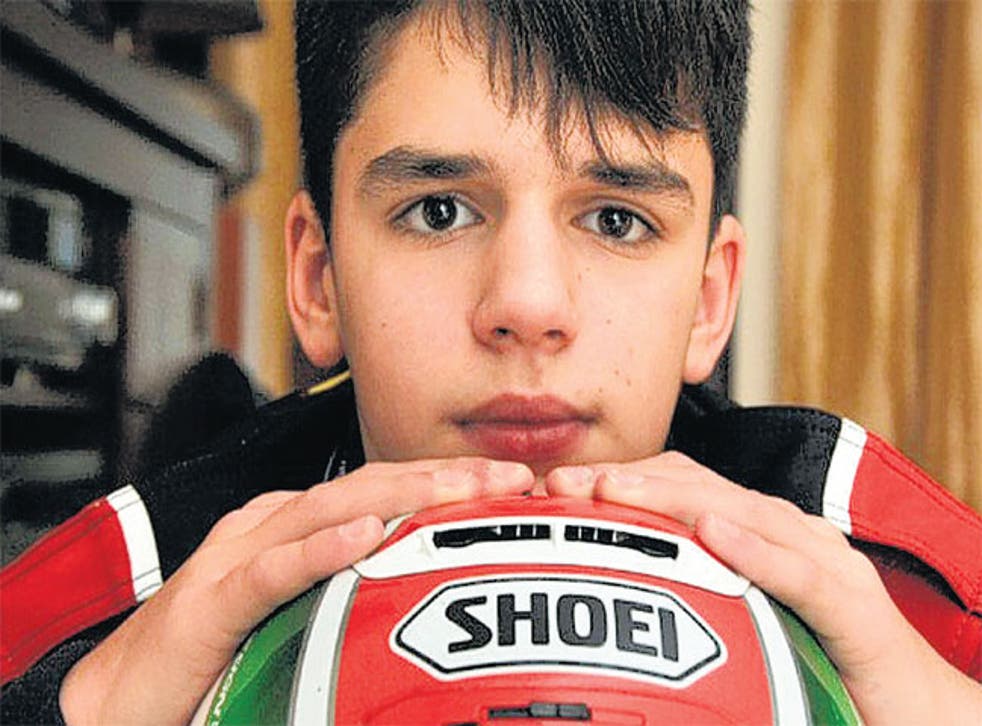 How far are we prepared to go to find the drug cheats?" asked Juan Antonio Samaranch, the then president of the International Olympic Committee during the "Declaration of Lausanne" which heralded the birth of the World Anti-Doping Agency. In those historic moments nobody was minded to answer: "Too bloody far".
But that is exactly where Wada have taken sport in a decade of escalating anti-doping fundamentalism with which bodies such as the Taliban could surely identify. The Wada code is their holy scripture, and the enforcement of it must be literal. As a gauge of just how fanatical Wada have become in implementing the letter of their law, take a look at the case of Igor Walilko.
Those courageous souls at Wada confirmed the Polish go-karter as a drugs cheat at 12 years of age. The blessed code demanded the boy be punished and so punished he was – a two-year ban. The devil, as they say, knows no age limit.
Fortunately, the Court of Arbitration for Sport, intriguingly also set up by the great moralists at the IOC, last week adjudicated the punishment "excessive and disproportionate". So after a year of enduring puberty in the pits awaiting the judgement, Igor gets to race next year. Yet when he returns to that starting grid he will soon discover he is pulling a trailer-load of baggage.
Just imagine, it was the FIA, motorsport's world governing body, who actually delivered this draconian ban. You know, the same FIA who handed out a two-year suspended sentence (i.e. a let-off) to Renault after the F1 race-fixing scandal which featured Nelson Piquet Jnr being ordered to crash into a wall. Why be so harsh with a pocket-moneyed offender and so lenient with a billionaire one? Contrary to intuition, however, this is not simply an example of one rule for the poor, etc.
Just like all sports governing bodies worthy of their sponsorship portfolio, the FIA are petrified of Wada. That is why they're testing minors in the first place. Personally, if anybody in a white suit came up to my son and told him to provide a sampleto prove he was clean, I would instruct my son to fill up the bottle and pour it over the goon's head. Even allowing for the fact there are parents out there who would do anything to assist their child's rise to superstardom, this is a grotesque scenario. But FIA and Wada insist on it, and the spotty-faced go-karters either have to lump it - or find refuge in joyriding.
If FIA had arrived at the rational verdict that Igor tested positive for the stimulant nikethamide, because, guess what, energy bars contain nikethamide, and acquitted him, they were in danger of the wrath of Wada.
What exactly is the wrath of Wada? You may have seen a glimpse of it in Channel 4's pathetic Dispatches non-exposé of "drugs in football" last Monday. Despite the Football Association going even further than the Wada code stipulates and, for some unfathomable reason, testing for recreational drug-use outside of competition days, David Howman, Wada's director-general, still felt obliged to criticise them for not being "transparent" in revealing the identity of the miscreants. It was incredible logic: no, we don't believe you should ban your players for that "offence", but we do believe you should publicise the ban we don't believe in. Eh? How does that work?
It works for Wada because the naming and shaming of a young millionaire who is stupid enough to have a sniff in the toilets with his mates would create yet more hysteria about drug use. The agency are only in existence because of this frenzy and will only continue to expand because of this frenzy. The boys on the payroll cannot lose. Wada's critics are accused of being "soft on drugs" and, worse, of forgetting the poor sod in second who is clean. So on they march with their very righteous crusade.
Why stop at Wada? Why not have Wava, the World Anti-Violence Agency, and establish a code in which a playersuch as Courtney Lawes would be banned for a couple of years for deli-berately kneeing an opponent in the head. Violence, you know, is a biggerproblem in society than drug use.
Wafa, the World Anti-Fixing Agency, would ensure sport isn't soft on the nobblers; Waca would ensure it wasn'tsoft on corruption; and Asbo, the Anti- Sepp Blatter Organisation, would ensure sport wasn't soft on officials who shouldn't be allowed within a mile of a football pitch.
But no, it's just drugs that are granted special status among sport's many scourges. Look on the positive side. At least we know where our kids are when they're being asked to stand in a courtroom and plead their innocence in front of grown adults. Dickens would have had a field day.
Irish epic answers the Cup critics
Ireland have enjoyed some famous rugby days before, not least the Grand Slam in Cardiff two years ago. But yesterday's victory over Australia was on a different scale. The Blarney Army located their Garden of Eden at Eden Park.
Do not underestimate where this could take Ireland, or indeed Wales. If the Dragonhood averted disaster in this morning's encounter with Samoa, and so long as all that craic does not invade the concentration inthe next few weeks, it is long odds-on that the two nations will play each other in the quarter-finals of the Rugby World Cup.
Having one of Ireland and Wales in the semi-finals would be as important a step for the competition as it would be for the lucky country involved. It would mean that not only has the critics' main gripe been put to bed, but that the critics' back-up gripe will be quivering underthe duvet.
No, the World Cup is nottoo long. We have already ascertained that much in two weeks of enthralling viewing.We will need seven weeks tosort out this lot.
That's because, contrary to some suggestions, more thanonly three or four teams are in contention. There is no ceiling on Irish ambitions after yesterday, and there should be no artex arresting Welsh hopes either after last week's unfortunate defeat against the world champions, South Africa.
Put in England, France, Argentina, Scotland even, and there are eight or nine teams with every right to focus their intentions on the latter stages of the tournament.
Believe it, the Rugby WorldCup is coming of age; the Irish celebrations in Auckland last night confirmed it.
Who would dare throw a leprechaun now?
Register for free to continue reading
Registration is a free and easy way to support our truly independent journalism
By registering, you will also enjoy limited access to Premium articles, exclusive newsletters, commenting, and virtual events with our leading journalists
Already have an account? sign in
Register for free to continue reading
Registration is a free and easy way to support our truly independent journalism
By registering, you will also enjoy limited access to Premium articles, exclusive newsletters, commenting, and virtual events with our leading journalists
Already have an account? sign in
Join our new commenting forum
Join thought-provoking conversations, follow other Independent readers and see their replies