The Last Word: Will Oscar Pistorius mark passing of the sporting role model?
Athletes were turned into lifestyle choices but those corporate-made myths have been exploded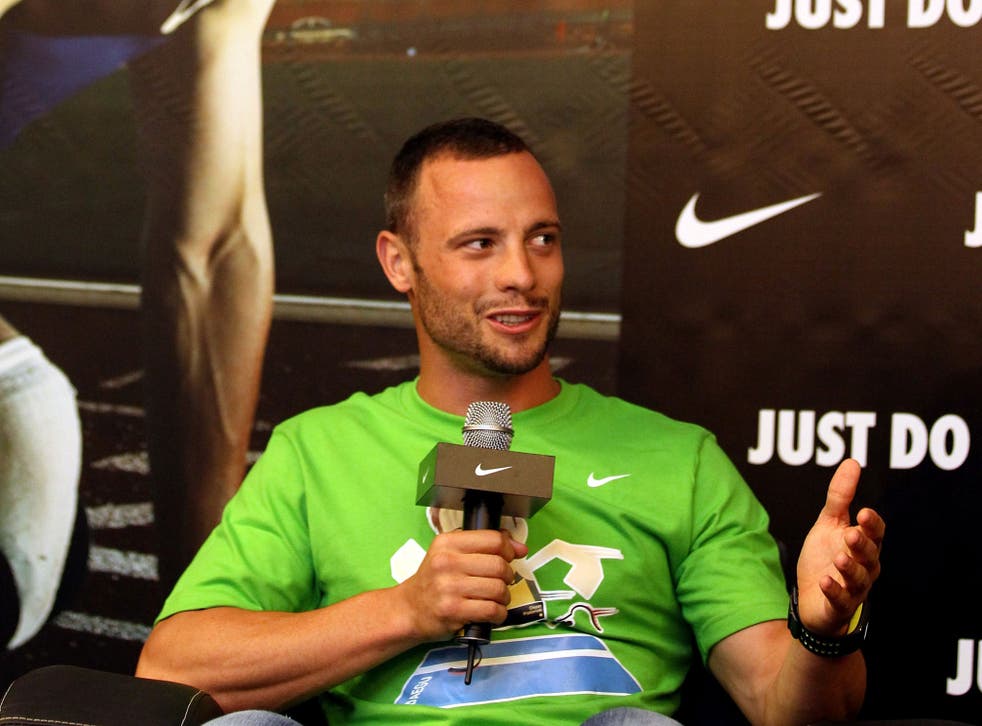 Welcome to Year Zero. It is prudent to believe in nothing and trust no one. Sporting icons in whom so much has been invested, emotionally and materially, appear to be as reliable as a ready meal which purports to be beef but contains traces of an also-ran from a novice hurdle.
The State v Oscar Leonard Pistorius is not parable or fable. It is reality and humanity stripped bare. It is trite to talk of the death of innocence when a victim lies in a mortuary, but the tragedy unfolding in South Africa threatens to be a game changer.
Pistorius and his management company wishes the world to know the murder charges will be "disputed in the strongest terms". The message will be amplified by the British public-relations expert who, with crushing inevitability, was the first to fly to his aid.
Stuart Higgins, the former editor of The Sun, is extremely good at his job, which will assume quasi-judicial status as the trial progresses. He oversaw the publicity campaign for the London Olympics, when Pistorius was a perpetual photo opportunity and an interview waiting to happen.
People in his line of work ask us to accept the authenticity of the gladiatorial fantasy. Their instinct is to canonise, rather than merely celebrate, achievement. Facts are managed and massaged, but facts are unavoidable. Athletes are marketed as the modern equivalent of priests and generals. Campaigns reflect a yearning for a restatement of former certainties, when centre forwards and opening batsmen, inside centres and middle-distance yeomen were blessed, golden, and unimpeachable.
Yet the notion of sport producing role models now has little currency beyond the corporate fiction factories. Tiger Woods has mutated in public consciousness from Zen master golfer to serial adulterer. Lance Armstrong has morphed from cancer's Che Guevara to cheat and hypocrite. Pistorius was once a source of wonder.
Nike, the company which turned athletes into lifestyle choices, created many of those myths. They condensed character into bite-sized chunks of commercialism. Promotional videos were sassy, provocative and achingly cool. Too clever for their own good, as it turned out.
A sombre, penitent Woods was addressed by his father from beyond the grave. "I want to find out what your thinking was. I want to find out what your feelings are," a disembodied Earl Woods intoned. "And did you learn anything?"
Armstrong was shown taking a blood test with an archly ironic voiceover: "This is my body and I can do whatever I want to it. I can push it, and study it, tweak it, listen to it. Everyone wants to know what I'm on. What am I on? I'm on my bike, busting my ass six hours a day. What are you on?"
The audience were invited to forgive or forget. But the Pistorius case appears to be so grotesque, such an apparently harrowing insight into the human condition, that Nike slogans like "I am the bullet in the chamber" are simply revolting.
Beware, this pulpit has woodworm. We in the media must take our share of the blame for the hallucinogenic nature of fame. Some of us accede too readily to the "reputational management" industry, which is paranoid about the perpetuation of the brand. Anyone seeking insight from an athlete of global stature is ushered into a parallel universe.
Interviews, monitored by PR types with a mania to remain on message, last little longer than the time it takes to boil an egg. This is counter-productive, especially with Premier League footballers, who would undermine some of the one-dimensional stereotypes if only they were allowed to speak for themselves.
It may be too late. The audience, I fear, is about to stop listening.
Fifa and Uefa rule! But not for long
Another fudge. Another opportunity wasted. Another cause compromised. The curse of Michel Platini strikes again.
It was too much to hope that his gesture, in insisting Uefa revisit racist incidents at England's Under‑21 tie in Serbia, would signal a change in mood and purpose.
It generated a classic bureaucratic compromise. Serbia's paltry fine of £65,000 remained unchanged, but they were ordered to stage an additional Under-21 match behind closed doors.
Steven Caulker's two-match suspension was replaced by a solitary day's community service, whatever that means, but Tom Ince's one-game ban was upheld.
All neat, balanced and meaningless. Nothing of any note achieved, but lip service paid to lofty aims.
Platini was otherwise engaged at a Fifa meeting, in which Sepp Blatter promised "concrete actions, as well as strong sanctions, which will really have an impact".
But their world of privilege and posturing is changing fast. The authority of slow-witted, out-dated organisations like Fifa and Uefa is being eroded. Power is shifting to the clubs, who have the money and political influence to dispense with sanctioning bodies.
Change will be accelerated once the extent of match-fixing becomes apparent. If investigations reveal complicity, it is game over.
Turning point?
This is Football v Homophobia month. The greatest gesture, the most important statement, has already been made. Respect to Robbie Rogers, whose candour in coming out as gay on Friday will be rewarded if an athlete's sexuality is never again an issue.
Register for free to continue reading
Registration is a free and easy way to support our truly independent journalism
By registering, you will also enjoy limited access to Premium articles, exclusive newsletters, commenting, and virtual events with our leading journalists
Already have an account? sign in
Register for free to continue reading
Registration is a free and easy way to support our truly independent journalism
By registering, you will also enjoy limited access to Premium articles, exclusive newsletters, commenting, and virtual events with our leading journalists
Already have an account? sign in
Join our new commenting forum
Join thought-provoking conversations, follow other Independent readers and see their replies