Four Nations future unclear admits Rugby League chief David Collier
The chief exectutive of the Rugby League International Federation has revealed he does not know if or when the tournament will be held again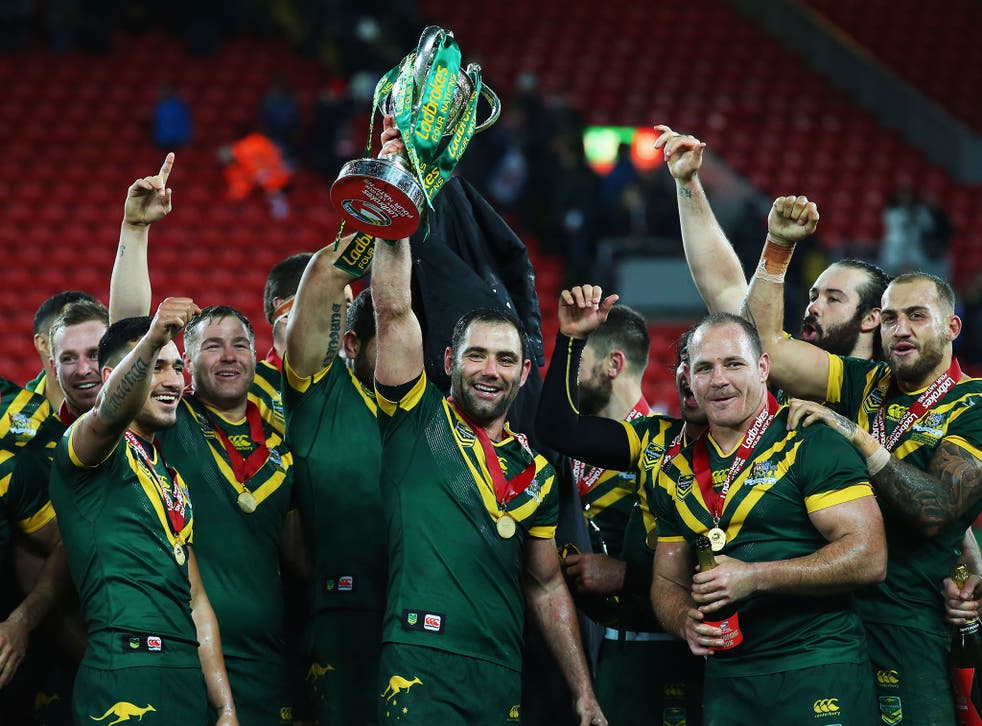 The future of the Four Nations is unclear as officials debate the future of international rugby league.
Australia were victorious in Sunday's Four Nations final, beating New Zealand 34-8 at Anfield, but the Rugby League International Federation's chief executive David Collier does not know if or when the tournament will be held again.
The 2017 World Cup, which will be held in Australia and New Zealand from next October to December, will bring to an end the RLIF's current calendar of events.
Although the Federation has confirmed the 2021 World Cup will take place in England and the 2025 competition in North America, there is currently nothing set in stone for the intervening years.
Collier told Press Association Sport there is a consensus for an eight-team event, which could be good news for Scotland, but that is unlikely to take place until 2023.
"I think eventually the eight nations will become the Four Nations on steroids, so it has a growth spurt to it," he said.
"We want a second major event and we made a decision on Saturday that we will play that in 2023 and we will go out to tender fairly soon for a destination.
"There is a gap in the first four-year cycle, so there is potential still for a Four Nations but that will be up to the three major nations to determine.
"We call 2021 and 2025 the bookends - the three major nations in particular needed to know exactly where the major events are going to be played.
"Once we got the global events away, they fill in the rest and I think they are going to be making announcements fairly quickly as to what they are going to play in the interim period."
Collier announced his intention to help strengthen the nations immediately outside the big three of Australia, New Zealand and England on his appointment by the RLIF in March 2015.
He says a second global event, which could be called the Intercontinental Cup, is needed to provide funds to enable him to carry that out.
Scotland, who became the first team outside the big three to take a Four Nations point after holding New Zealand to an 18-18 draw in Workington, lost their central funding from the Rugby Football League three years ago but are likely to be among the beneficiaries from any increase in the RLIF's income.
"Thanks to the successful tenders we've got for the World Cups, we will be increasing our income quite significantly so there will be some increases of funding for some of the developing nations," Collier said.
"And we will target that funding very specifically into certain countries, the likes of France, Scotland, certainly the USA and Canada, we've got certain help that we'd like to give them over that period of years."
With Australia almost certain to take a sabbatical from the international game in 2018 as part of an agreement with their NRL players, there is scope for another Four Nations Series in 2019 but the potential return of the Kangaroos or British Lions tours is back on the agenda, as well as an international nines competition.
Collier added: "There was discussion over whether we wanted to trial a nines tournament so we might well go out to tender to see what happens.
"I think nines is very much more destination based so I think we'd be looking for a warm destination, although there is also interest from one of the major nations to get it up and running so we may want to look at a World Cup of nines."

PA.
Join our new commenting forum
Join thought-provoking conversations, follow other Independent readers and see their replies