Wigan Warriors coach Shaun Wane to leave club at end of the season
Wane is the longest-serving coach of the Super League era Comments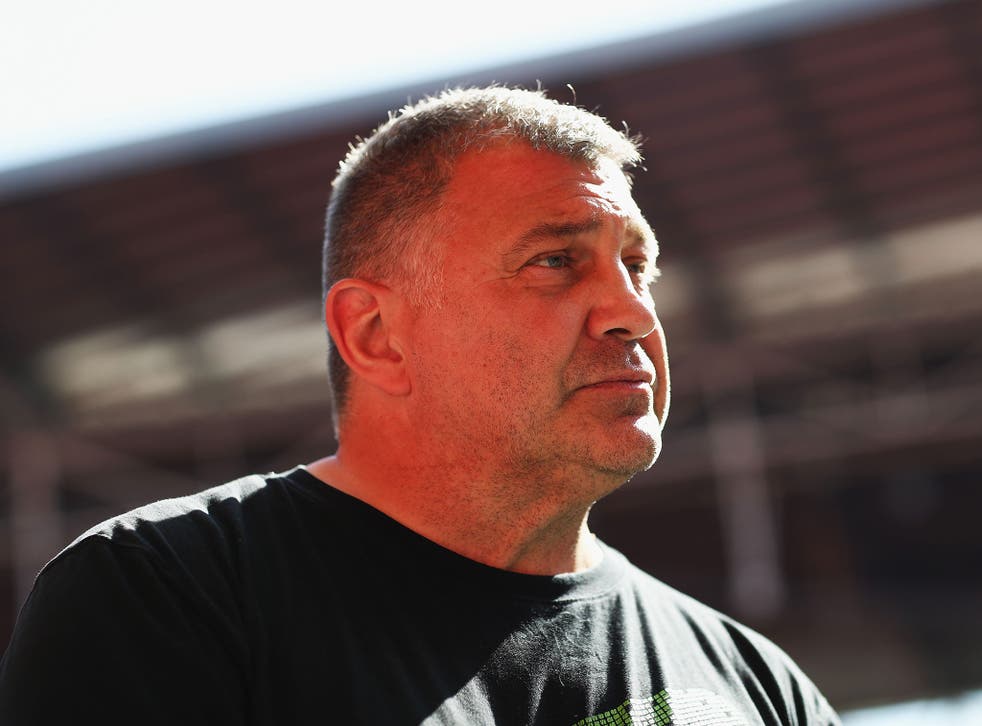 Wigan coach Shaun Wane has announced a shock decision to leave his home-town club after 36 years.
The 53-year-old Wane began his playing career with Wigan in 1982 and has gone on to become their longest-serving coach of the Super League era.
"I feel that now is the right time for me to seek a new challenge and direction in my professional career," he said.
The announcement comes just two days after Wigan produced what Wane described as his team's best performance of the season, a 38-10 derby victory over Warrington at the Magic Weekend which keeps them in touch with Betfred Super League leaders St Helens.
Wane, who was promoted to head coach in succession to Australian Michael Maguire in 2011, will stay on until the end of the season, which gives the club plenty of time to secure a replacement.
Wigan owner Ian Lenagan said: "I feel certain that his decision to leave will have been a difficult one but he is a winner who wants to advance his career and challenge himself further on a different stage, having won everything with Wigan."
Under Wane, Wigan have swept the board, winning the Challenge Cup, League Leader's Shield, World Club Challenge and two Super League Grand Finals and they are on course to complete the double for a second time, having reached the quarter-finals of the Challenge Cup.
Despite his devotion to his home-town club, Wane has made no secret in the past of his desire to coach in Australia and it would be no surprise if he landed a job in the NRL.
Lenagan seems likely to look to Australia for a replacement, but the club will inevitably be linked with a move for one of their all-time greats, Shaun Edwards, who recently spoke of his desire to return to rugby league after a successful coaching career in rugby union.
Register for free to continue reading
Registration is a free and easy way to support our truly independent journalism
By registering, you will also enjoy limited access to Premium articles, exclusive newsletters, commenting, and virtual events with our leading journalists
Already have an account? sign in
Join our new commenting forum
Join thought-provoking conversations, follow other Independent readers and see their replies