Seven Palma World Cup golds for British sailors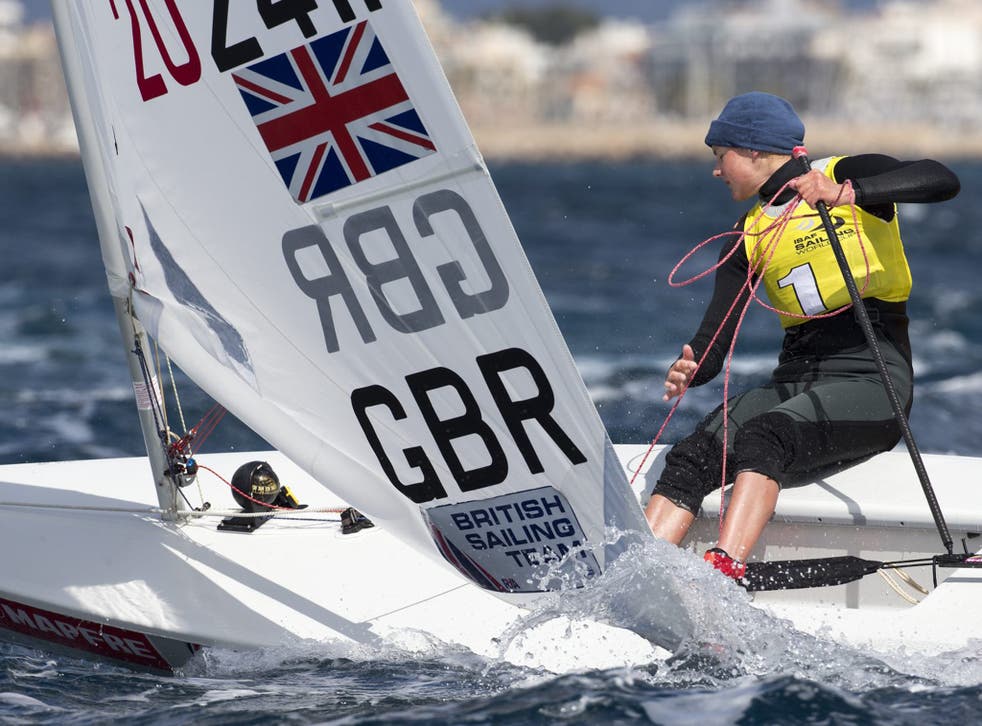 Palma World Cup golds for Alison Young and Giles Scott topped the seven-medal haul for Britain's sailors at the conclusion of the Princess Sofia Trophy in Mallorca yesterday.
Steely performances from established campaigners Young in the Laser Radial event and the 2011 World Champion Scott on his return to the heavyweight Finn class from America's Cup training with the Italian Luna Rossa team, were underpinned by some good British results at the first European World Cup event of the 2013 season.
The scratch pairing of Sophie Weguelin and Eilidh McIntyre claimed silver in the 470 women's event, while Dave Evans and Ed Powys recorded their first World Cup podium finish, with a bronze in the 49er event.
After 2.4mR Paralympic sailor Megan Pascoe kicked off the medal tally for Britain with silver on Friday, it was Young, who scored her first World Cup win in Weymouth last June, who was the first to add to it. Under the new scoring format being trialled at this regatta, there were two double-points medal races for the majority of the Olympic classes.
Giles Scott deployed match racing tactics at the start of the final Finn race to beat Dutchman Pieter Jan Postma, who had narrowed Scott's lead to just one point after the first of the two medal races.
The two Finn medal races were each won by Brits, with Mark Andrews winning the first and Andrew Mills then second to end their regattas in sixth and fifth respectively.
Two race wins for Flavia Tartaglini saw the Italian overturn Bryony Shaw's narrow lead in the RS:X women's event, with the British windsurfer adding World Cup silver to her World Championship silver last month, while Sophie Weguelin and Eilidh McIntyre held on to their second place after the two medal races in the 470 women's event to claim silver at their first regatta as a new pairing.
Dave Evans and Ed Powys also secured their first World Cup podium finish, winning bronze after four dramatic short-course 'stadium' races in the 49er class which saw various capsizes – including the British pair – while Stevie Morrison and Ben Rhodes finished just outside of the podium spots in fourth.
Luke Patience and Joe Glanfield captured bronze at their first event since teaming up in the 470 class in their bid to turn separate Olympic silvers into gold in Rio. The duo went into the day in third overall, and held on to the bronze medal spot.
"It's been a good start to our competition season," said RYA Olympic Manager Stephen Park. But, while Park is feeling positive about the performance of his charges, he remains unconvinced about the racing format which has been trialled in Palma this week.
"The scoring format has been challenging for sailors, race teams and event organisers alike. It's not necessarily been clear what the desired outcome was, or has been, other than increasing the element of luck in the process. There's a whole heap of sailing before you even get to the medal stage that doesn't seem to count for much."
Join our new commenting forum
Join thought-provoking conversations, follow other Independent readers and see their replies