Shark attacks force World Surf League event in Australia to be cancelled
Two recreational surfers were attacked on Monday at Gracetown, some 6km from the event venue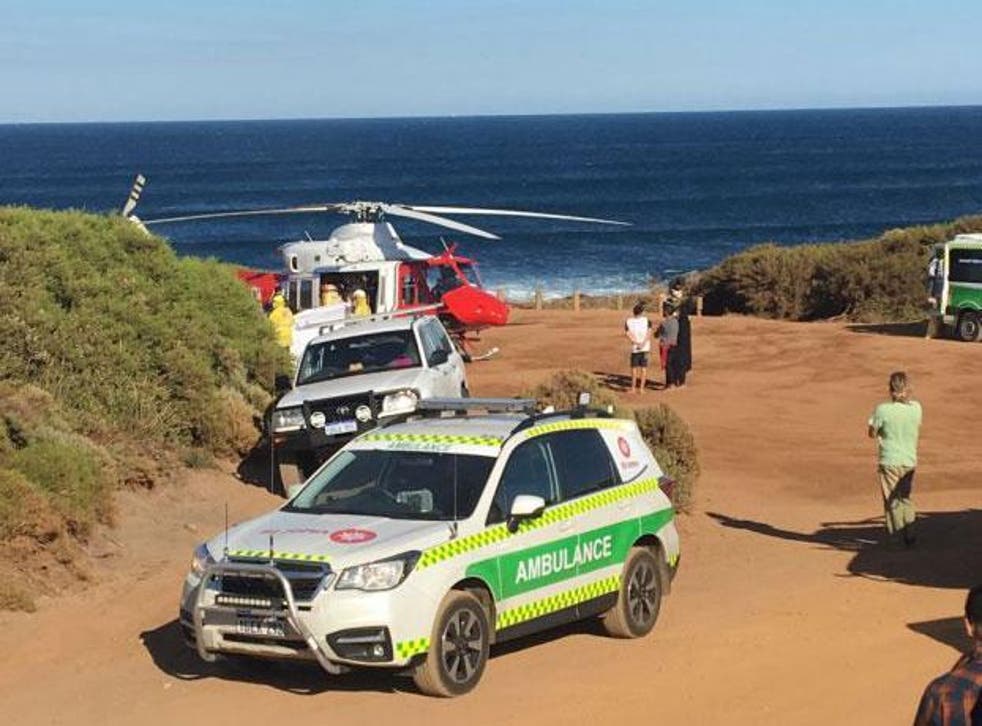 The World Surf League (WSL) event at Margaret River in Western Australia has been cancelled due to two nearby shark attacks..
Two recreational surfers were attacked on Monday at Gracetown, some 6km from the primary event venue. Both surfers survived the attacks but suffered serious leg injuries.
The WSL said the carcasses of dead whales in the area were attracting sharks and making them more aggressive and increasing the likelihood of more attacks.
"Sharks are an occasional reality of WSL competitions, and of surfing in general," WSL chief executive Sophie Goldschmidt said in a statement.
"However, current circumstances are very unusual and troubling, and we have decided that the elevated risk during this season's Margaret River Pro has crossed the threshold for what is acceptable."
Competition had been temporarily halted on Tuesday but organisers had increased the number of jet ski observers and overhead drones to help keep surfers safe, before the surf conditions deteriorated and competition halted for the day.
Australian surfing great Mick Fanning was attacked by a shark during a WSL event at Jeffrey's Bay in South Africa in 2015, but escaped by punching the animal.
Surfing has been added to the Olympic programme for the Tokyo Games in 2020.
Reuters
Register for free to continue reading
Registration is a free and easy way to support our truly independent journalism
By registering, you will also enjoy limited access to Premium articles, exclusive newsletters, commenting, and virtual events with our leading journalists
Already have an account? sign in
Register for free to continue reading
Registration is a free and easy way to support our truly independent journalism
By registering, you will also enjoy limited access to Premium articles, exclusive newsletters, commenting, and virtual events with our leading journalists
Already have an account? sign in
Join our new commenting forum
Join thought-provoking conversations, follow other Independent readers and see their replies