Chinese teenager Luo Honghao is hitting the right notes on the snooker circuit after rejecting life as a pianist
The 18-year-old is ranked just outside the top 100, but it could have been so different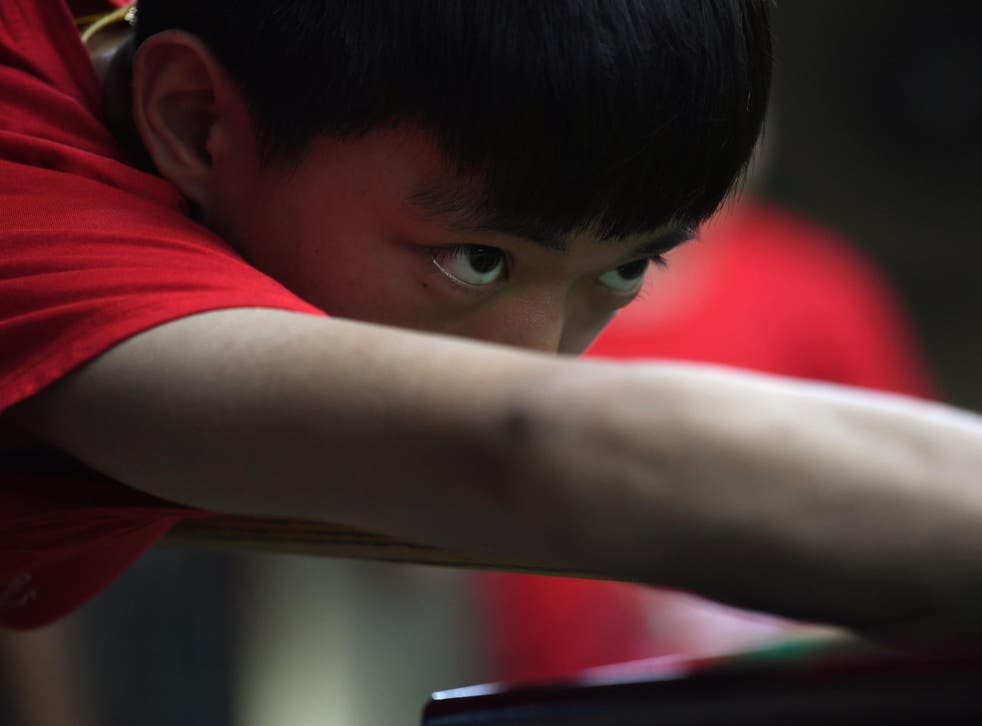 Luo Honghao might have been a renowned pianist playing in one of the world's great concert halls in London, Berlin, Paris, New York or Tokyo by now. Instead, the tour rookie has been turning up snooker cue in hand at various leisure centres in the UK trying to get his big break.
The decision to choose snooker over music for the multi-talented teenager was an agonising one, and a choice that Luo readily acknowledges carries no guarantee of ultimate success or vindication. And apart from a similar evening dress code and relentless hours of practice and dedication, his two options offered wildly differing career paths.
The piano came first at the age of five, and for years that was the sole focus for Luo's extra-curricular activity until he got sight of a snooker table. The sport has enjoyed a boom in China, inspired by the emergence and achievements of Ding Junhui, the winner of 13 ranking titles and a former World Championship finalist.
Luo, who went on to win the national Under-14 Championship by the time he was 11, was swiftly hooked and is now part of a wave of young Chinese talent poised to seriously threaten the previous hegemony of the UK and Ireland at the summit of the game.
A debut crack at being a fully-fledged professional, after benefiting from some wild-card entries in China last year, was made possible with success at the WSF Championship in Malta where he beat Poland's Adam Stefanow 6-0.
But as expected the going has been tough among the big boys. Luo has managed just a couple of wins and less than £9,000 in prize money to date, in a sport where the travel expenses can be prohibitively high until a breakthrough tournament comes along.
Not for one second, though, has Luo had any regrets about his decision and he retains all his enthusiasm, targets and goals.
Now 18, Luo, who looks certain to dislodge Shaun Murphy as chief ivory-tinkler in the hotel bars on the circuit, said: "I played the piano from a very young age, maybe five, and I had got to a level that was one grade below becoming a professional musician.
"But after starting to play snooker it came to a time when I was about 11 and I really had to decide which I wanted to follow – and after a lot of thought I went for the snooker.
"If I have chosen snooker it is because I want to succeed, and win things – and one day I would like to play the Crucible and then be a multiple world champion.
"There are two separate systems for music in China, for the amateur then the professional. There are 10 levels in the amateur section, so 10th is the top and last level. I had got to the 9th level. I had and still have the ability to get to the 10th but I didn't really have the time to take the test, because of snooker.
"My greatest achievement in music? I didn't really win a big prize but I have played in theatres and concert halls, shows organised by Nanchang – the capital city of Jiangxi province.
"Compared to classical music I probably prefer modern and pop music. Something majestic, grand... also something gentle. My favourite piece to play is the Pirates of the Caribbean theme. I performed it in public in China.
"But I have no regrets about my choice, snooker suits me better. I made the choice when I was 11, after I won the National Under-14 Championship.
"There is another young Chinese player, Geng Mingqi, who can play a bit on the piano too. And I think another one is an 8th-level violinist.
"I feel okay about my rookie season so far, but I'm still not used to the pressure, and I'm yet to relax and play my own game. In matches I haven't been able to play as I did as a wild-card player when there was no pressure, so it might take a while to adjust.
"But my goal when I started was to become a multiple world champion in the sport, and it still is. This season I would love to get to a semi-final in a big tournament and experience what that is like."
Like so many young players, Luo idolises Ronnie O'Sullivan, the reigning and defending English Open champion who makes his season's bow in a ranking tournament this week in Crawley. It is unlikely Luo will get a crack at his hero in Sussex. But don't bet against the teenager hitting plenty of right notes in the months ahead.
Join our new commenting forum
Join thought-provoking conversations, follow other Independent readers and see their replies