Local Venice man wins marathon after all the favourites take a wrong turn
Eyob Faniel is the first Italian to win the race in 22 years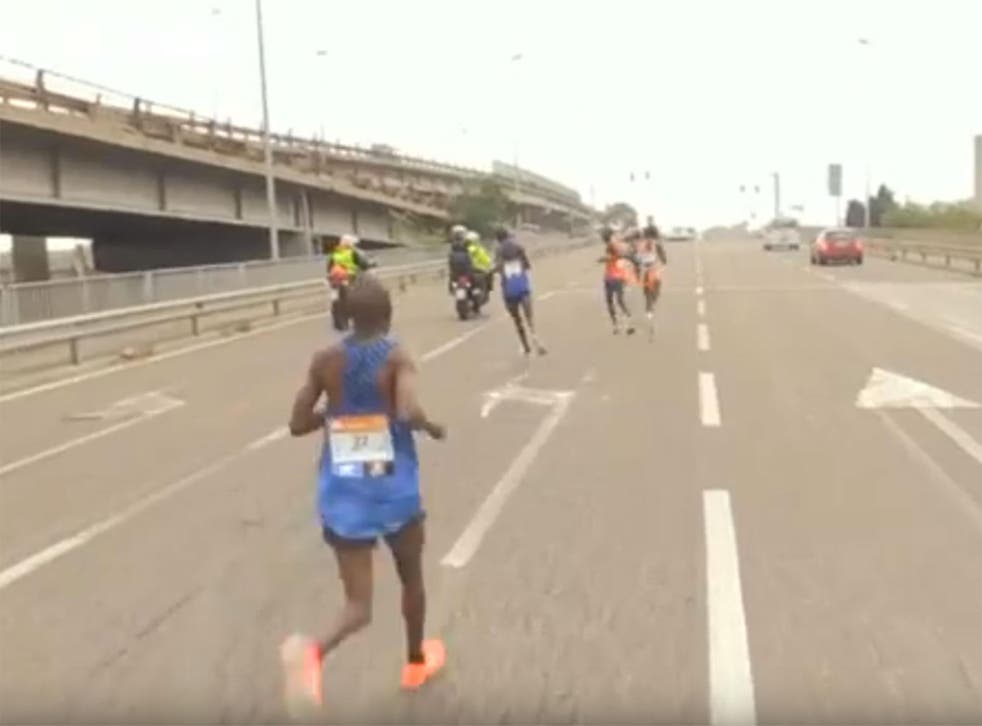 An unknown Italian local won the Venice marathon after a bizarre incident where the leading six runners took a wrong turn.
Eyob Faniel benefited from favourites Abdulahl Dawud, Gilbert Kipleting Chumba, Kipkemei Mutai and David Kiprono Metto being led astray when the motorbike guiding the runners went the wrong way.
It was only after several hundred metres that they clocked the error and were forced to loop back, but lost to Faniel by about two minutes.
Faniel, who runs for the local Venice marathon club, was around a minute behind the winning pack the moment the runners went wrong, but his race transformed into one of an unlikely champion, winning with a time of 2 hours, 12 minutes and 15 seconds.
The 25-year-old is the first Italian to win the race in 22 years.
"Today's race show that the work is paying off," said Faniel after the marathon, according to the IAAF. "It was not an easy race as I had to run alone on the Ponte della Liberata. I dedicate the win to myself as I have always believed in my work despite all the difficulties."
Register for free to continue reading
Registration is a free and easy way to support our truly independent journalism
By registering, you will also enjoy limited access to Premium articles, exclusive newsletters, commenting, and virtual events with our leading journalists
Already have an account? sign in
Register for free to continue reading
Registration is a free and easy way to support our truly independent journalism
By registering, you will also enjoy limited access to Premium articles, exclusive newsletters, commenting, and virtual events with our leading journalists
Already have an account? sign in
Join our new commenting forum
Join thought-provoking conversations, follow other Independent readers and see their replies