Bobby Heenan dead: WWE legend dubbed 'The Brain' dies aged 73 after long throat cancer illness
The manager-turned commentator was inducted into the WWE Hall of Fame 13 years ago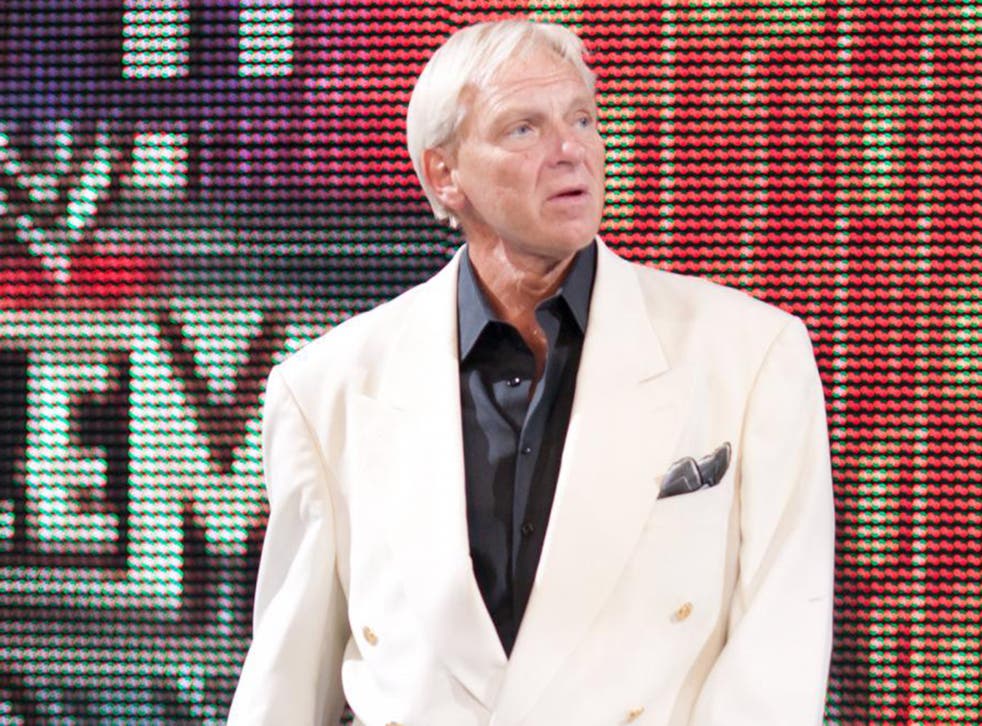 Tributes have poured in for Bobby 'The Brain' Heenan, one of wrestling's greatest ever commentators, who has died aged 73.
Heenan, whose voice was synonymous with wrestling throughout the 1980s and 1990s, bravely battled health issues since being diagnosed with cancer in 2002.
WWE confirmed the news overnight, paying tribute to arguably the finest heel commentator of all time whose death came as he was surrounded by family at his home in Largo, Florida.
Figures across the industry began to pay tribute to Heenan, particularly for the way he stoically managed his health in later years, when several surgeries related to his throat cancer severely hampered his speech.
WWE Hall of Famer and former WWE champion Bret Hart tweeted: "Bobby Heenan has been my hero these past few years.
"How he battled cancer with such defiance and courage in recent years has mystified me.
"He was always sharp as a tack, and whether anyone, including him ever knew it, he was the absolute absolute toughest man the wrestling world ever knew. Rest in peace Bobby, nobody will ever forget all that you gave."
WWE owner Vince McMahon added: "One of the greatest managers and announcers in WWE history. Our thoughts are with the Heenan family."
Arguably the most memorable spell in Heenan's career came with WWE, where he managed some of the company's biggest names – being in the corner of Andre the Giant for his titanic battle with Hulk Hogan at Wrestlemania 3, one of the biggest bouts of all time. He also helped launch some storied careers, including the likes of former Intercontinental champion Curt 'Mr Pefect' Henning.
From 1986 he began to duel his managerial career with duties behind the commentary desk, his work with Gorilla Monsoon being the soundtrack to many a childhood. At the turn of the 1990s, one of his last stints as a manager saw him introduce Ric Flair to what was then the WWF for the very first time, working in his corner for Flair's short stint with the company.
Soon after, the Chicago-born antagonist began to tailor his workload to commentary duties only, still regularly championing the cause of the on-screen bad guys and referring to wrestling fans as 'humanoids' who, in turn, labelled Heenan the 'Weasel.'
Heenan left WWE in late 1993 planning on an early retirement, only to be tempted into a stint with rival organisation WCW where he worked for the next six years. He would then appear more sporadically as his career wound to a close, appearing as a guest commentator at WWE's Wrestlemania 17 in 2001.
The company would go on to induct him into the Hall of Fame three years later. In an emotional speech, Heenan would long for his former commentary partner and close friend, saying "I just wish Monsoon was here."
There's a bittersweet satisfaction in knowing that the pairing are together again in death, but there's little doubt that there will never again be a voice as memorable as that of 'The Brain.'
Join our new commenting forum
Join thought-provoking conversations, follow other Independent readers and see their replies