Chyna dead: Why hasn't the wrestling great been inducted into the WWE Hall of Fame?
Former WWE wrestler Chyna was found dead in a California apartment at the age of 45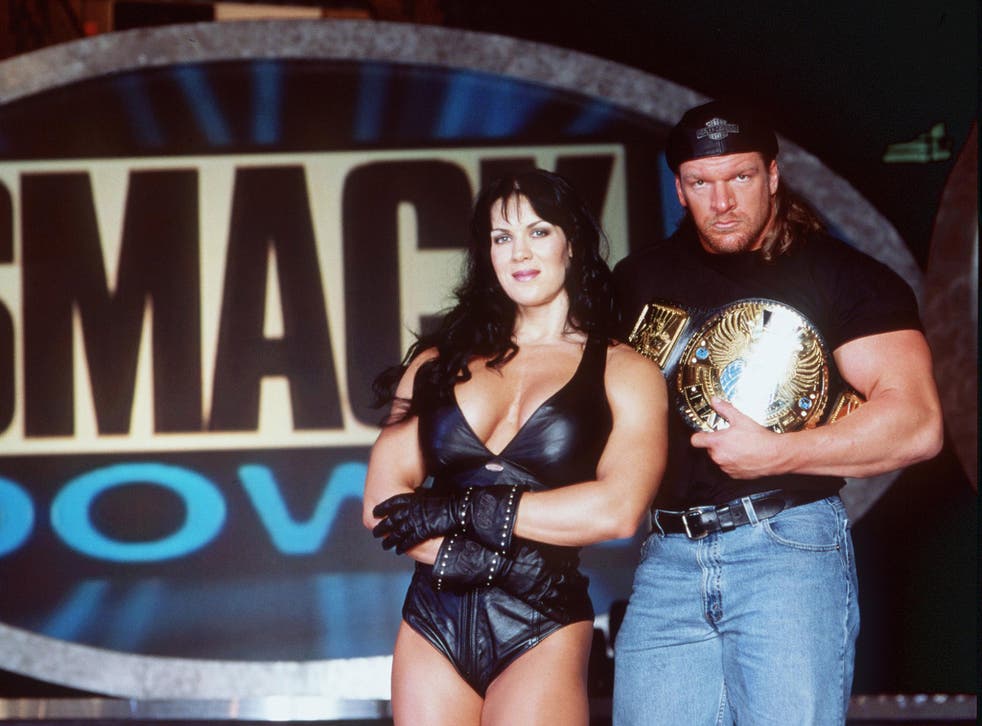 Women's wrestling pioneer Chyna has been found dead at the age of 45 after the former WWE Superstar was discovered in a California apartment by a friend.
Her tragic death has led to calls from WWE fans for Chyna to be posthumously inducted into the Hall of Fame when the next group is announced ahead of WrestleMania next year, but there is a reason why Chyna has not already been added to the extensive list of Hall of Famers.
With the likes of Trish Stratus and Lita already Hall of Fame alumni, it's often asked why the "Ninth Wonder of the World" had not joined them given the fame and praise she garnered during her run in the WWE where she emerged as a firm crowd favourite.
So why wasn't she inducted into the Hall of Fame before her sad passing?
There are two reasons to explain this. The first is the most prominent one in that after her WWE departure in 2001, Chyna went on to launch a career in the adult film industry, appearing in six pornographic films that do not fit in with the WWE's PG rating and family-friendly atmosphere.
The problem for the WWE is that if they named Chyna as a Hall of Fame inductee, young fans would start to search her name on the internet, and the company would not be too happy with what the results produced.
WWE WrestleMania 32 in pictures

Show all 45
Secondly, Chyna emerged in the WWE in 1997 as Triple H's [Paul Levesque] enforcer, but off the screen the pair were much closer than that. The pair were involved in a relationship that came to an acrimonious end and led to Chyna accusing Triple H of having an affair with his now-wife Stephanie McMahon while they were still together.
With Triple H and Stephanie McMahon now firmly established in the WWE boardroom and expected to take over the promotion fully once owner Vince McMahon decides to end his involvement, the likelihood of Chyna being inducted into the Hall of Fame have always appeared slim.
However, one glimmer of hope for those who want to see Chyna added to the Hall of Fame is that a number of past WWE Superstars have been inducted after passing away despite having fractured relationship with the McMahon family.
Triple H appeared on The Steve Austin Show – a podcast held by WWE legend Stone Cold Steve Austin – in 2015 to explain why the WWE cannot name Chyna in the Hall of Famer.
He said: "That's one of those questions. Does she deserve to go in the Hall of Fame? Absolutely.
"It gets asked a lot. It is a little bit of a double-sided edge. It's not just as easy as should this person go in the Hall of Fame.
"[She] Completely, 100 per cent transcended the business, changed the business, paradigm shifter of the business, did what no woman ever did before and was awesome at it and a phenomenal talent. All the other stuff that happened happened, and I don't need to get into any of the stuff, but there is no beef on this side with anything, and I mean that 100 per cent. From a career stand point, should she be in the Hall of Fame? Absolutely.
"[It's] A bit difficult though, and this is the flip side of the coin that nobody looks at. I got an eight-year-old kid and my eight-year-old kid sees Hall of Fame and my eight-year-old kid goes on the internet to look at Chyna, 'oh I'm eight years old, I've never heard of her' and I type that in and I punch it up and what comes up?
"I'm not criticising anybody, I'm not criticising lifestyle choices, everyone has their reasons. I don't know what they were and I don't care to know. It's not a morality thing or anything else, it is just the fact of what it is, it's a difficult choice.
"The Hall of Fame is a funny thing in that it is not as simple as 'this guy had a great career, a legendary career, he should go in the Hall of Fame'. Yeah, but we can't because of this reason, we can't because of this legal instance, we can't because of this."
Register for free to continue reading
Registration is a free and easy way to support our truly independent journalism
By registering, you will also enjoy limited access to Premium articles, exclusive newsletters, commenting, and virtual events with our leading journalists
Already have an account? sign in
Register for free to continue reading
Registration is a free and easy way to support our truly independent journalism
By registering, you will also enjoy limited access to Premium articles, exclusive newsletters, commenting, and virtual events with our leading journalists
Already have an account? sign in
Join our new commenting forum
Join thought-provoking conversations, follow other Independent readers and see their replies