Historic Moments in Wrestling History Part 2: The Birth of Hulkamania
Looking at the rise of Hulk Hogan
Richard Hoy-Browne Comments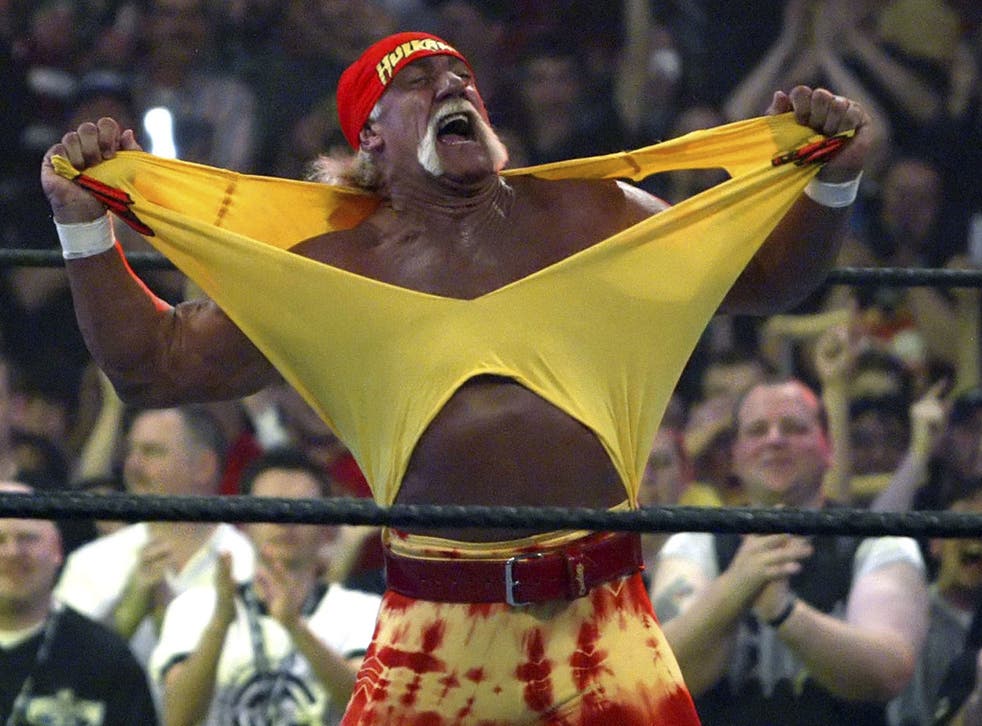 In the second part of the series, Richard Hoy-Browne looks at the formation of one of the most important movements in wrestling history – Hulkamania.
Context
Following his break away from the NWA, Vince McMahon was looking to take his blossoming World Wrestling Federation (WWF) organisation to the next level. To do this, he would need a new star. This person would have to have the required charisma, look and verbal skills to carry the load. They would also need to be marketable; at ease with public relations and a well known name. (It is worth noting that in ring skills were not a requisite skill). As a regional organisation, the WWF (or WWWF as it had been previously known) was headlined by men such as Bob Backlund and Bruno Sammartino - men who were major stars in their own right but unknown on a national scale outside of the traditional WWF markets, New York and the north east of America.
There was a man who had appeared briefly in the WWWF before however, who went on to cause quite the stir in the American Wrestling Association (AWA). He had an almost inconceivable physique and fantastic interview ability. He was also fresh off appearing in the hit movie Rocky III, playing the wrestler 'Thunderlips'. This man was the perfect face for the WWF. This man was Terry 'Hulk Hogan' Bollea.
Hulkamania is Born
Returning to WWF in late 1983, Hogan was soon thrust into the title picture after saving the reigning champion Bob Backlund from a three on one assault. While Backlund would endorse Hogan on screen, behind closed doors he refused to lose the title to Hogan, dismissing his wrestling skills and insisting he only lost to someone who had true amateur credentials. While this may seem ludicrous in a sport where the results are predetermined, it was typical of the wrestlers from Backlund's generation, who put legitimacy above show business when it came time to be relieved of their titles.
Backlund would end up relinquishing his title on Boxing Day 1983 to The Iron Sheik, who fulfilled Backlund's criteria as he had had a legitimate background in amateur wrestling, most notably a stint as assistant coach to the US Greco Roman Wrestling Olympic team at the 1972 Munich Olympics. (Today, people know The Iron Sheik mainly for his erratic appearances on Twitter, airing his controversial views on life.) With the title off Backlund (who only lost due to his manager throwing the towel in), the stage was set for Hogan to be launched into the wrestling stratosphere.
The match that created a promotional monster almost did not have a happy ending, however, at least according to wrestling folklore. The night before Hogan's biggest match to date in his career, it is alleged that Verne Gagne, whose AWA promotion Hogan had left in a storm of controversy, had called The Iron Sheik and offered him $100,000 to break Hogan's leg in the ring. Sheik refused and the match was on. Stories like these are always best taken with a lorry's worth of salt (particularly if Hogan is telling them), but there was truth in the fact that Gagne was scorned and wanted revenge on Hogan, who was set for superstardom.
Less than three weeks after winning the title, Sheik defended against Hogan, who was subbing for the 'injured' Backlund. It is an incredible spectacle to watch even to this day, as the Madison Square Garden crowd sensed that there was something historic about to happen and were unrelenting in their thunderous support for Hogan. Hogan would become the first wrestler to break the dreaded 'Camel Clutch' submission move (which would set the scene for a lifetime of Hogan defying finishing manoeuvres), and, with the clutch broken, Hogan would drop his patented leg drop to claim his first WWF Championship. Gorilla Monsoon on commentary exclaimed, "Hulkamania is here!" A pop culture phenomenon was born.
What happened next?
Hulk Hogan would go on to become one of the most famous people in the entire world over the next few years, with his commandments of "Say your prayers and eat your vitamins" becoming the ethos for 'Hulkamaniacs' around the world. With his legions of followers pumping millions of dollars into the WWF, Hogan would set and break numerous attendance and PPV records as his run on top of the WWF echoed in the dawn of wrestling's first real golden era. Even to this day, Hulkamania continues to run wild.
Register for free to continue reading
Registration is a free and easy way to support our truly independent journalism
By registering, you will also enjoy limited access to Premium articles, exclusive newsletters, commenting, and virtual events with our leading journalists
Already have an account? sign in
Join our new commenting forum
Join thought-provoking conversations, follow other Independent readers and see their replies