Howard Finkel makes his WWE debut in Madison Square Garden
Howard Finkel death: Hall of Fame WWE ring announcer dies aged 69
Finkel first joined the World Wide Wrestling Federation, which would later become WWE, in 1975 and was best known for his 'and the new' catchphrase
Veteran ring announcer Howard Finkel has passed away at the age of 69, a statement from the WWE has confirmed.
Finkel, known as 'The Fink', made his ring announcing debut in 1977 at Madison Square Garden for the WWWF, before the organisation came to be known as the WWE.
He continued in that role for over two decades before moving into a part-time announcing position and primarily working for the WWE in a behind-the-scenes capacity.
Finkel was honoured for his numerous contributions to the professional wrestling business in 2009 when he was inducted into the WWE Hall of Fame.
A WWE statement read: "When considering the greatest ring announcers in the history of sports and sports-entertainment, you'd be hard-pressed to name one better than Howard Finkel.
WWE WrestleMania in pictures

Show all 5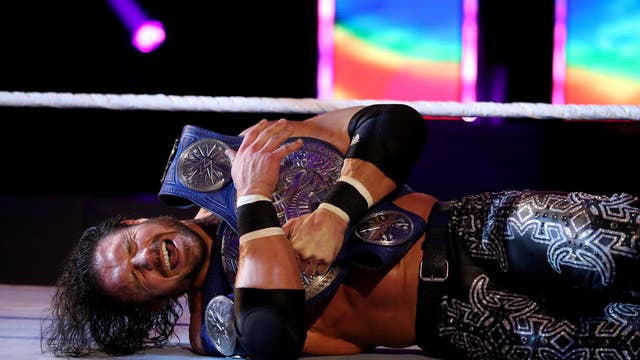 "A native of Newark, NJ, 'The Fink' — a label that had been attached affectionately to Howard over the years — made his ring announcing debut at Madison Square Garden in 1977 for WWE's predecessor, WWF.
"In addition to his legendary tenure as a ring announcer, The Fink was an indispensable resource inside the WWE offices for his vast knowledge of sports-entertainment history.
"Well respected by current Superstars, WWE Legends and Hall of Famers, Finkel's encyclopedic memory and kindness made him beloved among his colleagues. The Fink was inducted into the WWE Hall of Fame on April 4, 2009.
"WWE extends its condolences to Finkel's family, friends and fans."
The statement was followed by Stephanie McMahon, the chief brand officer of WWE and daughter of legendary figure and owner Vince McMahon, tweeting: "In what has already been a tough week for our WWE family, today we lost our first ever employee and WWE Hall of Famer, Howard Finkel.
"Howard's voice is iconic and recognised by generations of fans. He will be missed. RIP Howard Finkel Thank you for everything."
Wrestler turned announcer Ricardo Rodriguez said: "This hurts my heart so much. Rest in Power Howard Finkel."
WWE presenter Alex McCarthy tweeted: "When it rains, it pours. Rest in peace, Howard Finkel."
And The Blue Meanie wrestler Brian Heffron posted online: "I'm absolutely gutted over the passing of Howard Finkel. Another voice of my childhood has been silenced. Such a sweet, sweet man. I'll miss our conversations about wrestling and Rock N Roll. This ABSOLUTELY sucks. Love ya Fink!"
Join our new commenting forum
Join thought-provoking conversations, follow other Independent readers and see their replies