James Kamala Harris dead: Ex-WWE wrestler dies aged 70
Wrestler died on Sunday, according to WWE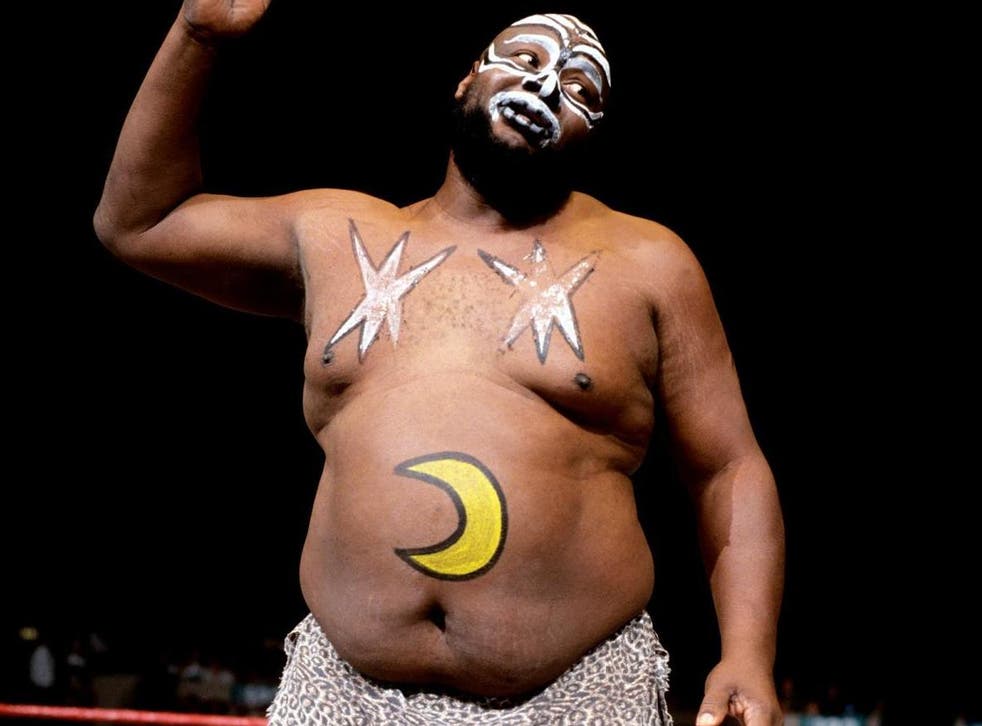 Former wrestling star James "Kamala" Harris died aged 70 on Sunday, according to a statement released by WWE.
It is unclear at this stage how Mr Harris died; the WWE statement did not provide a cause of death.
Born in Mississippi in 1950, Harris made his WWF debut 34 years later in 1984, according to the WWE.
Performing under the name Kamala, Mr Harris, who was 6ft 7 in tall and weighed 380 lbs, competed against many of the sport's top stars – including the Hulk Hogan, the Undertaker and Andre the Giant.
"He terrorised opponents and thrilled audiences in the Mid-South, World Class Championship Wrestling, WCW and WWE until 2006," the WWE said.
"WWE extends its condolences to Harris's family, friends and fans."
Other wrestlers took to social media to pay tribute to the "Ugandan Giant".
"RIP Kamala. I'm happy I had the opportunity to share a locker room with him many years ago," said Frankie Kazarian.
"A giant of a gentleman. Godspeed sir."
"Another legend who deserved to be in @WWE Hall of Fame and ALIVE when that time came," said former wrestler Elijah Burke, also known as "Da Pope".
"An all around great talent and good guy that got over and stood out wherever he went. RIP to the great 'Ugandan Giant' Kamala. His memory will live on forever."
Former World Championship Wrestling (WCW) wrestler Scotty Riggs also paid tribute to Mr Harris.
Mr Riggs said he had never met "Kamala" but respected the impact Mr Harris had had on the sport.
"Grateful the man paved the road for wrestlers with his unique persona that made the fans believe ... He was one of a kind," Riggs wrote on Twitter.
Join our new commenting forum
Join thought-provoking conversations, follow other Independent readers and see their replies