Ronda Rousey vs Stephanie McMahon at WrestleMania 32? Understanding in place, according to reports
The UFC Women's Bantamweight Champion got involved with the chairman's daughter at Wrestlemania 31, and she may be coming back for afters next year
Teddy Cutler
Wednesday 08 April 2015 15:56 Comments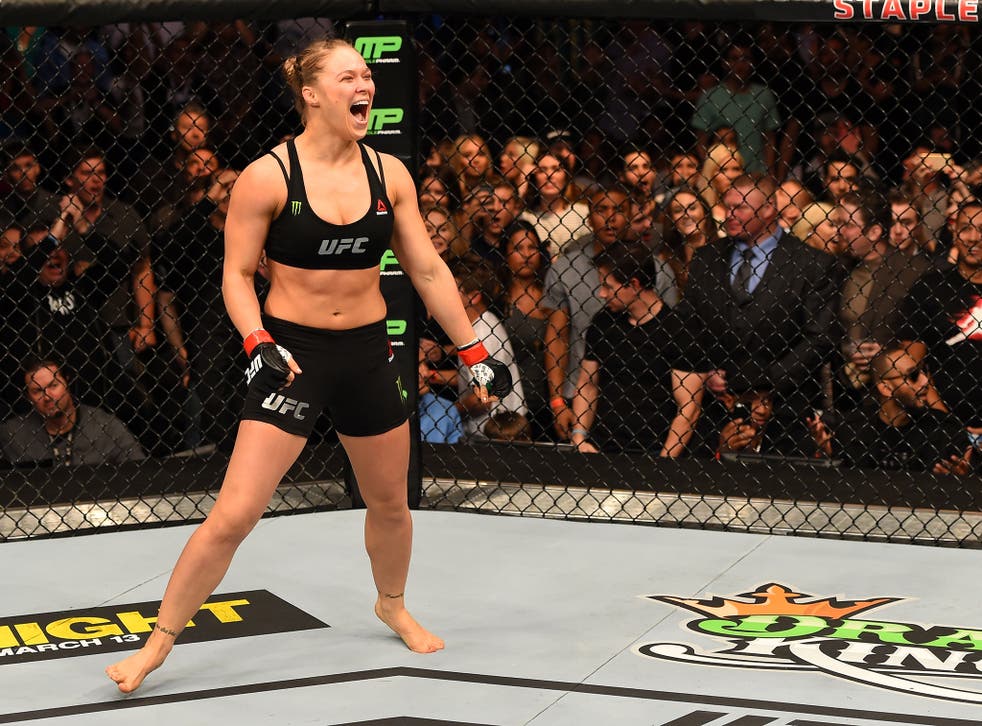 World Wrestling Entertainment (WWE) appears to have come up with a main event for next year's Wrestlemania 32 - a singles match between Stephanie McMahon and the UFC's Ronda Rousey.
The WWE needs to find a surefire way of filling AT&T Stadium in Arlington - otherwise known as Cowboys Stadium - to draw a crowd that would break the wrestling attendance record of 93,173 set at Wrestlemania III.
That's where Rousey comes in. She's the UFC Women's Bantamweight Champion, and is one of the most famous faces in the world of combat sports - male or female.
The WWE does not yet have a deal in place with the UFC for the use of one of their most marketable stars, but there is said to be an understanding between the two companies for Rousey to face McMahon, the daughter of Vince, who runs the WWE in real and storyline terms.
The WWE has wanted the match to take place ever since Rousey appeared at the Summerslam pay per view last summer.
The undefeated fighter, known as 'The Arm Collector' due to her punishing armbar technique, then appeared at Wrestlemania 31, throwing Stephanie, the hated 'heel', out of the ring.
While there remain many obstacles to a deal, the very fact that there is a dialogue between the WWE and UFC is progress.
And with Dana White known to favour a move towards 'entertainment', and Triple H a step towards 'reality', Rousey v McMahon could just suit both sides down to the squared circle - and the octagon.
Register for free to continue reading
Registration is a free and easy way to support our truly independent journalism
By registering, you will also enjoy limited access to Premium articles, exclusive newsletters, commenting, and virtual events with our leading journalists
Already have an account? sign in
Join our new commenting forum
Join thought-provoking conversations, follow other Independent readers and see their replies