Sonya Deville: Man arrested at 'home of WWE star' on kidnap charge
Police say suspect had been planning kidnap for months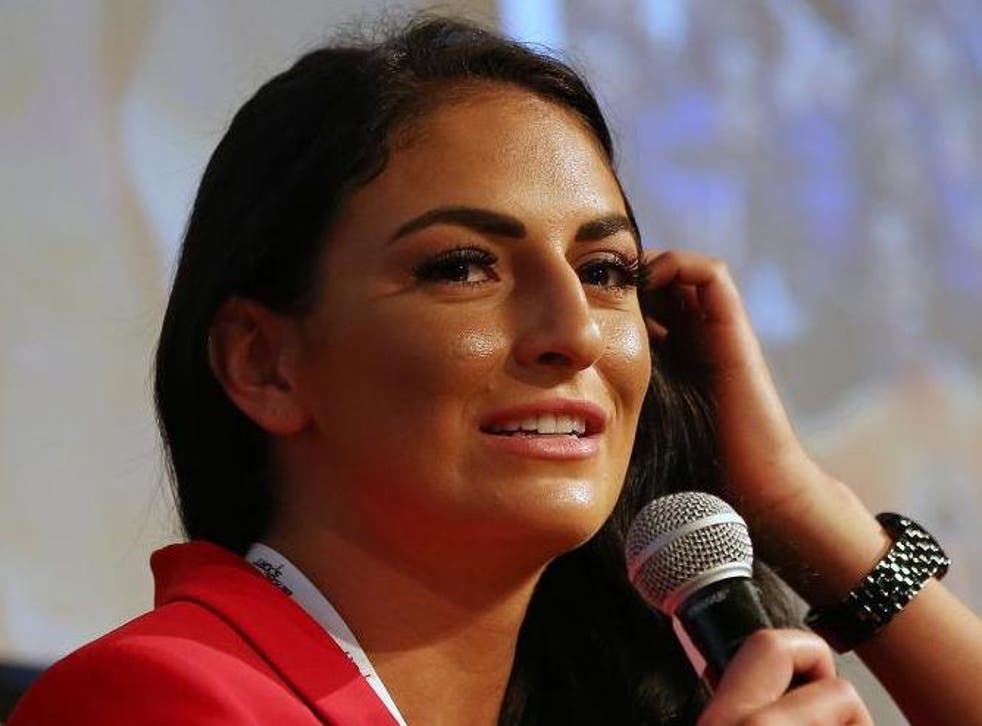 A man has been arrested reportedly at the Florida home of WWE star Sonya Deville on charges relating to an attempted kidnap.
Hillsborough County Sheriff's Office confirmed that a 24-year-old man had been arrested at a property in Lutz, about 15 miles north of Tampa.
Phillip A. Thomas has been charged with attempted armed kidnapping, armed burglary and aggravated stalking, the force said in a statement.
He is also being charged with misdemeanour criminal mischief.
Detectives did not reveal the identity of the homeowner.
However, a review of public records by ESPN confirms the property belongs to Ms Deville, the network said.
Ms Deville released a statement on Twitter. "Thank you everyone for your love and concern," she said.
"A very frightening experience but thankfully everyone is safe. A special thank you to Hillsborough County Sheriff's Office for their response and assistance."
Investigators said Mr Thomas had been planning the attempted kidnapping for eight months and had been stalking Ms Deville on social media for years.
He had travelled to Florida from his own home in South Carolina.
Mr Thomas entered the property through a back door at around 2:43am on Sunday, after the occupant had gone to bed, police said.
Mr Thomas's entry to the property triggered an alarm, which led to the homeowner looking out the window and seeing him.
The occupant of the house called the police before fleeing with a guest.
Mr Thomas was still inside when officers arrived and was carrying a knife, plastic zip ties, duct tape and other items.
According to the police statement, Mr Thomas had cut a hole in a patio screen earlier in the night and remained there for three to four hours, watching and listening to what was happening inside the home through the windows.
"Our deputies are unveiling the suspect's disturbing obsession with this homeowner who he had never met, but stalked on social media for years," Sheriff Chad Chronister said in the statement.
Ms Deville, whose real name is Daria Rae Berenato, is an American professional wrestler and mixed martial artist.
She is signed to WWE, where she performs on the SmackDown brand. Ms Deville rose to prominence as a contestant in the 2015 season of WWE Tough Enough, where she finished in eleventh place.
More follows…
Join our new commenting forum
Join thought-provoking conversations, follow other Independent readers and see their replies