Tamina hopes to continue family legacy after making WWE history at WrestleMania
As one of of the company's longest-serving stars, Tamina was handed the lofty distinction of performing live on both nights of the biggest wrestling show of the year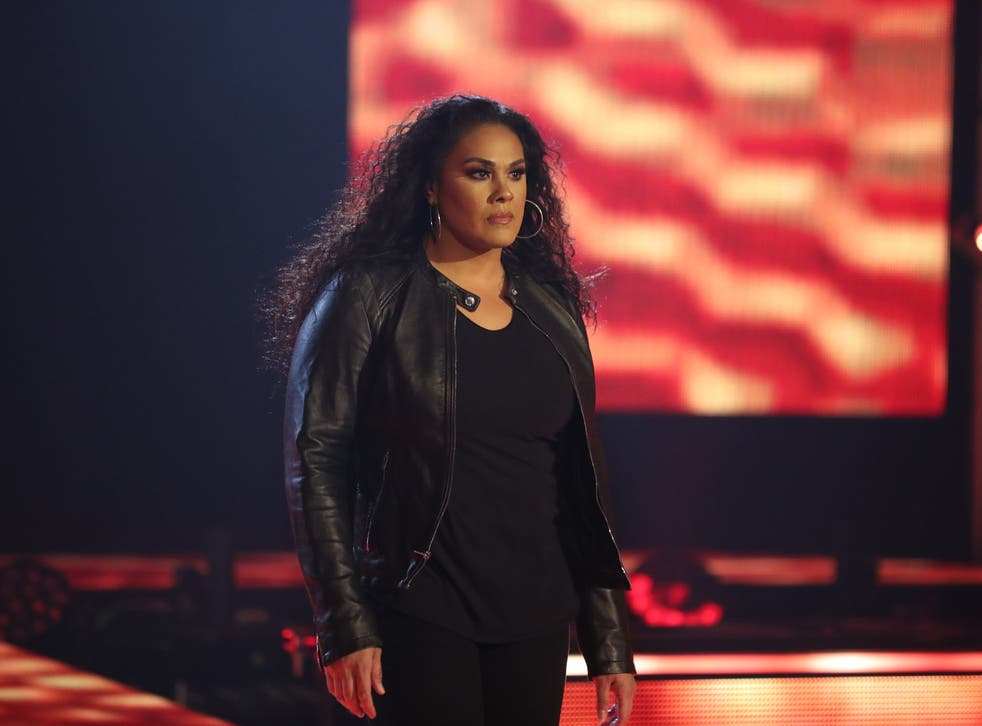 WWE star Tamina admitted she very much had family in mind when she made history at WrestleMania earlier this month.
The biggest wrestling show of the year, WrestleMania was staged at Tampa Bay's Raymond James Stadium over the weekend of 10 and 11 April.
It was a significant event in all kinds of ways – not least as it was the first time fans had attended a WWE show in over a year owing to restrictions in place due to the Covid-19 pandemic.
As two of the company's longest-serving stars, Tamina and her tag team partner Natalya were handed the lofty distinction of performing live on both nights of the spectacular.
As a pair of second-generation talents, each soaked up their time in the spotlight and the adulation of the fans, all while keeping in mind their fathers, Jimmy 'Superfly' Snuka and Jim 'The Anvil' Neidhart respectively.
In an exclusive interview with The Independent, the 43-year-old spoke at length about the impact her father, a legendary performer of the 1980s and 1990s in WWE, has had on her career.
"He was always very involved," she explained, discussing his support as she made a name for herself in professional wrestling. "To the point that he would never miss a moment of when I wrestled.
"Him seeing all these changes and the way that WWE has evolved – and they keep changing – that's what's so great about being in this industry and being a part of it.
"Where we have come as women Superstars, that is amazing. So, for him to be able to see his daughter being there, and seeing her [perform] live, he was beyond proud.
"I don't think he ever knew it was going to get to this point – ever. With him not being here now, I wish he could have seen that.
"Me and Natalya were pointing up at the sky on that first night because we'd won at WrestleMania in front of all the fans, and we made history by wrestling on both nights as the first women to do this.
"You can't help but want to do that; to carry on your legacy and the legacy your dads have left you – but there's also that little bit of you that wants to be even better!
"You want to make as much history as they did and want that for your legacy after you. That was a big deal for him."
While WWE is rightly lauded for providing a global platform for its female superstars in the present day - women are bona fide main even stars and some of the company's most popular talents - it would only be right to recognise that it hasn't always been the case, in WWE and beyond.
Wrestling was, for many decades before, a near closed shop of an industry – dominated by men and with women rarely given equal billing.
It's understandable then that Snuka was, to say the least, reticent to allow his daughter into a business that at that time promised little by way of a stable future but pitfalls aplenty.
She added: "I was at college and was done playing basketball and I wanted to try and start to train to get into wrestling.
"At first, he was kinda like 'no, absolutely not! You don't know how it is, the men in the business, it's harder for women and they don't get paid as much as the guys.' All these different things.
"It's not that he was trying to stop me from [doing] it but he was just trying to shelter me in a way like 'this is my daughter, my baby. There's no way I want anyone to hurt her or her to hurt herself.'
"Now I have two daughters myself, and would I want them to get into it now? I have to be somewhat different to the way my father was because I feel like the women have evolved so much – it is such a better place and much more of an open avenue for women."
Tamina's father died in 2017 at the age of 73, just three years after hanging up his boots for the last time.
While it was very difficult not to warm to Tamina's genuine, amiable demeanour during our interview, it was every bit as evident that there's ferocity within that clearly runs in the family.
She may well be aware that things are very different in 2021 than they were in the 1980s for those eyeing stardom in WWE, but she's equally as wise and protective as you'd expect for the star dubbed the 'Mamma Bear' of the women's locker room.
What chance, then, that her daughters may do as she and their grandfather have done and forge their own wrestling careers?
She went on to say: "When they were younger and coming to the shows, the girls were definitely like 'I'm gonna be a WWE Superstar when I grow up.'
"Later in life of course, things change but if they come to me later in life and say 'Ok, mum, I'm ready to get into it', I would be the first ones to take them through that process.
"I would be excited and happy, but definitely ten times more protective than my dad was as I know the locker room and how it runs. They'd be fine, they'll be okay."
Watch Tamina each week on WWE Smackdown, which airs in the UK on BT Sport. Visit wwe.com for more.
Join our new commenting forum
Join thought-provoking conversations, follow other Independent readers and see their replies