Leslie Smith's ear explodes during UFC 180 as fight is called off
Smith caught a right hand thrown by Jessica Eye which immediately caused her ear to explode with blood
Jack de Menezes
Monday 17 November 2014 15:18 Comments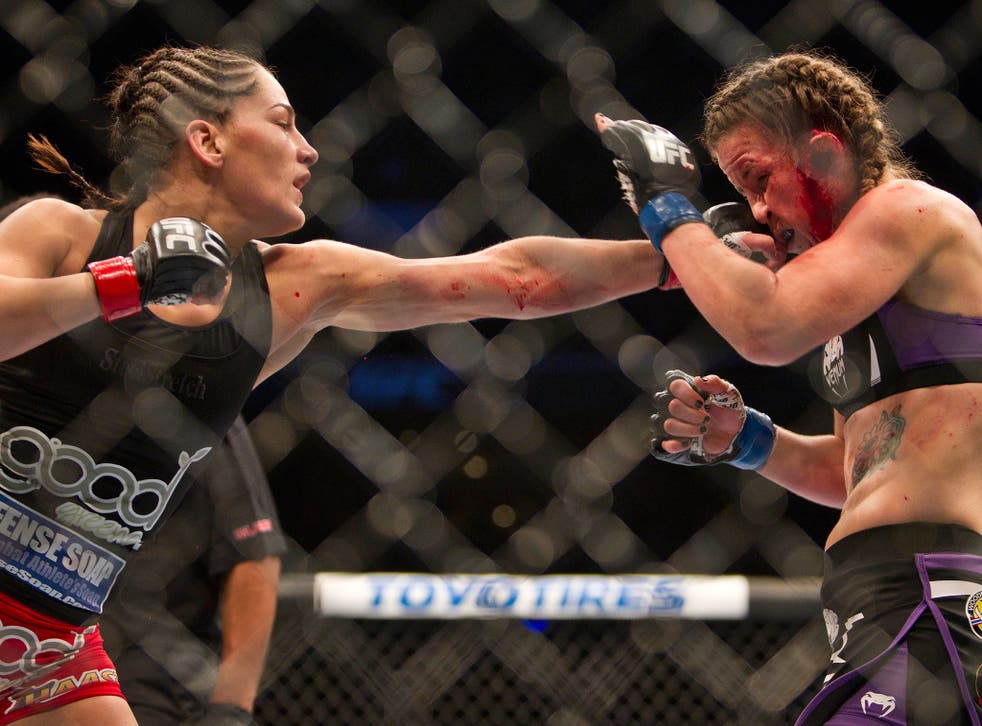 A UFC fight was waved off on doctors' orders after a punch to the side of Leslie Smith's head caused her ear to explode.
The horrifying footage shows the incident at Saturday night's UFC 180, where Smith was taking on Jessica Eye.
Smith was suffering from cauliflower ear before the fight, a condition common in rugby forwards that is caused by continued contact to the ear, and requires draining to alleviate the build-up of fluid.
However, when Eye landed a right hand, Smith's ear shockingly exploded sending blood squirting across the Octagon. Bravely (or stupidly, depending on how you see it) Smith fought on and even took another right hand to the same area that was now covered in blood.
Thankfully, the fight was stopped before any more harm could be done as the doctor deemed Smith in a bad enough condition to wave it off, meaning Eye was awarded the victory.
Watch the video below: WARNING - VIDEO CONTAINS GRAPHIC MATERIAL
Smith was far from happy, but admitted after the fight that the doctor was right to stop it and that she should have done a better job at protecting herself.
Posting on sqor.com along with a picture of the injury – which was shocking in itself – Smith said: "I was pretty mad in the cage. I saw some pictures afterward and I appreciate the doctors looking out for me. I guess. I should've adjusted to protect my ear before the doctors had to stop it.
"Thank you for all the support, thank you to my sponsors Kleinburg Private Wealth, Venum, Major's Pharmacy, Vitality Bowls, and WODBOX. Thank you to my team and my coaches at El Niño Training Center for getting me ready. Thank you to all the fight fans. I'll do better next time."
Register for free to continue reading
Registration is a free and easy way to support our truly independent journalism
By registering, you will also enjoy limited access to Premium articles, exclusive newsletters, commenting, and virtual events with our leading journalists
Already have an account? sign in
Join our new commenting forum
Join thought-provoking conversations, follow other Independent readers and see their replies