WWE accused of 'exploiting' MH17 air crash at Battleground
"You blame Russia for the recent events?!"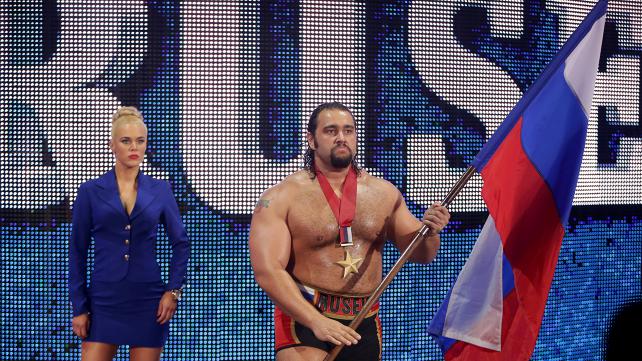 The WWE has drawn criticism after it appeared to reference the Mayalsia Airlines MH17 tragedy to get heat for pro-Russian character Rusev during his match with American patriot Jack Swagger at Battleground.
Rusev, characterised as a Vladimir Putin-worshipping "brute" who wants to "crush" the USA, was accompanied to the ring by his manager Lana, who during a speech designed to enrage the crowd, asked incredulously: "You blame Russia for the recent events?!"
Lana (real name Catherine Joy Perry from Gainesville, Florida), didn't specifically mention MH17, but given the debate currently raging about Russia's culpability in the crash, the audience clearly took it as a direct reference.
The comments were immediately met with a backlash on Twitter, being labelled a "cheap shot".
Rusev went on to win the match.
Fans had been speculating on how the latest development in world news would be reflected in the Russia vs USA feud, which has been raging for weeks in the run up to the pay-per-view, with one user concluding following the match: "Wondered how WWE would handle the MH17/Rusev thing. Didn't expect this," as another added: "I was worried they would [still reference it], but I'm still shocked."
The fallout could force the WWE to scrap the Rusev storyline, as was the case with former superstar Muhammad Hassan, a character with Arabic roots bemoaning Muslim stereotypes who was axed following a controversial terrorism storyline.
Join our commenting forum
Join thought-provoking conversations, follow other Independent readers and see their replies