Wrestler Roman Reigns announces his leukaemia is in remission with emotional statement in WWE Raw return
WWE: BT Sport take broadcast rights off Sky Sports to show Raw, Smackdown Live and main event pay-per-views
Sky's 30-year relationship with the WWE will end from 2020 as BT Sport agree a multi-year deal to show WrestleMania, Raw and Smackdown Live
BT Sport have landed the exclusive rights to show the WWE in the United Kingdom and Ireland, meaning that every pay-per-view event will be shown on BT Sport Box Office from 1 January 2020 along with Raw and Smackdown Live.
The acquisition ends Sky Sports' 30-year coverage of WWE, having been one of the original programmes shown since the launch of the broadcasting channel in 1989.
As part of Sky's relationship with WWE, the majority of main events were shown on Sky Sports Box Office at a fee of up to £19.95, but dwindling viewing figures in recent years led to that partnership ending last month.
As a result, BT have swooped for what is a major acquisition from next January, with main events to remain on pay-per-view order through BT's Box Office programming.
A BT Sport statement read: "BT Sport is proud to announce an exclusive new partnership with WWE.
WWE: Roman Reigns returns to announce leukaemia is in remission

Show all 7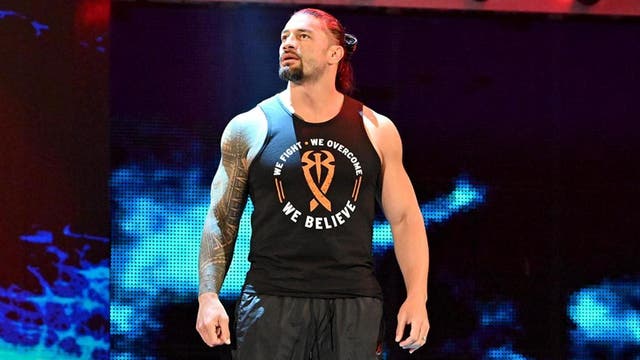 "The multi-year agreement will make WWE's weekly flagship programming available exclusively on BT Sport in the U.K. and Ireland from January 2020.
"BT Sport will air both Raw and SmackDown exclusively live every week, delivering edge-of-your-seat action and showcasing the world-class athleticism from global superstars including Roman Reigns, Becky Lynch, Seth Rollins, Kofi Kingston and Charlotte Flair.
"WWE and BT Sport will also partner across digital and social media platforms to create new content, further increase reach, and drive engagement for UK and Irish fans."
BT's managing director of content and strategy, Andy Haworth said: "We are incredibly excited by our new partnership with WWE.
"It is the most successful sports entertainment brand in the world, with a rich, fun and colourful history, loved by fans across the UK and Ireland.
"This is a brilliant addition for our customers and we can't wait to get going in January."
BT's coverage will include the main event on the WWE calendar in WrestleMania, and re-runs of Raw will be shown on Tuesday's hours after it is shown live, though Smackdown Live will be shown on Saturday.
There will also be hour-long highlights of Raw and Smackdown Live individually, as well as a two-hour Raw option.
"We are pleased to begin an exciting new chapter for WWE in the region as we join BT Sport's innovative offering and impressive portfolio of premium sports content," said WWE's senior vice president & group general manager Stefan Kastenmuller
Join our new commenting forum
Join thought-provoking conversations, follow other Independent readers and see their replies