Kofi Kingston on why the WWE's established stars still have a lot more to offer
Thanks to the ever-growing talent pool in the likes of their NXT brand, WWE is creating and developing more and more new wrestling stars each year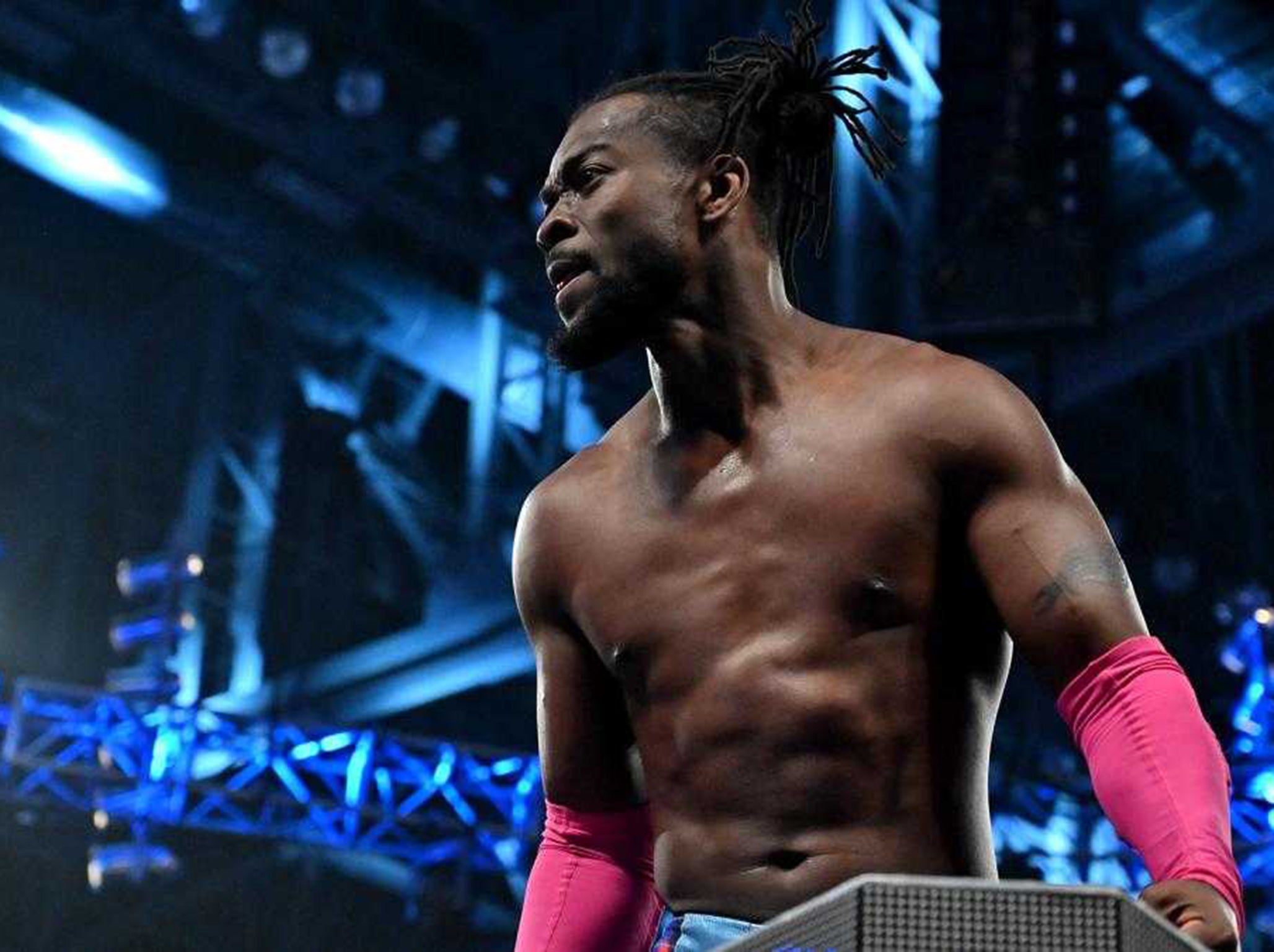 Despite so much young talent emerging in WWE, Kofi Kingston admits the company's established stars still have a lot more to offer.
Thanks to the ever-growing talent pool in the likes of their NXT brand, WWE is creating and developing more and more new wrestling stars each year.
The likes of Ricochet, Velveteen Dream and Ronda Rousey have all come from different backgrounds and disciplines to star across the company's many brands in recent years.
But while they shine and garner plenty of attention, Kingston is leading a charge of sorts from WWE's comparative mainstays.
The Ghanaian-American, whose real name is Kofi Sarkodie-Mensah, is likely to feature in one of the top bouts at this year's Wrestlemania, held in New York on April 7th.
WWE Survivor Series in pictures
Show all 25
Kingston is an eleven-year veteran in WWE and is feuding with Daniel Bryan, the pair both 37 years of age and with a combined three decades' experience in the squared circle under their belt.
With household names like Randy Orton and AJ Styles also still featuring heavily on the build to Wrestlemania, there's no question that WWE is still putting their faith in more established stars rather than relying solely on the starlets of tomorrow.
Speaking exclusively to The Independent, Kingston admits he's enjoyed what has been something of a resurgence from the mainstays of the sports entertainment giant.
"Absolutely, one thousand per-cent," said the affable star of The New Day, when asked if the likes of he, Styles and Orton have plenty more still to offer.
"AJ Styles, Samoa Joe, Shinsuke Nakamura and Randy Orton... you forget how long they've been doing this for.
"I don't think there's a person watching them that would say 'they need to hang up their boots' - they've got a lot more gas left in the tank.
"That's just a testament to how good they are, and how good they've been over time."
WWE, despite its format as an entertainment genre, remains brutally competitive - with a huge number of contracted stars vying for the limited number of weekly television hours the company has to offer.
It is only natural, then, that there are plenty of athletes of high calibre not currently even getting so much as a look in when it comes to regular exposure - regardless of whether they're seasoned veterans, or talented newcomers.
Kingston has been fortunate enough to be at the forefront of the WWE product during his eleven years, but knows others are less fortunate.
Quizzed on who he'd like to see given a chance to shine, he added: "There are a lot.
"I am happy to see Apollo Crews getting some time [on television]; he had a real good match with Kurt Angle on Raw last week.
"He is super athletic and super talented, so for him to get a chance to shine is awesome.
"I've always said that 205 Live [one of WWE's other weekly programmes] is one of the best-kept secrets in WWE.
"If you watch that show, and see the quality and calibre of athletes on that show; it's amazing, the things they can do and the stories they can tell in the ring.
"There's a lot of talent out there, man. It's tough because, oftentimes, not all of that talent can't get used, so I'm always happy to see guys that don't get used a lot, get used and get a chance to really show their abilities on television."
Looking ahead to Wrestlemania, WWE's biggest show of the year, there's little doubt that Kingston's fans are keen for him to feature heavily, such is his apparent status as one of he most undervalued and underrated members of the roster.
Certainly his New Day brethren - close friends Big E and Xavier Woods - have campaigned for the former Intercontinental champion to have a run as WWE Champion.
The bond the trio have translates perfectly on to television, and it's something the man himself can't speak warmly enough about.
"I get emotional thinking about it," he went on to say. "What we do is entertainment, but there is a layer to it that is so real.
"The struggle for all of us getting on to television, was a very real struggle that we all went through together.
"The fact we made it... it's almost as if we went to war together, and we made it - but we're still fighting, but only for the benefit of all that hard work.
"Our support for each other is very real."
Kofi Kingston will be part of the WWE Live tour that comes to the UK during May 2019. For more details visit wwe.com
Join our commenting forum
Join thought-provoking conversations, follow other Independent readers and see their replies