WWE NXT Takeover Brooklyn III: Why you should not miss one of wrestling's most popular exports
NXT may be the WWE's developmental brand, but it has the potential to show up Sunday's SummerSlam extravaganza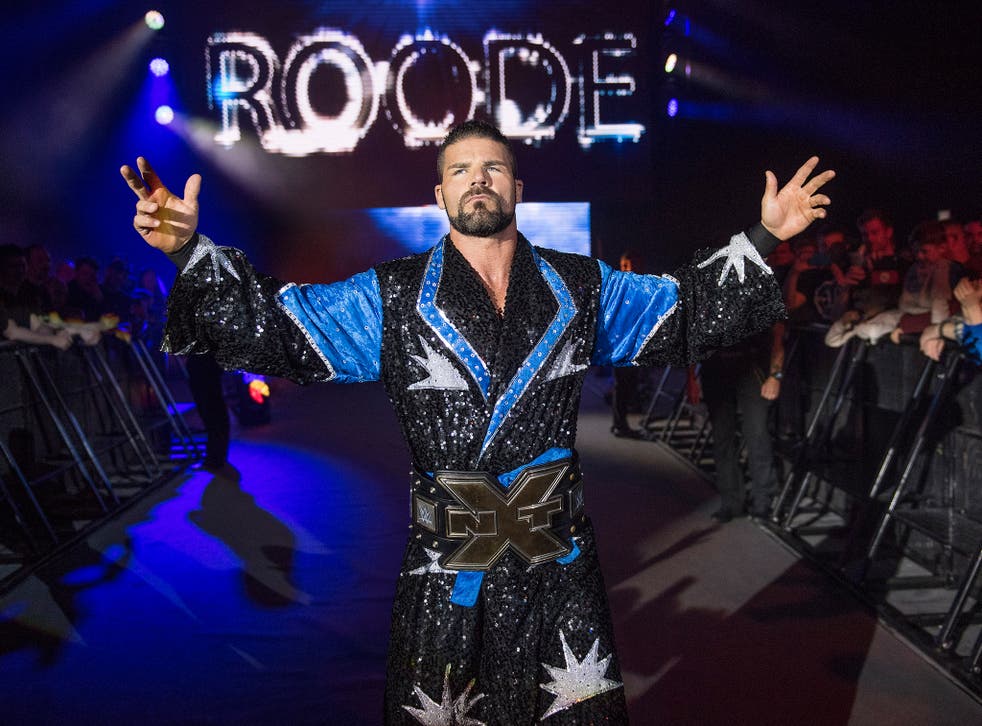 If you're excited for WWE Summerslam this weekend and aren't planning on watching NXT: Takeover Brooklyn the night before, there's something you should know – you're really missing out.
WWE brings one of its biggest events of the year once again to New York on Sunday night as the stars of Raw and Smackdown prepare to present the 30th edition of the summer spectacular.
But on the eve of that show and in the very same venue, another sell-out crowd will be wowed by some of WWE's most impressive and popular talent – the NXT roster.
Bobby Roode, the current NXT Champion, defends his title against Scotland's Drew McIntyre at the top of the card, but that's only a fraction of what's in store.
If you're not fully up to speed with NXT and their story, we've put together this handy guide – all with a little help from some of the industry's biggest names – our own William Regal and WWE legend Triple H among them.
WHO AND WHAT ARE NXT?
As WWE's developmental "brand," NXT is designed to give novice wrestlers or experienced talent from around the world the opportunity to learn the WWE ropes. Because of this, NXT has a revolving roster, constantly introducing the WWE Universe to outstanding up and coming talent.
Today's best WWE talent arrived from NXT, including Sami Zayne, Kevin Owens, Finn Balor, Seth Rollins and more. Now, the talent in NXT is rapidly approaching, if not matching, the talent of the main roster that you see on Raw and SmackDown Live.
WHERE WILL I FIND THEM?
NXT's regular home is, as with much of WWE's output, a weekly television series. On the back of Monday's Raw and Tuesday's Smackdown Live, NXT is broadcast on a Wednesday night on WWE Network as fast-paced, high-energy hour of action. The show is filmed at the studios of Full Sail University in Orlando, Florida. The NXT roster tour domestically in the States and, usually, will travel Overseas at least once a year.
WHAT'S SO SPECIAL ABOUT IT?
There's a real rawness and edginess about NXT that you won't find elsewhere. While the roster isn't totally packed with young and up-and-coming stars – the likes of Roode, Drew McIntyre and Eric Young have experience spanning decades – there's something about the passion and drive of this young pool of talent that makes for great television. Even just the entrances will blow you away. Roode's GLORIOUS anthem is quite something when 16,000 strong at a Takeover event sing it with gusto. If the entrances of Balor and Nakamura catch your eye each week on Raw and Smackdown, you have NXT to thank.
IS THERE A BRITISH INFLUENCE?
You bet. Brit legend William Regal is the on-screen General Manager of NXT and he also plays a huge role behind the scenes when it comes to scouting talent and helping to coach and develop it. WWE United Champion Pete Dunn, Tyler Bate and Trent Seven have all featured on NXT having journeyed from these shores – and they almost certainly won't be the last.
Regal spoke to The Independent recently about the British influx via NXT, saying: "There's no doubt about it, it's the biggest influx we've had of all time.
"It was just unheard of years ago.
"The odd English person would show up in American wrestling, but you just didn't get too many people from Britain at all.
"In the last few years there have been one or two but now there is a complete group of fellas who are getting the spotlight put on them and they are all doing really well out of it.
"I'm happy for them and the only reason it's working is because they're so talented.
"They have had experience in their world but then to get thrown into WWE and for every one of them to exceed any expectations we had of them – that's why I am so pleased.
"They deserve this chance."
SO, NXT: TAKEOVER THIS SUNDAY…
Takeover events only come around a handful of times a year, on the eve of big WWE pay-per-views. Just as Wrestlemania marks the end of one WWE year and start of the next, NXT's 'year' begins and ends with the annual pilgrimage to Brooklyn the night before Summerslam.
This will be the third year in a row Brooklyn has housed a Takeover and there are some huge matches in store. In addition to Roode's title defence, the undefeated NXT Women's Champion Asuka also puts gold on the line against number one contender Ember Moon. Asuka's undefeated streak even outlasted that of Goldberg earlier this year – will Moon be the one to bring it to a crashing halt?
That's not all - Johnny Gargano is believed to be one of the finest athletes in WWE, pound for pound and he competes in his first high-profile match this Saturday after a spell out with injury as he takes on Andrade Almas. The talented yet mercurial Dutchman Aleister Black also tangles with the conceited Andrade Almas at Takeoever in what will be another very watchable affair.
TELL ME MORE ABOUT THE CHAMP
The Glorious Bobby Roode dethroned Shinsuke Nakamura – now a star on Smackdown Live – back at Takeover San Antonio back in January of this year. The veteran grappler joined WWE from TNA – now Global Force Wrestling – around a year or so prior to that.
Roode's character is an aloof elitist who claims he now presides over 'his NXT', brushing aside the whims of the raucous NXT fan base – who still can't resist joining in with his entrance music!
He joined NXT having been a TNA World Champion on more than one occasion but, having spent time under the WWE umbrella, admitted in an interview with The Independent earlier this year that it has been a totally different experience altogether.
He said: "But I can honestly say that there is no promotion in the world like WWE.
"WWE creates stars. I did spend twelve years in TNA but WWE has, in less than one year, made me a bigger star than I ever was.
"They do that with everybody and just have a knack of making stars.
"Whether it's in Europe or North America, it's nice to be recognised and to have fans involved in your matches – it's a really good feeling."
YOU MENTIONED TRIPLE H…?
It's fair to say that NXT is the brainchild of Triple H – otherwise known as WWE's Executive Vice President of Talent, Live Events & Creative, Paul Levesque.
Triple H is one of the most recognisable names in the history of the WWE. A 14-time WWE World Heavyweight Champion and WWE's Chief Operating Officer, he knows the business inside-out, from performing, to behind-the-scenes work. He has an eye for talent and demonstrates his passion and knowledge through the signings of some of the biggest WWE main roster names, through the NXT developmental programme, including the likes of Sami Zayn, Kevin Owens, and Samoa Joe.
He works tirelessly with the talent to improve other aspects of their character, from ring entrances to promo skills. With an old-school mentality and understanding that storytelling is how wrestling boomed in the '70s, '80s and '90s, Triple H gives the NXT rosters more time and freedom to build their characters, resulting in quality performances that has rejuvenated the NXT brand.
WHAT HAS 'THE GAME' GOT TO SAY ABOUT IT?
The Independent caught up with Triple H earlier this week to talk about this weekend's huge event.
He's clearly and rightly proud of his accomplishments when it comes to establishing a platform for such a broad range of global talent to go out and express themselves – almost every match at WWE's Summerslam on Sunday features an NXT alumni – but he makes it abundantly clear that it's the talent themselves that deserves the credit.
Looking forward, he said: "This year is our third year of coming to Brooklyn and it's kind of a home for us.
"That first 'wow, there's something big here' was that first year in Brooklyn and, as we were getting closer to this event and looking at the number of main roster talent – who'd come through that system - that were coming up to us and asking to be involved in the show in some way.
"They kind of put their thumb print back on what they did when they were there and how much fun they had.
"That's really cool and it felt like it really was this homecoming for everybody and that Saturday night at the Barclays Centre is way for them to come back and feel like they're at home.
"I'm excited about the card and there's been a big build do it… it's exciting."
WWE's NXT: Takeover Brooklyn III is airs this Saturday night on WWE Network with WWE Summerslam following on Sunday. For full details visit wwe.com.
Register for free to continue reading
Registration is a free and easy way to support our truly independent journalism
By registering, you will also enjoy limited access to Premium articles, exclusive newsletters, commenting, and virtual events with our leading journalists
Already have an account? sign in
Register for free to continue reading
Registration is a free and easy way to support our truly independent journalism
By registering, you will also enjoy limited access to Premium articles, exclusive newsletters, commenting, and virtual events with our leading journalists
Already have an account? sign in
Join our new commenting forum
Join thought-provoking conversations, follow other Independent readers and see their replies