AJ Styles and John Cena set to steal the WWE Royal Rumble show from Roman Reigns and Kevin Owens
Smackdown's title match looks the more exciting on Sunday night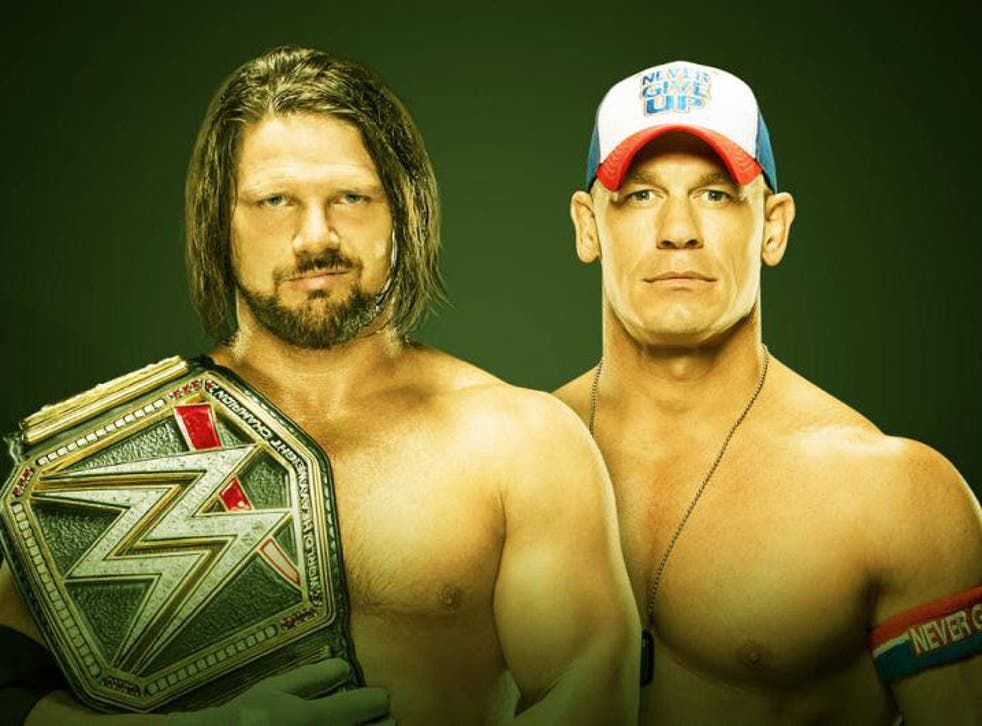 As he celebrates his first anniversary in WWE at Sunday's Royal Rumble, there's little doubting that AJ Styles is the company's biggest wrestling asset after a stellar maiden year.
The 39-year-old made his debut in WWE at the 2016 instalment of the Rumble in a memorable moment that arguably garnered the reaction of the night. Since then his work in the ring has been near-faultless.
Styles' rise to the summit of WWE is a departure from the norm in some respects. As an established, globally-recognised performer in the industry prior to his arrival thanks to his performances in Japan and TNA, he was far from guaranteed a place at WWE's top table. But he has been a virtual ever-present in a year in which the company has struggled for star power, and carries the WWE Championship perfectly.
Whether this initial title run comes to an end this Sunday is borderline irrelevant – opponent John Cena will surely win what will be his record-equalling 16th world title soon enough, and there would be no harm done to Styles should that be the outcome of a strong match between the two at the Rumble. Their programme was great to watch during 2016 and this seems to be a great way to allow both superstars to move on to new feuds as we head forwards into Wrestlemania season.
By contrast, Raw's Universal Title picture doesn't look capable of living up to the blue brand's effort at the Rumble in the sense that neither champion Kevin Owens or challenger Roman Reigns are top technicians – but you have to give them their dues in saying their feud is the better 'story' of the two. As a pairing, Owens and best friend Chris Jericho are good to watch and there was even a hint on this week's Raw show that WWE's fan-base may finally be warming to Reigns as chief protagonist.
Elsewhere at the event, emanating from San Antonio, Texas, the self-styled Queen of Pay Per View Charlotte defends against Bayley with the former's star power only increasing with each passing week. However, the Smackdown women's effort is unfortunately relegated to a six-person tag team affair with Becky Lynch, Naomi and Nikki Bella taking on champion Alexa Bliss, Mickie James and Natalya.
A two-hour kick-off show prior to the Rumble sees the Raw tag titles defended as Sheamus and Cesaro tangle with Gallows & Anderson, while Sasha Banks returns to in-ring competition with a contest against the dominating Nia Jax. But you can't help but feel Sunday's card is a little top-heavy that will be reliant on its big guns to deliver.
Join our new commenting forum
Join thought-provoking conversations, follow other Independent readers and see their replies