Brock Lesnar, Goldberg and The Undertaker headline but could Dolph Ziggler win the WWE Royal Rumble?
Big Cass and Dolph Ziggler are two of the unlikely names who would win the event
Matty Paddock
Friday 27 January 2017 13:29 Comments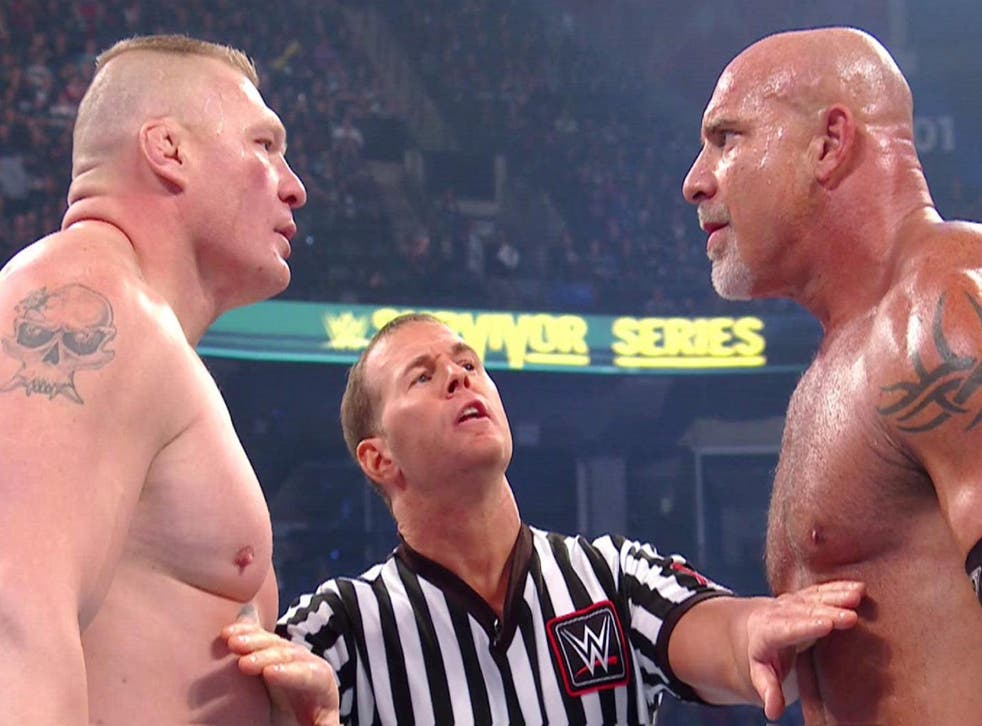 With the Royal Rumble fast approaching, it's clear WWE are hitting their stride where booking is concerned – we're well into Wrestlemania season and there's plenty to keep us guessing.
Being a little predictable and formulaic is a criticism often levied the way of the sports entertainment giant in the past, but this is one time of year you can always count on the company to produce the goods when it comes to content and storytelling.
There are some things you can be sure of; Goldberg and Brock Lesnar look a good bet to lock horns at least once more. The build-up to and surprise ending of their match at Survivor Series left that door wide open and their intelligently-placed interaction ever since has only served to turn up that heat. But will things come to a head this weekend at the Rumble, or is that a showdown destined for Orlando's showpiece event, Wrestlemania, in April?
The Rumble match itself will surely headline this weekend's show – despite the company's two main titles being on the line in singles bouts – but it would take a fool to part with their money and bet on a winner of the 30-man elimination match. Goldberg and Lesnar are clearly favourites in that respect, but their own programme is solid enough without the need to sacrifice the prestigious Rumble-winner spot as well.
The stellar names roll on and include the Undertaker, Dean Ambrose, The Miz, the Wyatt Family and plenty more besides. It's hard to see just where WWE are headed this year, and it should make for a compelling watch in front of what's set to be one of the biggest Royal Rumble crowds in history.
It hard to not take a lingering look at the Smackdown Live talent when trying to make a prediction. The build-up to this year's Rumble match – and event as a whole – has slanted so heavily to Raw that it's almost written for someone from the blue brand to steal the show with a shock result. Could this be the start of big things for Big Cass, a youngster the company has high hopes for? Perhaps Dolph Ziggler is the superstar no one is focusing on, new attitude and all?
As we speak, only 22 names are locked in for the 60-minute match and one thing is for sure, WWE always promises surprises at the Royal Rumble – the 2017 version has too much of a big-fight feel for that to change this year.
Register for free to continue reading
Registration is a free and easy way to support our truly independent journalism
By registering, you will also enjoy limited access to Premium articles, exclusive newsletters, commenting, and virtual events with our leading journalists
Already have an account? sign in
Register for free to continue reading
Registration is a free and easy way to support our truly independent journalism
By registering, you will also enjoy limited access to Premium articles, exclusive newsletters, commenting, and virtual events with our leading journalists
Already have an account? sign in
Join our new commenting forum
Join thought-provoking conversations, follow other Independent readers and see their replies