Batista returns to WWE to beat up Ric Flair on his 70th birthday
WWE: Seth Rollins insists part-timers such as Brock Lesnar and Ronda Rousey no longer deserve top billing
Exclusive interview: The Universal Champion is relishing his part in a changing of the guard post-Wrestlemania
Part-time stars like Brock Lesnar should no longer be given top billing in WWE, according to its Universal Champion, Seth Rollins.
Professional wrestling's biggest company is in the midst of something of a transitional phase in the wake of its annual Wrestlemania event.
That night saw multiple new champions crowned in what was viewed as a changing of the guard.
Rollins dethroned Lesnar, who is widely tipped to return to UFC in the not too distant future, while Ronda Rousey suffered her first defeat since swapping the Octagon for the wrestling ring when she was bested by Becky Lynch.
Rollins' victory in particular sees the return of the Universal championship to WWE's weekly television schedule - with Lesnar famously only working select dates as part of his lucrative contract with the company.
10 biggest sports contracts on the planet

Show all 11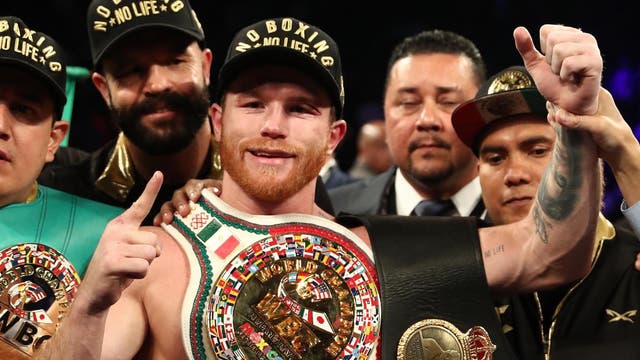 The on-off appearances of Lesnar, a key figure in storylines, often drew the ire of many wrestling fans and fellow stars to boot.
Rollins, by contrast, competes week in, week out and will join the rest of WWE's men and women in coming to the UK as part of a lengthy European tour next month.
The Independent spoke exclusively with the 32-year-old and touched base on the significance of the company now seemingly withdrawing its reliance on the likes of Lesnar, Rousey, The Undertaker and more who command high-profile billing without necessarily putting in the hours many others do.
The popular Iowa native pulled few punches in saying: "It was a nice little thing to have Brock Lesnar run roughshod with the title for two years, and it was lovely to have Ronda Rousey come in and show her dominance for a year.
"But the nice thing about having champions who are on all the live events is that those events need people to come and see them.
"To have a reliable talent like myself, Becky Lynch or Kofi Kingston, who are going to be at all of those live events with their championships; that just adds something extra.
"From a fans perspective, if you're buying a ticket and you get to see the champion, that's always a great story to tell.
"When I was a kid and went to WWE events, it was all about seeing whoever was on top, whether that was Hulk Hogan, Bret Hart of Shawn Michaels- they were always there with their title.
"It made for an incredible experience from a youngsters' perspective."
Rollins ended Lesnar's lengthy tenure with the championship that, barring the odd break, spanned the better part of two years.
WWE Champion Kingston, meanwhile, was also crowned at Wrestlemania; the first time he's held a top title in WWE in an eleven-year career that's seen him establish himself as a real work-horse.
They and Lynch, whose resurgence through the ranks reached a crescendo in New Jersey earlier this month, truly represent a different look and feel to the company's programming.
Rollins, who was notably one third of The Shield, added: "It's a cool thing to see the crop of champions we have right now.
"Hopefully we can carve out our own legacies so that, someday, we'll be mentioned on the same level as Brock Lesnar or a Ronda Rousey - that's the goal.
"So it's a good turn-around. Wrestlemania was an incredible event all around, and it's nice to see people who're cut from my cloth getting what they deserve."
The UK leg of WWE's mammoth European tour, including the broadcast of Raw and Smackdown in London, starts in Belfast on 8th May. For more details visit wwe.com
Join our new commenting forum
Join thought-provoking conversations, follow other Independent readers and see their replies