Wrestlemania 33: Was there more than one person who played The Undertaker in WWE?
He left the squared circle for the last time on Sunday night
Jack Austin
Tuesday 04 April 2017 13:01 Comments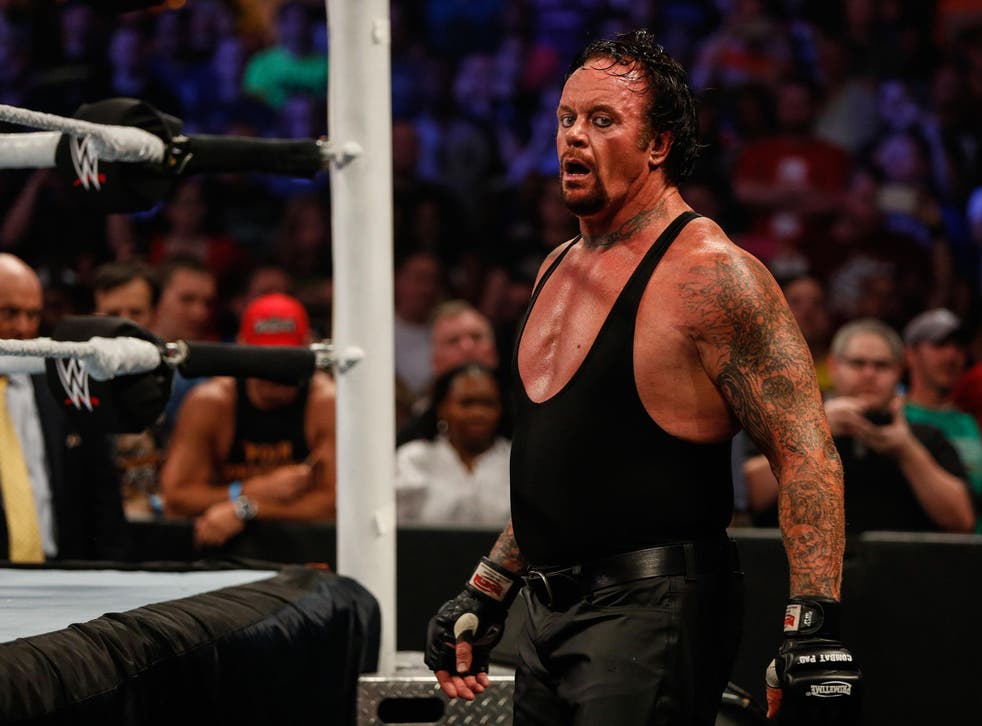 The Undertaker retired from WWE after his Wrestlemania defeat to Roman Reigns at Wrestlemania 33 this weekend, as he said an emotional goodbye to the business after 27 years.
Following Reigns' three count – only The Undertaker's second at WWE's annual showpiece event during his lengthy career – The Deadman removed his famous gloves, coat and hat in the centre of the ring before leaving the squared circle for the last time.
Despite arriving and leaving the WWE – or WWF as it was known when he joined the company – with the persona of 'The Deadman', The Undertaker has had a variety of gimmicks, including the 'Lord of Darkness', the 'American Badass' and 'The Phenom'.
WWE WrestleMania 33 in pictures

Show all 31
But there are reports and rumours that The Undertaker hasn't always been portrayed by the same man, Mark Calaway – the wrestler's real name.
However, while there are similar theories about his on-screen brother Kane, The Undertaker has in fact always been portrayed by Calaway, since his debut in 1990.
The confusion lies with how, at 52 years of age, he has managed to keep in such phenomenal shape throughout his 27 years with the company.
The 6ft 10 giant was actually involved in a storyline in the early '90s where he fought an imposter, referred to as The Underfaker – who was in fact portrayed by his real-life cousin Brian Lee.
He did briefly go on a hiatus with the WWE in 1999 after a dispute and injury but was never replaced and instead returned with his 'American Badass' persona.
Register for free to continue reading
Registration is a free and easy way to support our truly independent journalism
By registering, you will also enjoy limited access to Premium articles, exclusive newsletters, commenting, and virtual events with our leading journalists
Already have an account? sign in
Register for free to continue reading
Registration is a free and easy way to support our truly independent journalism
By registering, you will also enjoy limited access to Premium articles, exclusive newsletters, commenting, and virtual events with our leading journalists
Already have an account? sign in
Join our new commenting forum
Join thought-provoking conversations, follow other Independent readers and see their replies