AJ Styles moves to reassure WWE fans: 'If I got my leg cut off I'd find a way to make it to Wrestlemania'
Styles had been an injury concern after being written out of some live events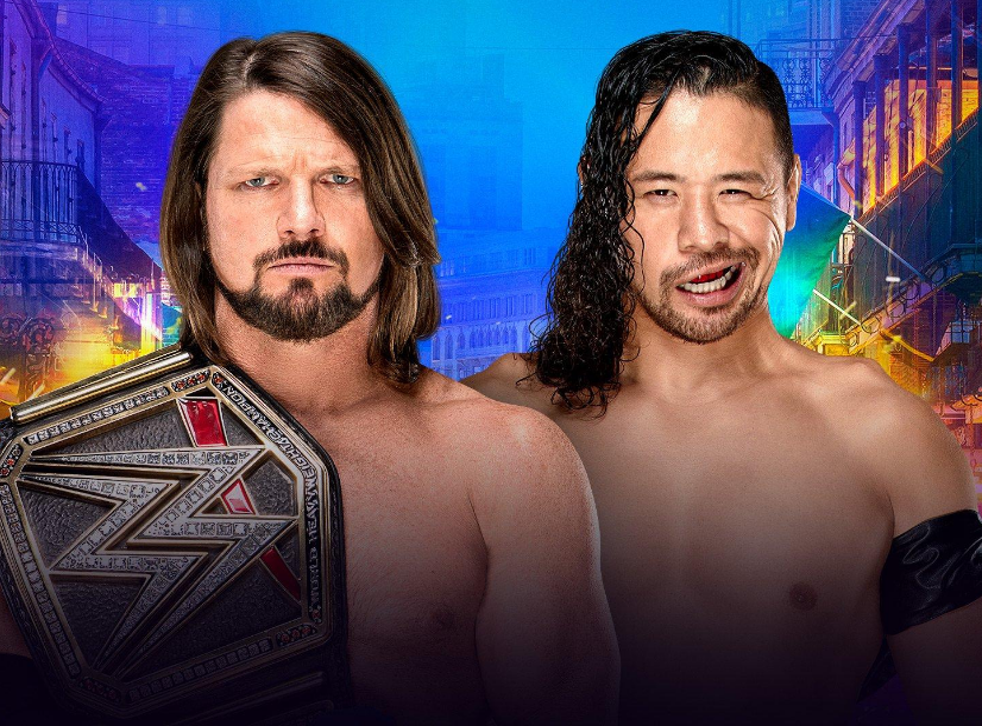 WWE Champion AJ Styles has eased fans' fears that he might miss Wrestlemania with a legitimate injury, insisting he'd make it to the show "even if my leg was cut off."
The 40-year-old stands undisputed as the finest in-ring performer on the WWE roster, and admits his upcoming title bout with Shinsuke Nakamura is the biggest of his stellar career.
Wrestling fans have been buzzing about seeing the veteran and the Japanese superstar go one on one in a WWE ring for the first time ever since Nakamura won January's Royal Rumble.
But plans threatened to be thrown in to chaos amid speculation that Styles was being rested as a result of a legitimate injury. He had to be written out of a recent live event to seemingly ease his workload ahead of WWE's biggest event of the year in New Orleans on 8th April.
Styles himself, though, was as buoyant as ever as he spoke to The Independent to preview the show – insisting nothing will keep him from performing at Wrestlemania.
"If my leg got cut off I'd find a way to make it to Wrestlemania. Just to answer that question: I will be wrestling Shinsuke Nakamura at Wrestlemania," he said. "Don't worry about it, it'll be fine."
The fact that AJ may have to wrestle in what will be one of the standout matches of the night without being 100 per cent fit will only serve to add extra pressure on his shoulders.
WWE Royal Rumble - in pictures

Show all 27
It's not yet confirmed that these two will close out the show as the night's main event, with bouts involving Roman Reigns and Brock Lesnar or even Ronda Rousey all other candidates to fill that void.
These aren't things he's too concerned about – ever able to talk a good game, he welcomed the challenge of performing on what will be a huge stage, with 80,000 people set to be in attendance and a global television audience of millions.
"I do think that this match is the biggest match of my career and it is the match that most people want to see," he added. "Then you add in the fact that we're doing it at Wrestlemania – so it doesn't get much bigger than that.
"There's a little bit of pressure in the fact that this is Wrestlemania but the fact is, I work well under pressure and that's exciting to me, we are giving fans a match they want to see. Shinsuke and I have been in a match together in WWE but we have never faced each other one-on-one in WWE, so I think it is going to be great.
"Most people see the main event as the last match of the show, but what I can tell you is that the 'main event' of the show is going to be AJ Styles vs Shinsuke Nakamura – it will be main event-calibre. It has everything you want to see in a match, no matter when it is."
WWE Wrestlemania featuring WWE Champion AJ Styles is live on Sunday, April 8th and streamed on WWE Network. Visit wwe.com for more details.
Register for free to continue reading
Registration is a free and easy way to support our truly independent journalism
By registering, you will also enjoy limited access to Premium articles, exclusive newsletters, commenting, and virtual events with our leading journalists
Already have an account? sign in
Register for free to continue reading
Registration is a free and easy way to support our truly independent journalism
By registering, you will also enjoy limited access to Premium articles, exclusive newsletters, commenting, and virtual events with our leading journalists
Already have an account? sign in
Join our new commenting forum
Join thought-provoking conversations, follow other Independent readers and see their replies