WWE considering London as host city for Wrestlemania
It would be the biggest event on British shores since the 1992 Summerslam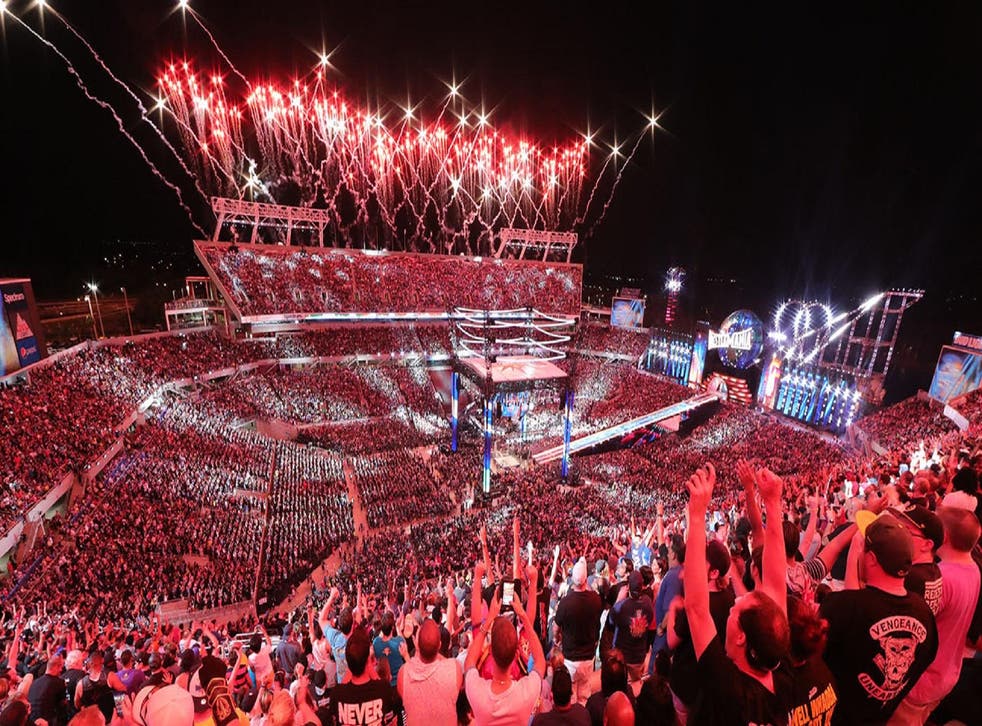 WWE fans in the UK have been given a huge boost in their hopes of hosting Wrestlemania on home soil with the news that London is on a list of cities being considered for the event.
Mania, which this year staged its 33rd instalment, is the company's biggest annual event, attracting crowds of up to 100,000 in arenas across the States and a global audience of millions.
This week, in a survey of fans who attended the event in Orlando back in April, WWE revealed a list of potential host cities in the future, asking fans to gauge their interest in each location - with London included alongside the likes of Toronto, New York and others.
The UK fans have clamoured to host the show ever since the 1992 edition of Summerslam, a pay per view held at the old Wembley Stadium in London in front of 80,000 fans when the legendary British Bulldog downed brother-in-law Bret Hart in the main event.
But when it comes to Wrestlemania, the company have thus far resisted - staging all of the versions of its marquee event in States with the exception of the odd foray into neighbouring Canada. Despite persistent and vocal support from British shores, WWE has always remained coy about brining the event to what is its second biggest global market, with logistical issues the main snagging point.
A rare indication that London is up for consideration is no small thing, and so while there still seems to be way to go before those plans change for sure, a glimmer of hope for the loyal British fan base is certainly not to be sniffed at.
Register for free to continue reading
Registration is a free and easy way to support our truly independent journalism
By registering, you will also enjoy limited access to Premium articles, exclusive newsletters, commenting, and virtual events with our leading journalists
Already have an account? sign in
Register for free to continue reading
Registration is a free and easy way to support our truly independent journalism
By registering, you will also enjoy limited access to Premium articles, exclusive newsletters, commenting, and virtual events with our leading journalists
Already have an account? sign in
Join our new commenting forum
Join thought-provoking conversations, follow other Independent readers and see their replies