Leona Maguire taking valuable lessons learned into bid for glory at Women's Open
A third 69 of the week in the final round at Baltusrol would have been enough to make Maguire the first female Irish player to win a major.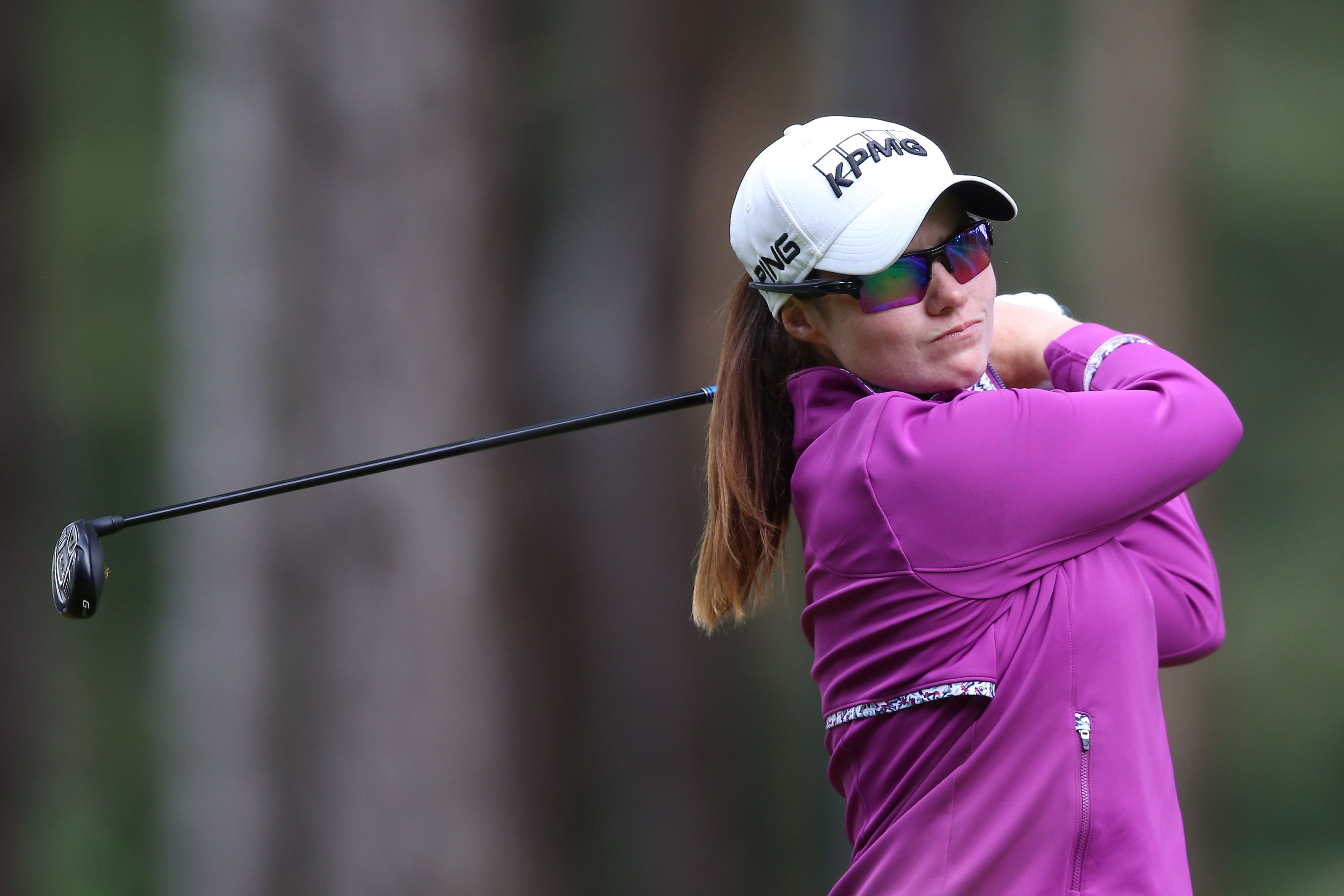 Ireland's Leona Maguire hopes she has learned a valuable lesson from her experience of leading a major championship as she bids to win the AIG Women's Open.
Maguire held a one-shot lead after 36 and 54 holes of the KPMG Women's Championship at Baltusrol in June, having won her second LPGA Tour title just days earlier.
A third 69 of the week in the final round would have been enough to make Maguire the first female Irish player to win a major, but the 28-year-old could only card a closing 74 to slip into a tie for 11th.
"I think at Baltusrol I put three really good rounds together," Maguire said ahead of the year's final major at Walton Heath.
"I think I had had seven rounds in the 60s (in succession) leading into that final day so I was playing really nice golf.
"I think the win the week before took a lot out of me. I was quite drained come Sunday and just didn't have enough in the tank to get over the line.
"It was obviously a new learning experience, to be in that situation in the lead and the last group on Saturday and Sunday and sort of the emotions and everything that went along with that.
"I'd like to think that if I get myself in that position again, I'll approach it a little differently and I'll have learned from that experience."
Maguire can also draw on the experiences of her male counterparts, with the likes of three-time major winner Padraig Harrington, former Open champion Shane Lowry and 2014 Ryder Cup captain Paul McGinley happy to offer advice.
"Padraig's been quite generous with his time and his advice," Maguire added.
"(I've) chatted to Shane and chatted to Paul McGinley, he has been a big help as well. He was our captain at the Rio Olympics and has been a big help with advice.
"To be fair they all shared their knowledge in different ways and they have all had very different experiences and I've kind of leaned on all of them at different times for different bits of advice."
Maguire feels keeping the ball out of the heather will be the key to success this week and world number one Nelly Korda was in full agreement after tangling with it in practice.
"Yeah, almost broke my wrist today," the Olympic champion said with a smile.
"It's not easy. It's really bouncy. If you get a good lie, then maybe (you can advance the ball) but I would say 95 per cent of the time you will be pitching out with a 58 degree (wedge) just to try to get it back into play.
"It's really tough to get out of that."
Spain's Carlota Ciganda will be in action at Walton Heath for the first time since being disqualified from the Evian Championship for refusing to accept a two-shot penalty for slow play, with Korda backing the decision to hand out sanctions.
"I really like Carlotta. She's a great person. I enjoy playing with her," Korda said.
"I am a fast player, but I would say at the end of the day the Rules of Golf are the Rules of Golf, and it's good that it's being enforced.
"I mean, if I'm being honest, if I was a spectator and I was out here for five and a half to six hours, you know, it's tough to watch, right. You want to watch a sport that's continuously moving and not continuously stalling."
The R&A announced on Wednesday that AIG will continue as title sponsor of the Women's Open through 2030, with Royal Lytham also named as the host venue for 2026.
This year's total prize fund will be 9 million US dollars (£7.1million), a 23 per cent increase on 2022. The 2023 champion will earn 1.35 million US dollars (£1.1m).