As the Sergio Garcia / Tiger Woods racism row escalates, we ask: is golf racist?
The sport needs to react decisively to Garcia's 'joke' if it's serious about changing locker room and stands from being a mostly white domain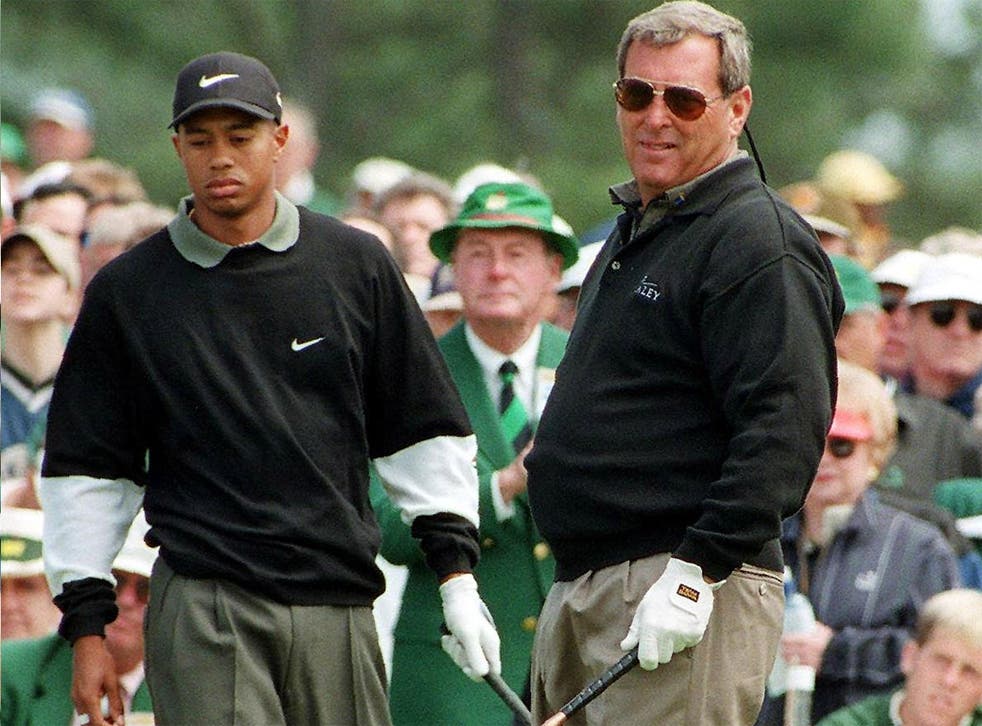 The joke wasn't funny any more. It never was, of course, and the sense of revulsion felt by all in golf weighed heavily on Sergio Garcia. A throwaway line dressed up as banter had become a stain on Garcia's character that might never wash away. The talk should have been about golf, a celebration of the stellar talent on show over the next four days at the European Tour's flagship event. Instead Wentworth reeled beneath a racist pall cast by Garcia's ill-judged insult aimed at Tiger Woods.
The sarcastic offer to cook fried chicken for golf's ethnic totem not only pointed to a tolerance of casual racism in the individual, it did nothing to counter the deeply held prejudice that golf is a sport only for middle-class white folk. A sweep of Wentworth's polished lawns reveals precious few black faces. The field of 153 is overwhelmingly white, peppered only by the odd entry from Asia.
Golf is open to all but not all choose to take up the offer, which ought to be a concern for the game's stakeholders, who on days like this are open to the barb that they care more about the mechanics of the putting stroke than the exclusive demography of its constituents.
Garcia was suitably contrite, and as far as anyone can tell, sincere in his apology. He said sorry to the European Tour, his fellow professionals and, most importantly, to Woods, with whom he shares a rivalry that has never been anything but sour and which lately turned toxic. But this was different.
Garcia's remark expressed not outrage at a perceived slight but a dangerous and abhorrent attitude towards a competitor based on race. This is territory from which golf has galloped at a furious rate, yet without ever convincing the black community that sport is a game for them, too. Garcia understood the gravity of his position, claiming that it had kept him awake most of the night and prompted him to consider withdrawal from the BMW PGA Championship.
"As soon as I left the dinner I started to get a sick feeling in my body," he said. "I wasn't able to sleep at all. I felt like my heart was going to come out of my body and I've had a sick feeling all day. It has been difficult to hit a shot without thinking about it. Unfortunately I said it. The only thing I can do is say sorry."
It was hoped that Woods might be the great stereotype-buster to break a taboo that had lingered far too long. The idea that golf was a pastime for middle-class elites was historically reinforced by a divided society split overtly along racial lines. The race bar was lifted at America's most famous club, Augusta National, only 23 years ago when it admitted its first black member. But the county club scene remains predominantly a white domain.
Woods was first caught in the racist undertow after his record-breaking victory at the Masters in 1997 when Fuzzy Zoeller infamously advised: "You pat him on the back and say congratulations and enjoy it and tell him not to serve fried chicken next year. Got it? Or collard greens or whatever the hell they serve."
In November 2011 caddie Steve Williams triggered another racist controversy, referring to Woods as a black arsehole in what he thought was light-hearted banter. Both Zoeller and Williams apologised. Neither suffered official sanction but Zoeller was dropped by his sponsors Dunlop and K-Mart.
Garcia is under similar pressure from his sponsors TaylorMade-Adidas, who advised they are monitoring the situation. The European Tour has erred on the side of caution, noting the rapid apology made by Garcia on Tuesday night after he left the stage at the European Tour Awards dinner in London, and the more profound contrition. While this might be seen as reasonable on material grounds, it could be interpreted as a missed opportunity.
An audience of 500, including sponsors and other golf high rollers, winced during the interview conducted on the biggest night of the European Tour calendar. The game preaches inclusion and has extended its boundaries way beyond the European heartland to stay afloat with tournaments throughout Asia and China. It is difficult to see how a tolerance of Garcia's remarks is conducive to the promotion of golf in communities still to be persuaded of its charms.
It looks to outsiders that racism is OK as long as it comes with an apology. Football sees fit to impose an automatic penalty for racist offences. Is it not time for golf to make an example of offenders, however rare the episode, if it is ever to convince the doubters that it is serious about being a sport for all?
Garcia has apologised to Woods but what about the Afro-Caribbean and Afro-American communities? The offence did not stop at Woods' door. It insulted all those who share his ethnicity and has no place in society, let alone golf.
Garcia is among friends today, playing alongside fellow Spaniard Gonzalo Fernandez-Castano and Luke Donald. He hopes his apology will be enough. "Like I said, I was caught off guard by a funny question. I tried to give a funny answer that came out totally wrong. I want to make sure that everybody knows that I'm very, very sorry. I can't apologise enough."
Now golf must ask itself if an apology is enough.
Join our new commenting forum
Join thought-provoking conversations, follow other Independent readers and see their replies