It would mean the world to me – Brian Harman relishing chance of Ryder Cup debut
Harman won by six shots at Royal Liverpool.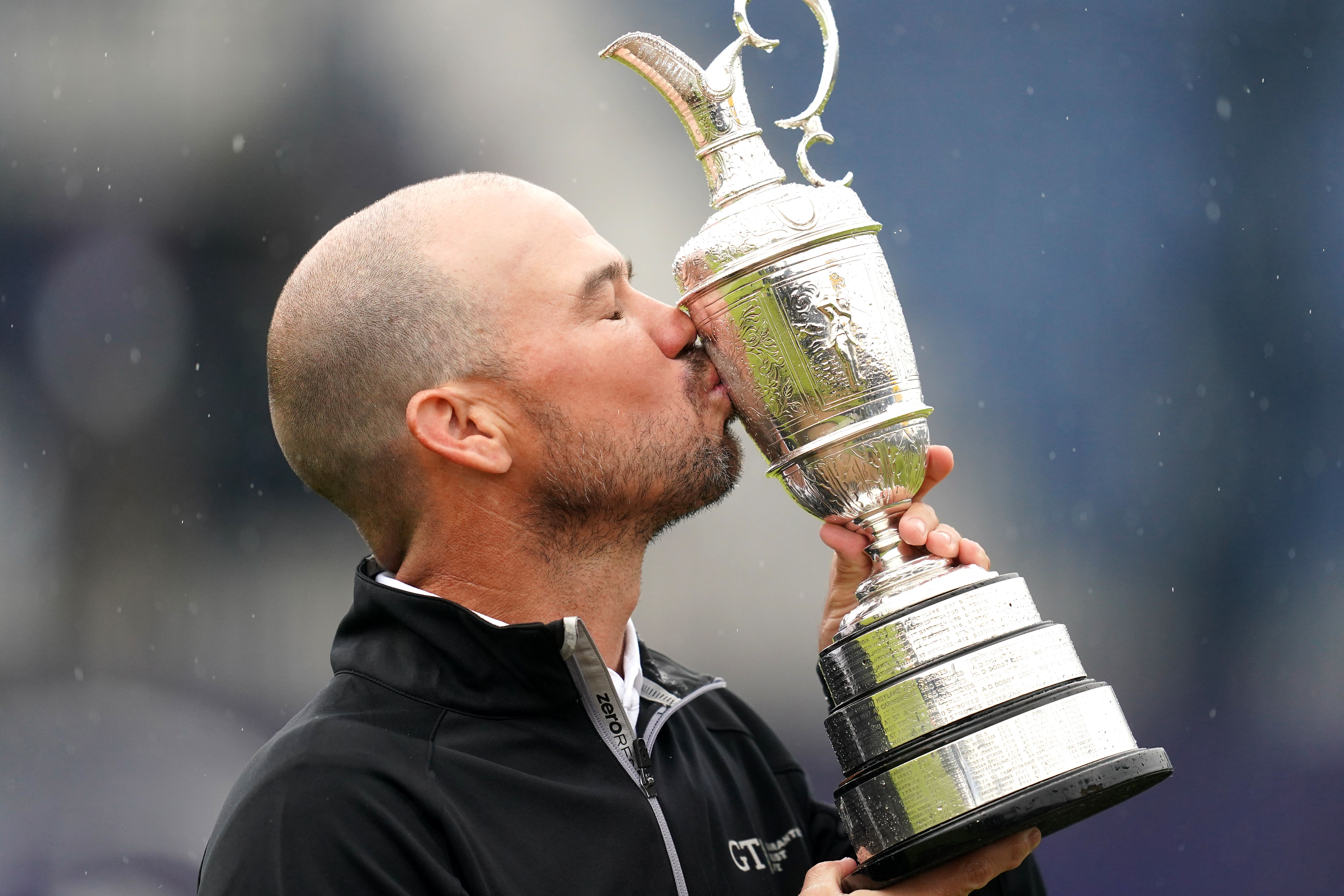 Open champion Brian Harman says making his Ryder Cup debut would "mean the world" to him following his dominant victory at Royal Liverpool.
When he recovers from the after-effects of drinking a celebratory Guinness or two from the Claret Jug, Harman will be able to ponder the welcome prospect of a longed-for debut in the biennial event in Rome.
Harman's six-shot victory lifted him from 20th in the standings into the top six automatic qualifying places and effectively ends the two-time Walker Cup winner's long wait for a Ryder Cup debut.
"I've spent I don't know how many years chasing," Harman said following the second round of 65 which provided the springboard for his first major title.
"It always seems it's right there at the end and I end up in between 13th and 18th on the list and I'm hoping for a pick. It would mean the world to me to play on the Ryder Cup team. I think I would do very well."
Speaking after lifting the Claret Jug, the 36-year-old left-hander added: "I enjoy match play. I've done well in all the match play tournaments I've played in.
"I had a really good junior record and amateur record in match play. I enjoy the head-to-head competition.
"I had a lot of success as a junior golfer. I won the US Junior and then as an amateur I was the number one ranked amateur in the world for a good while, was the youngest American to get picked for the Walker Cup.
"I had success. Like I had the pedigree. Then I got to college and it just kind of sputtered a little bit. I just didn't keep up the progression.
"My pro career has been really good at times and not good at times. Last year felt like I kind of found something a little bit, and yeah, man, it's been great."
Harman's performance at Hoylake means he will not be needing to rely on a wild card to make the trip to Marco Simone Golf and Country Club, although his chances may have been better than imagined given the identity of the US captain.
"He's a really good friend of mine," Zach Johnson said after carding a closing 74 on Sunday.
"We live on St. Simons Island. I've known him for years. Great family, great wife, great kids. The Harmans are dear friends of mine.
"What is transpiring the last couple tournaments he's played in does not surprise me in the least. He is a very formidable competitor, number one.
"Number two, hey, what does Brian Harman do really well? Well, he does everything quite well. He's a very good driver of the golf ball and a very, very, very good putter.
"Then if everything else is good, then it can be pretty lethal. Our games are very similar except for the fact that he stands on the wrong side of the golf ball.
"He hits it a little further. He's gritty. He's got a great ensemble of coaches and a team.
"He's still young enough and competitive enough that I think there's still room for improvement in his game, which is pretty scary because I think he's really, really good."