Nasa Hataoka defies Pebble Beach conditions to seize US Women's Open lead
England's Charley Hull is seven strokes behind heading into the final round.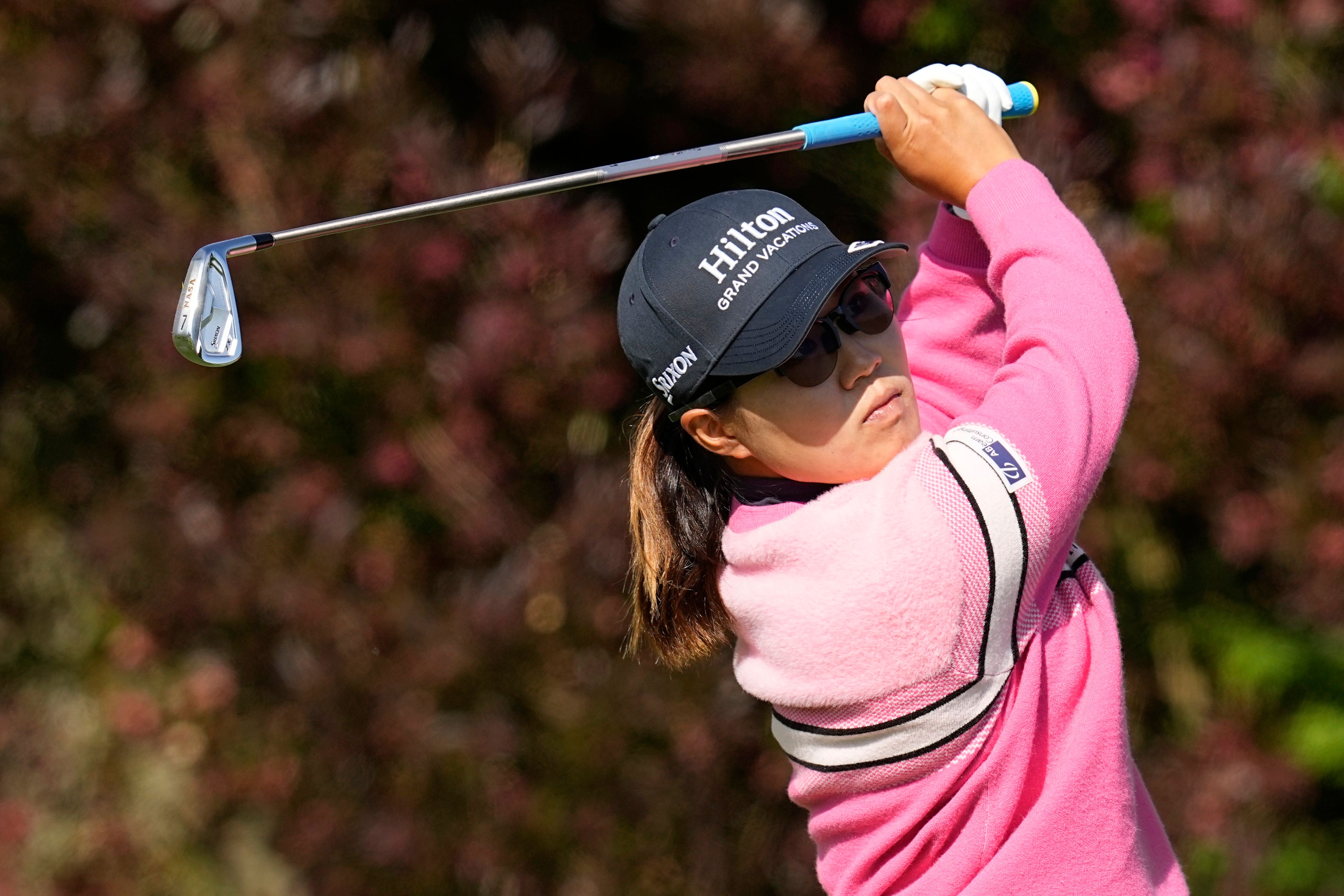 Nasa Hataoka produced a dazzling 66 in tough conditions to seize the third-round lead in the US Women's Open at Pebble Beach as England's Charley Hull kept her faint hopes alive.
The Japanese leader, 24, shot a bogey-free 66 to finish on seven-under-par on a day when nobody else broke 70 and only 11 of the 74-strong field came home under par.
American Allisen Corpuz fell out of a share of the lead with a bogey on the last with overnight leader Bailey Tardy and South Korea's Hyo Joo Kim two shots back, two ahead of Korean duo Jiyai Shin and Hae Ran Ryu – the only other players under par.
Hataoka has lost in play-offs at two majors, including the US Women's Open two years ago.
She said: "Although circumstances may be different, I think some of the elements are still the same as they were versus two years ago.
"In other words, I have to go on all of those 18 holes, discuss with my caddie and work out what's the best for me, and enjoy my day tomorrow."
Two birdies on the front nine had seen Hull move under par, but she dropped two shots coming home before a birdie on the last saw her continue her daily improvement with a round of 71.
She is tied for seventh on level par with American Angel Yin, seven strokes behind Hataoka and one ahead of a group including rookie sensation Rose Zhang – who won on her professional debut earlier this season – and former world number one Minjee Lee from Australia.
Hull said she "played solid all day" and admitted having more to focus on at Pebble Beach than just the golf was helping her game.
She said: "I struggle to concentrate on the golf course sometimes, so taking it all in, looking at the views, is helping a lot. There's such good views… I'm really enjoying it out there.
"I'm really looking forward to tomorrow. On this golf course, anything can happen.
"I like it when it's tough – when the going gets tough, the tough gets going. That's what my dad always used to say to me."
Ireland's Leona Maguire slipped back to two-over-par as she included two double bogeys in a 75, with England's Bronte Law tied for 14th a shot further back after a 72.
Irish amateur Aine Donegan fired a third round 75 after a nine on the eighth derailed three early birdies but remained just inside the top 20 on four over.