Trump golf tournament in Scotland defends event amid trial: 'It's right for the business'
The PGA Seniors Championship is set to be held at Trump International Golf Links in Aberdeenshire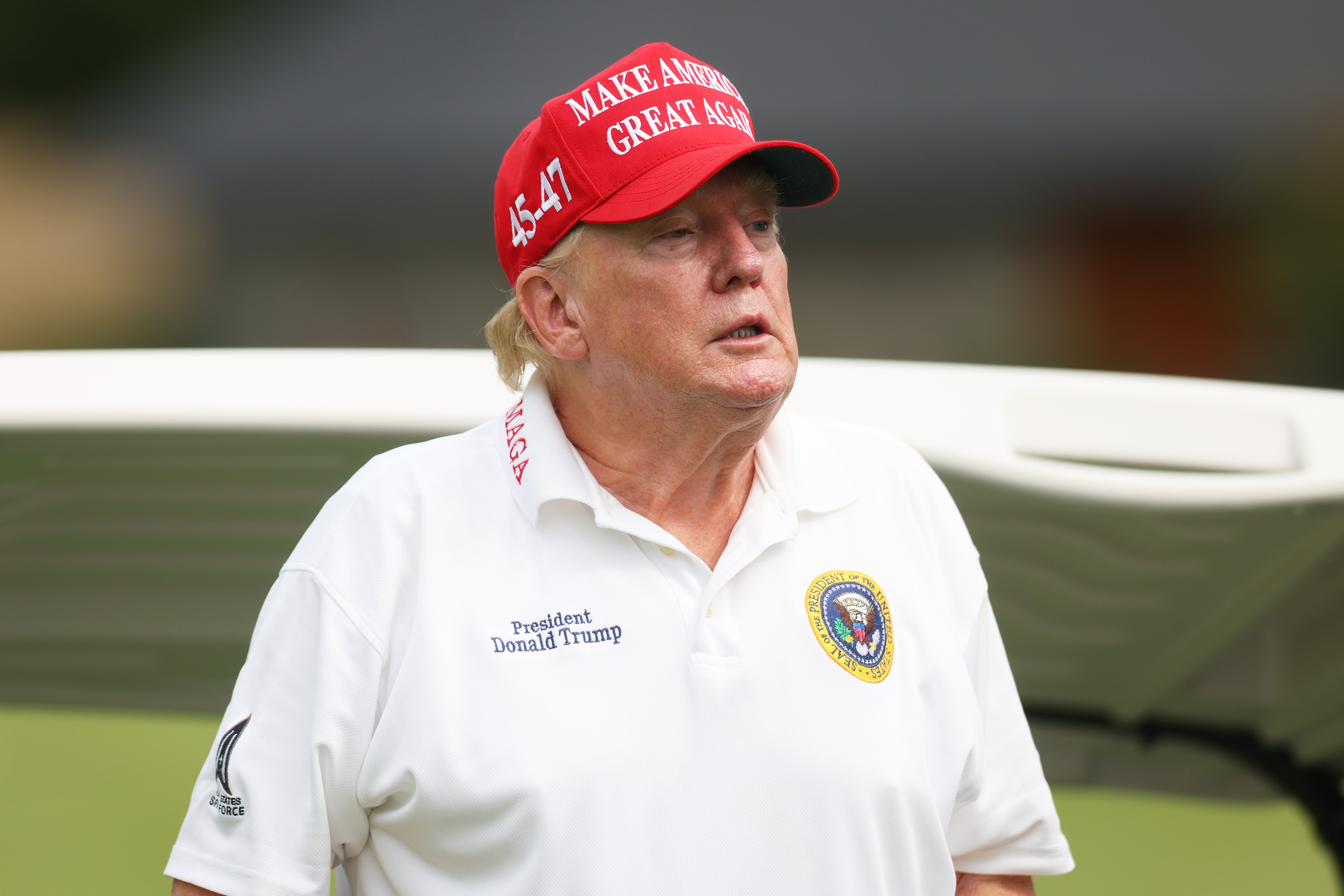 A Donald Trump-owned golf course has insisted that the former President of the United States' legal issues are not a distraction as it prepares to host the PGA Seniors Championship.
Trump last week pleaded not guilty to conspiring to attempt to overturn the 2020 election defeat, and now has 78 charges, three indictments and faces three trials for allegations that also include improper handling of classified documents.
Trump International Golf Links, in Aberdeenshire in Scotland, is set to stage the PGA Seniors Championship from 23 August to 27 August in the highest-profile tournament taken to the course since it opened in 2012.
Turnberry, one of Trump's other golf resorts, has not hosted the Open under the ex-president's ownership.
The R&A, who organise the only British-hosted major, stressed in 2021 that the flagship event will not return to Turnberry until they are "convinced that the focus will be on the championship, the players and the course itself."
The PGA Seniors Championship, for which men over the age of 50 are eligible, is one of the most prestigious events on the Legends Tour, which rebranded from the European Senior Tour in 2020.
Tournament owner and chairman Ryan Howsam claimed that the attention on the ownership of the host venue could lead to greater interest in the Tour.
"With this quality of location, and also whether you do like Trump or don't like Trump, there is a certain amount of publicity that comes with that," Howsam told the BBC. "And I'm a bit of a believer that that level of publicity can only help this tour move to where I believe it should be.
"I think the tournament will speak for itself.
"I can understand why the R&A might be concerned or make decisions like that because they have to operate in a slightly different way.
"But at the end of the day we're a commercial organisation doing things we feel is right for the business. Whether you like Trump or don't like Trump, his courses are absolutely top-drawer."
Sarah Malone, executive vice-president of Trump International Scotland, said it was "business as usual" for her organisation: "We have always lived with politics, prejudice, and media coverage. That is part and parcel of who we are. Trump is a great leader, he is also a formidable opponent.
"He has overcome seemingly impossible odds and we are confident he will do that again."
Join our commenting forum
Join thought-provoking conversations, follow other Independent readers and see their replies