Donald Trump's golf course in Ireland just got permission to build a 38,000-tonne wall
Local environmental groups had raised numerous objections to the plan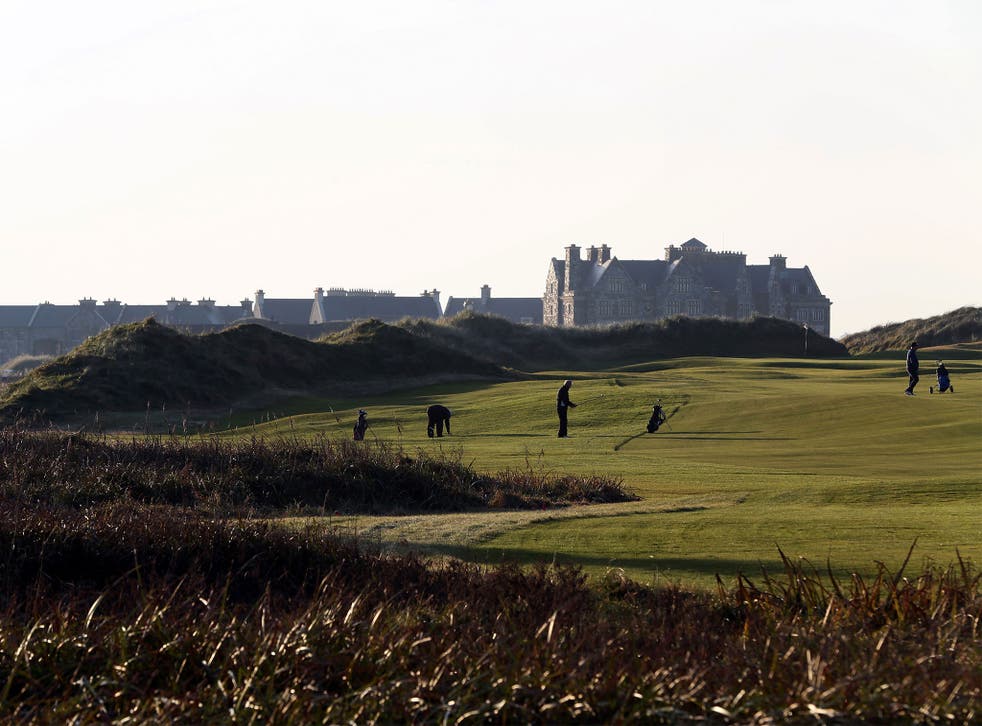 Local authorities in Ireland on Thursday gave the green light for a company owned by American President Donald Trump to build a 38,000-tonne sea wall at its golf course in the west of Ireland that environmental groups warn could damage protected wildlife habitats.
The Trump International Golf Links Doonbeg, owned by the Trump Organisation, received permission from Clare County Council for two sea barriers of 630 metres and 260 metres in length that would protect sand dunes that were being eroded - thus damaging the course, according to their submission.
Clare Council said in a statement: "Clare County Council has today issued a decision to grant permission for the development of coastal erosion management works at, and adjacent to, Carrowmore Dunes, White Strand, Doughmore Bay and Trump International Golf Links and Hotel, Doonbeg, County Clare.
"As per the provisions of the planning acts, any decision made may be subject to a First or Third Party appeal to An Bord Pleanála within four weeks of the decision date."
Local environmental groups had raised numerous objections to the plan, resulting in a first effort from the Trump Organisation being scaled withdrawn and scaled down.
And protests groups have pledged to fight the wall, including the Irish National Trust (An Taisce), Friends of the Irish Environment and West Coast Surf Club.
Ian Lumley of An Taisce said: "The scientific consensus is that sea walls are not compatible with sand-dune conservation... the golf-course design simply has to change."
The Green Party also expressed disappointment at the decision, with party leader Eamon Ryan saying it would likely appeal.
"This was always about protecting the dune ecosystem and the ecology of this most sensitive coastline site.
"Building a barrier in the middle of the beach is going to change the whole way the dune system works.
Trump: Wall between US and Mexico will be fencing
"This should have been about trying to get the golf course to evolve to the changing dune system and not destroying what is a natural process.
"We very much understand that there are a lot of local jobs involved from the golf course but we believe that they could be protected by working with nature rather than trying to control the natural system."
The golf club said that not building the wall would result in a loss of jobs and perhaps the closure of the resort, with a "permanent and profound negative economic impact upon Doonbeg, its hinterland and the wider context of Clare."
Eric Trump, son of the president, said earlier this year: "Everyone wants to see the golf course at Doonbeg remain incredibly vibrant, because no one wants to see the sea wash it away – because without a golf course you don't have a hotel."
He also claimed the local community was "100 per cent behind the efforts" to build the barrier.
Join our new commenting forum
Join thought-provoking conversations, follow other Independent readers and see their replies