Francesco Molinari 'won't be mad' if best friend Tommy Fleetwood pips him to Race to Dubai title
The Italian can secure the European Tour's season-long prize with a top-5 finish in Dubai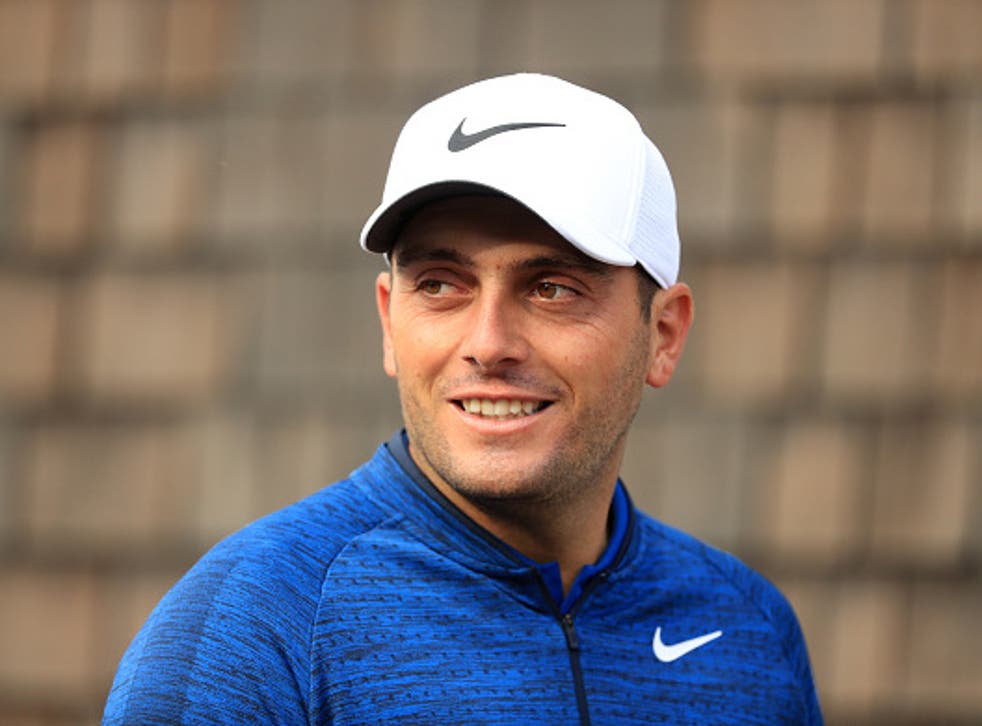 Francesco Molinari's Hollywood tale with Tommy Fleetwood will take a higher-stakes turn this week as the pair battle it out to claim the European Tour's Race to Dubai title.
In a record-breaking season, Molinari won the BMW Championship at Wentworth and his first PGA Tour title at the Quicken Loans National, before holding off Tiger Woods at Carnoustie to clinch the Claret Jug and become Italy's maiden major champion. Then his and Fleetwood's heroics at the Ryder Cup followed, seeing Molinari become the first European player in history to go 5-0 at the Ryder Cup.
But now he will have to fend away the feathered hair of Fleetwood at this week's European Tour season-ending DP World Tour Championship in Dubai where the pair will rekindle their remarkable relationship on on the course, having been partnered for the opening round of the tournament.
Ryder Cup 2018 - Best pictures

Show all 27
A top-5 finish would guarantee Molinari of the grand prize regardless of Fleetwood's finish, but there will little in the way of competitive animosity between the best friends.
"I know we're going to sound really cheesy, but if I don't win I'd rather see him win than anyone else," Molinari said. "We really are good friends and to think that he comes here still with a chance to win two in a row, it's incredible, really.
"For me it's been a great season and however it goes this week, I'm still going to have lots of great memories from all of what I've done this year, and probably the best memory is what we've done together with him in France.
"I can't really be mad at him, even if he wins.
"I would never have guessed I would be in this position if you had told me in April or May, but it's been an incredible summer topped by an unbelievable Ryder Cup. Hopefully I will be able to close it out but it's not going to be easy and I am not making any assumptions.
"It would mean a lot. I think it doesn't matter how much you achieve in the game. Obviously, you will still be wanting to achieve more, first of all. Second, it would mean a lot because it's a season, year race, which makes it a lot harder to win.
"You can have the best week of your life and win one tournament, but to win a competition that lasts throughout the season, with the amount of talent there is right now on the European Tour, is something really hard to do but also still hard to figure out for me how I'm here in this position."
Molinari will return to Italy after the tournament where he will be awarded the Collare d'oro al merito sportivo by the Italian National Olympic Committee – the country's greatest sporting honour.
"It's definitely going to be a special moment," Molinari said. "I think so far it's only been given to Olympic gold medallists or world champions. It shows how well my win at the Open was received and hopefully it's another step towards golf being more popular in Italy.
"I've seen my family in London but I haven't been back to Italy [since winning the Open]. There are a few people that I'd like to share the Claret Jug with, probably a lot less people than the requests I get so I'll have to manage that, but it's going to be fun."
"Since May it's all been going very fast and very quickly and so many things happening one after the other, that I haven't had time really to sit down and think through what's happened in the last few months."
Join our new commenting forum
Join thought-provoking conversations, follow other Independent readers and see their replies