The changing face of golf sponsorship highlighted by all four major winners not having equipment deals
Mixing and matching is on the rise as mid-tier golfers struggle for sponsorship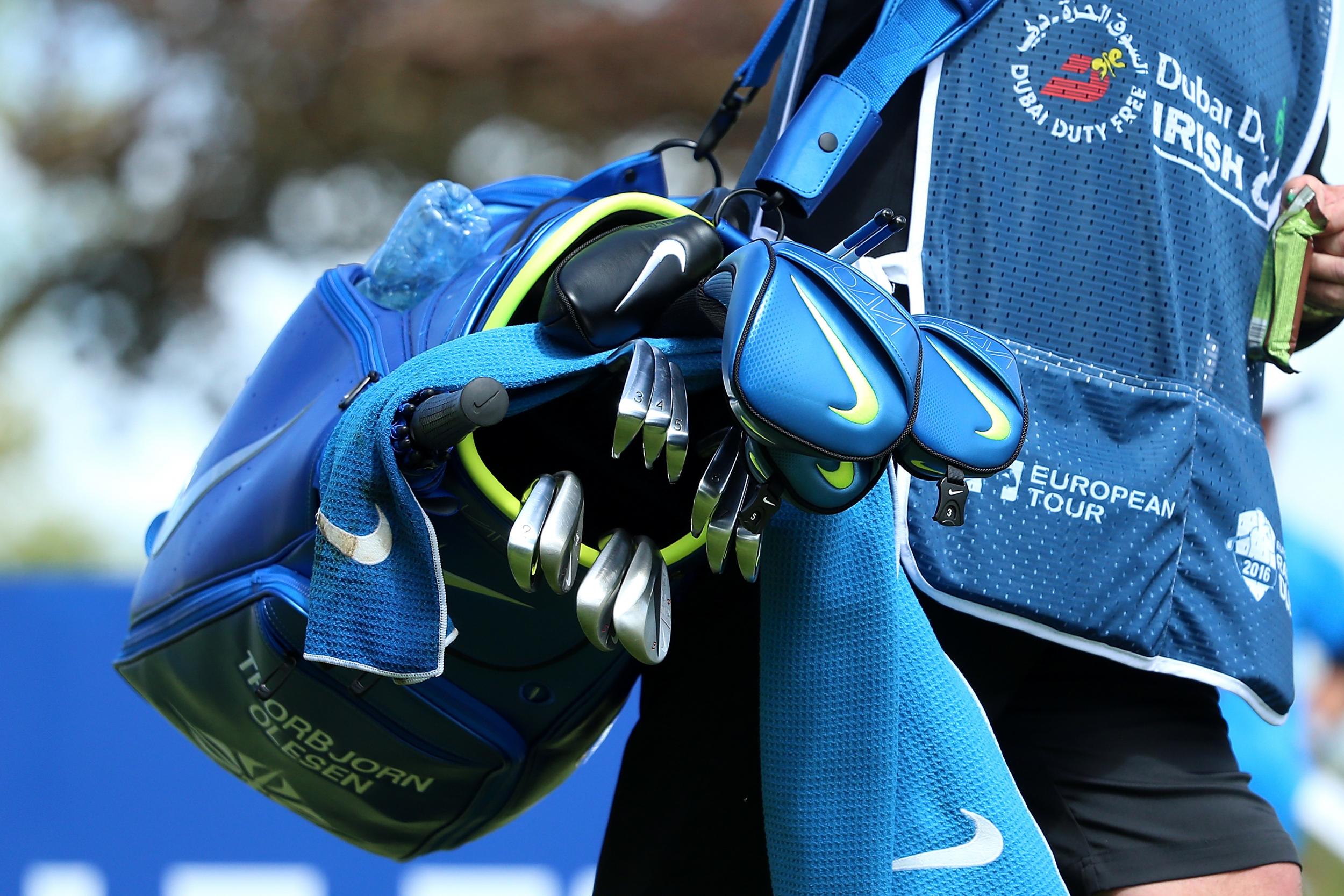 All four major golf championships this year were won by players without equipment contracts, an unusual situation but one that reflects an era when club and ball manufacturers increasingly focus on signing only the biggest names in the sport.
Nike's exit from the golf equipment business two years ago set off a 'free-for-all' that ushered in an era of free agency that is still shaking itself out, according to one insider.
Keith Sbarbaro, senior vice-president of tour operations for TaylorMade, said equipment companies did not have unlimited budgets to sign everyone they wanted.
Tiger Woods, Rory McIlroy, Brooks Koepka and Francesco Molinari were among players contracted to use Nike equipment when the company decided to leave the golf stage.
Woods and McIlroy subsequently became contracted TaylorMade players, but Koepka and Molinari did not.
Without the benefit of a crystal ball, TaylorMade had no way of knowing that Koepka (U.S. Open and PGA Championship) and Molinari (British Open) would carry off three majors in 2018.
Even if they had known, they would not necessarily have had the budget to add them to a crowded stable that includes Dustin Johnson, Justin Rose, Jon Rahm and Jason Day.
Molinari remains uncontracted, a free agent even though he used 12 TaylorMade clubs, along with a Bettinardi putter and a Titleist ball for his Carnoustie triumph.
Koepka, meanwhile, used clubs of four different manufacturers in his 2018 major championship wins, including TaylorMade's M3 driver and Mizuno irons. Mixing and matching has certainly not hurt his game.
Patrick Reed, who left Nike in 2013, also used a variety of clubs to win the Masters in April, a Ping driver and mainly Callaway irons.
---
FREE AGENTS
"You had all four major winners being free agents. I don't think you'll see that again," Sbarbaro told Reuters.
"They are high ranked players. They are not going to have small deals. They got great deals with Nike and they're not bothered trying to find a bit of club money."
Sbarbaro said Nike's exit set off a mad scramble from rival club makers to sign the most marketable players.
The superstars were wooed by multiple manufacturers, the others not so much.
"When Nike exited it was a free for all. Most (people) didn't see it coming," Sbarbaro said.
"It opened up for all these Nike guys to play whatever they wanted.
"Rory's parents' house looked like a golf warehouse. Tiger's house too."
When the dust settled TaylorMade had the two biggest names in the game, with McIlroy's deal worth a reported $100 million over 10 years.
"We've got Rory, Tiger (etc). You would love to have every player in the top 10. We just can't have them all. Us golf companies don't have endless pockets."
---
MIDDLE TIER
Sbarbaro said the days were gone when so-called journeymen enjoyed lucrative equipment contracts.
"The middle tier is getting hurt a bit," he said.
"It's got even more separated. The big guys are more important than ever. There's more value at the top."
He said a prominent social media presence is important, an area where McIlroy excels with 3.17 million Twitter followers.
"His social media side. we didn't have anyone like him, Rory. He touches so many people."
But good old-fashioned television remains the biggest factor in determining a player's worth.
Ryder Cup teams: Europe vs USA
Show all 24
"Our top four players get over 90 percent of our TV time," Sbarbaro added. "What percentage is Tiger getting on his own?
"Back in the day Tiger (before signing for TaylorMade) was getting more TV time on his own than our whole staff.
"The beauty of it is when Tiger is on TV tha's when most people are watching."
Reuters
Join our commenting forum
Join thought-provoking conversations, follow other Independent readers and see their replies