Golf has 'an exceptionally long way to go' to improve diversity
Nicola Bennett is an ambassador for the Golf Foundation, helping to drive grassroots campaigns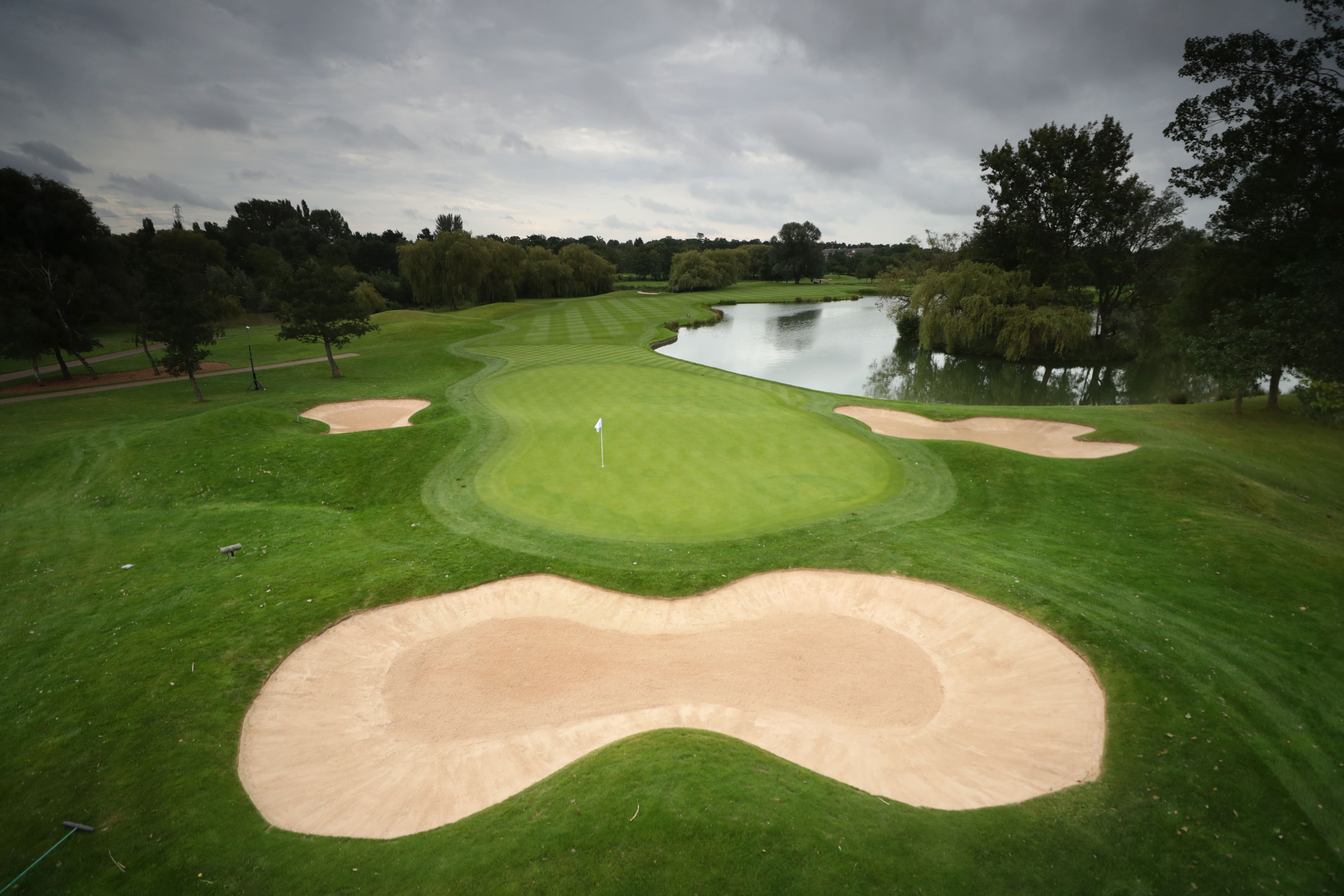 Golf still has "an exceptionally long way to go" as it continues to push towards increasing levels of diversity and inclusion throughout the sport, according to LET Access Series player Nicola Bennett.
London-born Bennett, whose family have Caribbean heritage, is an ambassador for the Golf Foundation, helping to drive grassroots campaigns.
Bennett was introduced to the game at the age of 10 when her father – himself inspired by Tiger Woods – took her and her sister down to the local driving range in Stanmore and told them to try to "whack" a bucket of balls.
Within a couple of years Bennett had been selected to England training and by the time she was 13, her handicap was six.
As well as the aim of qualifying on to the Ladies European Tour, 28-year-old Bennett continues to support efforts to bring through the next generation who might not otherwise get an opportunity to try out the sport.
"The Gold Foundation is already doing magnificent things," said Bennett, who runs coaching programmes at Bush Hill Park Golf Club in north London.
"They have got over 200,000 children into golf, 15 per cent of them have been children with disabilities, 45 per cent have been girls – which is huge in a mainly male dominated sport – and 18 per cent has been more people from diverse ethnic minority backgrounds.
"I would say there is still an exceptionally long way to go. However, I feel like it has definitely got a lot better over the last couple of years because of movements which have forced changes to be made by organisations.
"I think it is just about being open minded, thinking 'outside of the box' in terms of getting a certain type of audience, a more diverse audience, within the golfing community."
Bennett told the PA news agency: "When you turn on television coverage or if you go to a golfing event, predominantly, you do see older-aged white people. I think that boils down to exposure as well.
"Even looking at commercial TV nowadays, adverts like for buying a car, you are seeing families from different ethnic minorities showcased and people are thinking 'Oh, that might be for me'.
"Having deliberate exposure is going to help get more people into the game."
There is also a socio-economic aspect to consider, given how expensive it can be to take up the sport in the first place.
"It is definitely still seen as for the elite, 100 per cent," Bennett said. "Golf is such an expensive sport to immerse yourself in.
"I go into local schools in north London on a weekly basis and I deliver these sessions to kids that would never have the opportunity to play the sport and it is completely free of charge.
"The Golf Foundation has even sponsored for them to come up to the golf club, paid for their coaches and hosted festivals.
"It is so effective and it really is life changing. We need more initiatives like that."
Bennett completed the 'Speak and Grow' residential course in London last week with Bespoke Elite Speaker Training, which was founded by former Northern Ireland football international Paul McVeigh and ex-England rugby union player Leon Lloyd.
People from a range of backgrounds such as the military, the media and industry as well as sport, including Wales rugby great Jonathan Davies, shared their own keynote speaker experiences as delegates were taken out of their comfort zone – with one of the sessions offering a dip into an ice bath.
Bennett said: "It was very educational and provided a far bigger breakdown of how you are going to achieve things and steps that you have got to take."
Join our commenting forum
Join thought-provoking conversations, follow other Independent readers and see their replies