Ian Poulter believes changes need to be made for golf's merger to succeed
The tours have pledged to establish a "fair and objective process" for LIV players to re-apply for membership.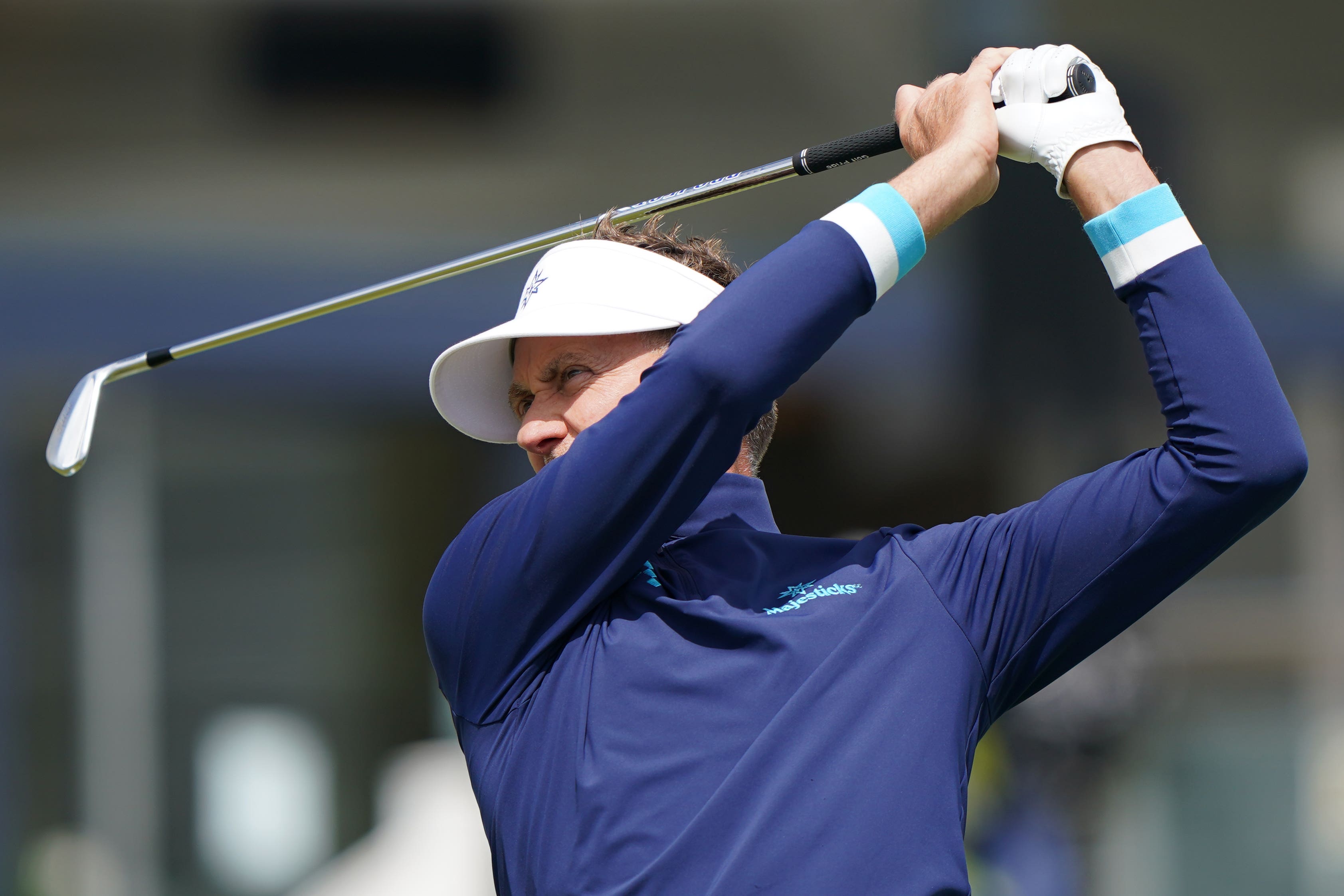 Ian Poulter believes changes need to be made at the top of golf's established tours for the proposed peace deal between the game's rival factions to work.
World number two Jon Rahm admitted players felt a "bit of betrayal" following the shock announcement that the PGA Tour and DP World Tour plan to merge their commercial operations with Saudi Arabia's Public Investment Fund (PIF), which bankrolls the breakaway LIV Golf League.
PGA Tour commissioner Jay Monahan conceded he would be labelled a hypocrite for negotiating the framework agreement and was accused of becoming a "Saudi shill" by a group representing families of those killed in the 9/11 terrorist attacks.
Monahan faced calls to resign at a heated players meeting immediately after the deal was announced and is currently recuperating from a "medical situation" which means he will not testify before a Senate committee looking into the deal next week.
DP World Tour chief executive Keith Pelley is also facing questions after it was revealed in court documents filed in Florida that the PGA Tour regarded the European Tour Group as a "borderline distressed asset" during analysis intended to aid a merger between the parties last year.
The tours have pledged to establish a "fair and objective process" for LIV players to re-apply for membership, although resentment over fines and suspensions for playing LIV events without permission remain a bone of contention.
Speaking ahead of this week's LIV event in Hemel Hempstead, Poulter was therefore asked if it would be easier to start afresh if changes were made.
"It would definitely help," the former Ryder Cup star said.
"I'm not going to say what those changes have to be, but shall we say there needs to be changes? People need to be accountable for their actions."
Majesticks team-mate Lee Westwood believes the emergence of LIV has led to more "transparency" in the game and that opinions may be changing as new information comes to light.
"I just think people are better informed now, there's more transparency in what goes on in all of the golfing organisations," Westwood said.
"It's not so much vindication, it's just that people know the true facts now.
"I didn't really want to get involved. I'm just a golfer at the end of the day, the politics of it all and the way tours are run is kind of above my pay grade, but it is nice to see it down in black and white what's been going on."
Asked if he felt tempted to say 'I told to you so' to those who spoke out against LIV when it launched, Westwood added: "No, not really.
"I think we're happy within the position and the choices we've made and then it's up to everybody else to form an opinion on it. Now it's an informed opinion.
"There's a lot of people now looking like hypocrites. You've seen what people are saying in the press and now they're backtracking. He (Monahan) has even admitted himself he's going to look hypocritical.
"We don't even have to say it any more. We knew it at the time about sponsors on the PGA Tour.
"He sat in front of the RBC sign when they [RBC] did the deal for Aramco to go public and make all that money from Saudi Arabia and the next minute he's mentioning 9/11 families and stuff like that. It's really uncomfortable to watch now."