Justin Rose recalls 'magical' US Open triumph 10 years on
Rose won his first, and so far only, major title at Merion a decade ago.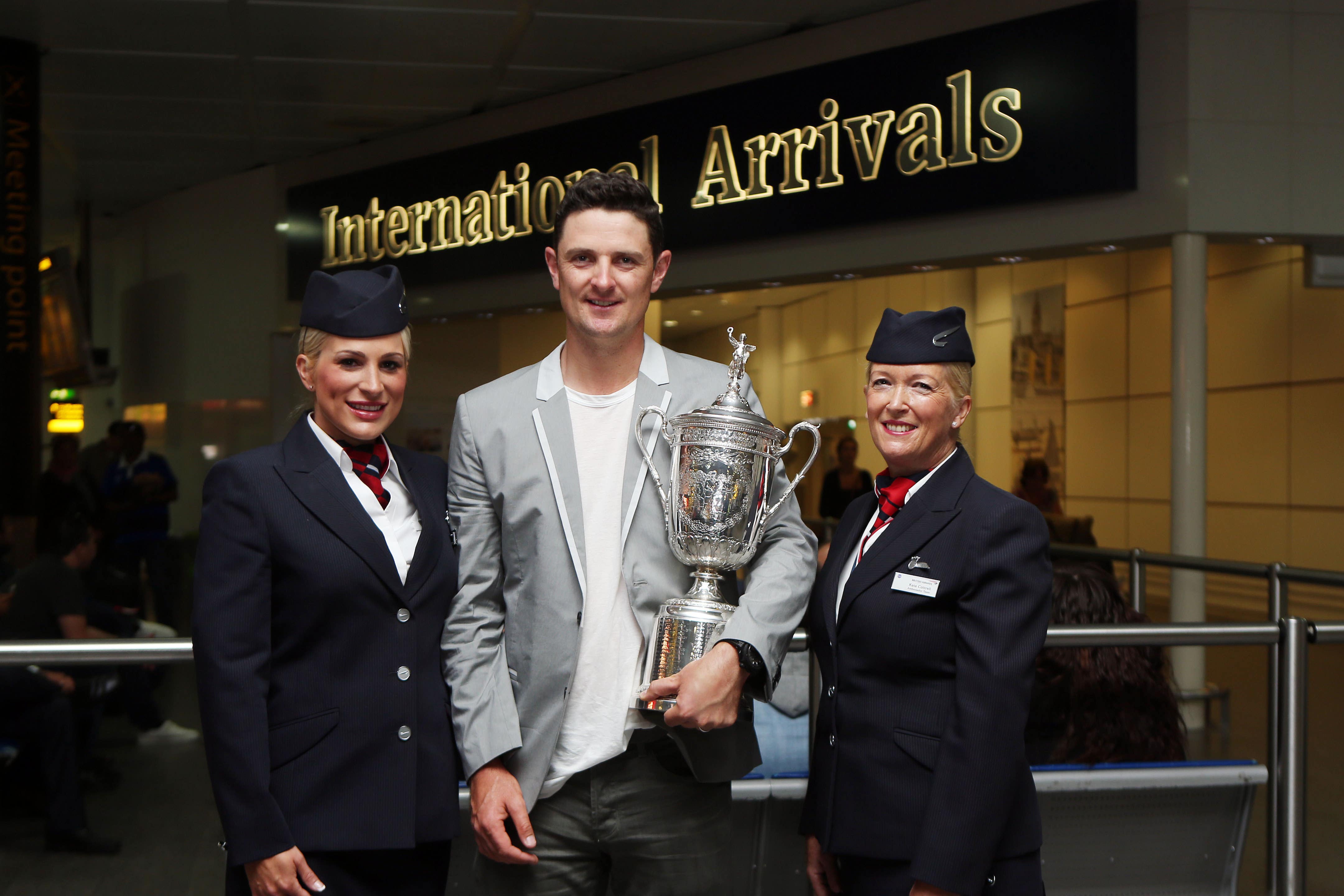 A decade may have passed since Justin Rose won the US Open, but unsurprisingly memories of his momentous achievement at Merion quickly come flooding back.
"It turned into a magical week and there were so many factors in play," Rose told the PA news agency in an exclusive interview.
"It was one of the first majors that I really identified as a huge opportunity and I really went out of my way to prepare for, really did things a little bit differently that week.
"There was some great preparation mixed in with kind of a mystical side of it being Father's Day, me feeling like my dad was watching down and being very much a motivating factor for me that week."
Yet it was a week which could easily have turned out so differently.
The preparation Rose alluded to was three full days spent at Merion the week before the championship, only for the conditions to change significantly following a downpour caused by the remnants of tropical storm Andrea.
With torrential rain continuing to fall on the East Course, plans were even put in place to use two holes on the West Course, while Ian Poulter offered an illuminating response when asked whose game would be suited to the test.
"Someone who can use flippers and snorkel the best," Poulter replied.
"That was fortuitous that the bad weather came in and I wasn't around for it, but in some ways it made me doubt my preparation because I'd seen Merion in a certain way," Rose recalled.
"The course was playing fantastically and it was a US Open so you build your game plan in a way to think, 'How can I get round this course without making mistakes and shoot even par?'
"Then all the rain came down and softened up the course and all the Golf Channel pundits are saying it was going to be a bloodbath, birdies everywhere and double digits under par was going to win.
"I was like, 'Oh well, that was a bit of a waste of time then,' but it was too late to change my game plan so I stuck with it and, lo and behold, one over par won the golf tournament."
That winning total belonged to Rose following a dramatic final round played out alongside Luke Donald, the English duo starting the day two shots behind Phil Mickelson, who was celebrating his 43rd birthday.
Mickelson double-bogeyed the third and fifth to limp to the turn in 39 before holing out for an eagle on the short par-four 10th, only for Rose to immediately respond with birdies on the 12th and 13th to reclaim the lead.
Two bogeys in three holes from both players left Rose one ahead on the 18th tee, from where he hit a perfect drive to within a few yards of the plaque which commemorates Ben Hogan's one-iron to the 72nd hole of the 1950 US Open, which helped get the American into a play-off the following day which he went on to win.
"I hit probably the best shot of my life at the right time which ultimately ended up missing the green, which shows you how hard that shot is in there," Rose laughed.
"I left myself in the perfect spot really to make an easy four which I hoped was going to be good enough."
After tapping in for par, Rose raised his fingers to the sky in tribute to his father Ken, a massive influence on his career who died from leukaemia in 2002.
"Being a father myself by that point in my life, it was very special," he said.
"My coach at the time, Sean Foley, sent me a really great message the morning of the final round making it clear what a good day would look like.
"It wasn't necessarily based upon the result, it was more about going out there and carrying myself in a way that would make not just my dad proud, but my kids, being a role model for them and showing them how to carry yourself in pressure situations.
"Obviously I had to wait for the final groups to finish, so there was some nail biting going on because I felt like I had done enough and you can almost taste victory at that point.
"I would have hoped it would have been the catalyst to go on and win some more majors, but that obviously isn't the case yet.
"Having that monkey off the back was a huge relief at that point in my career. It came before there were any questions on being the best player not to have won a major – it was nice to take care of business and I hoped the freedom of that would have kicked me on to win more.
"I've had a few opportunities and that's where majors are hard to win because yes, you have to play great golf, but you also need that little moment of brilliance or luck right at the end that gets the job done."