The Independent's journalism is supported by our readers. When you purchase through links on our site, we may earn commission.
Lee Westwood aims for stars at the Open before move to Jupiter
Briton is moving his family to Florida but hopes his play is out of this world at the Open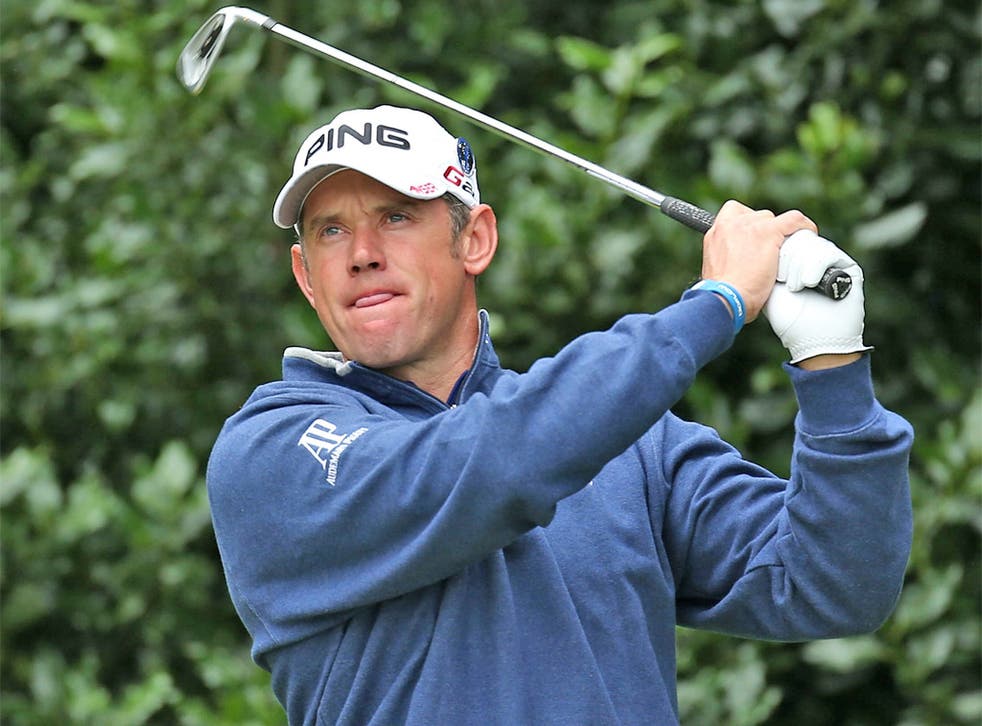 Perhaps it is the thought of five weeks in Florida that leavened Lee Westwood's mood, or maybe the imminent repositioning of the jet stream. Or it could be that he really fancies his chances at a Lytham track which appears ideally suited to his precision game. Whatever is behind the upswing in outlook, the contrast to last year's brittle effort during the preamble in Kent is heartening, and, dare we say it, portentous.
Three days after an uncommunicative session in the Royal St George's media tent, Westwood was on his way home after missing the cut. Here he was cracking jokes about Olympian security deficits. "I'm going to miss the mayhem and be out of the country, so I won't be available for security duties." Westwood's dry treatment of the news agenda is not new, but his relaxed demeanour is a welcome step in the week of the Open Championship and in the context of a career that has yet to yield the major title his talent merits.
Westwood is committed to a change in his domestic circumstances that may have already improved his chances. He moves his family to Jupiter, Florida, after Christmas. The five-year plan will see the kids through an important stage in their schooling, trim the air miles considerably between tournaments and give ground to a wife who had exhausted the charms of Worksop in winter.
The shift in the golfing schedule to America immediately after the Open provides a five-week window to immerse the family in his new environs. Before that, four days at Royal Lytham beckon that could also have a profound influence on his life. "The preparations have gone well. I have had a week off, played quite a bit of golf and did some practice. My game is in good shape.
"I played the golf course last week, which was a genius move because it was nice weather and there was hardly anybody out there. It was one of the best Open Championship practices I've ever had. There are penalties for missing fairways, but the fairways and greens are immaculate. Hopefully it dries out a bit. But this is an English Open; you can't hope for too much. It's going to be a tough test, as Lytham is, one of the toughest I've played in an Open Championship, I think."
In this run of major tournaments of 15 different winners, Westwood has been a consistent leaderboard presence, posting a record-equalling seven top-three finishes. In three of those he might easily have won, finishing one behind Tiger Woods in the US Open at Torrey Pines in 2008, three-putting the last at Turnberry in 2009 to finish a stroke behind Stewart Cink and suffering an ambush by Phil Mickelson at the Masters the following year.
He was a contender again at the US Open in San Francisco last month until his ball lodged in a tree at the sixth during the final round. One of these days you have to think that the luck will be with him. "I think my game suits most places. That's why I contend most weeks in major championships recently. They're the ultimate test, that's why everyone puts them on such a pedestal. And in those ultimate tests, every aspect of your game has got to be strong.
"I've contended most weeks and given myself a chance, so I don't see any reason why this week should be any different. I know my game is good enough to win when I play well enough, play with everything together. So that's what I try to do. After that, it's out of your hands."
Join our new commenting forum
Join thought-provoking conversations, follow other Independent readers and see their replies