Lee Westwood rubs salt in Tom Watson's wounds with comments on Ryder Cup captaincy
Westwood was talking ahead of the Turkish Airlines Open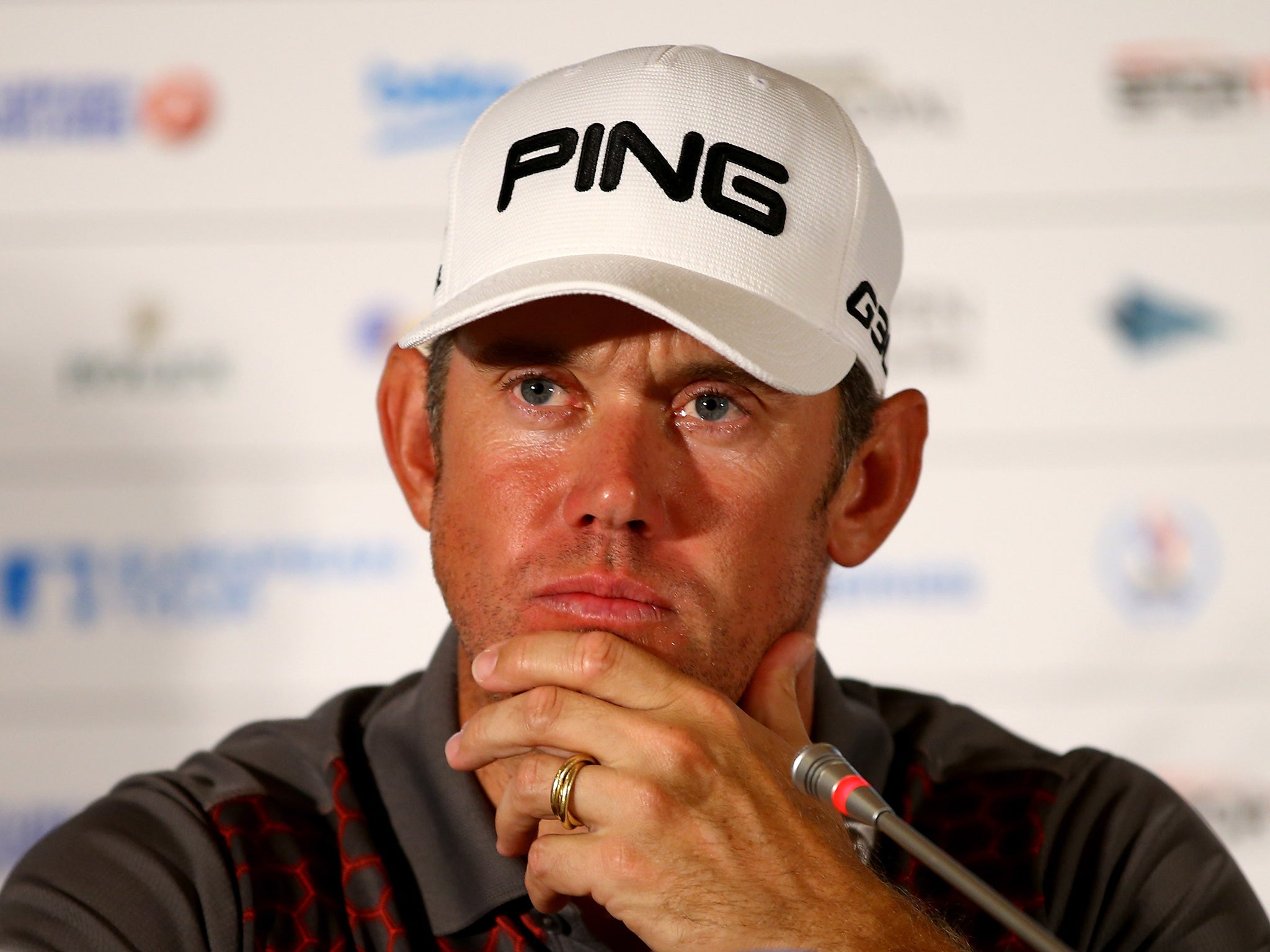 Turkey's announcement that it has withdrawn its bid to host the 2022 Ryder Cup prompted further dissection, on the eve of the £4.5m Turkish Airlines Open, of those biennial turkeys of that matchplay battle – the USA team.
It has become so embarrassing for the Americans, having lost eight of the last 10 Ryder Cups, that even their tormentors are now offering advice on how to beat Europe. Losing US captain Tom Watson will not relish reading between the lines of what Lee Westwood said. "Captains don't really have a massive influence on winning a Ryder Cup but they can certainly have a massive influence on losing it and getting stuff wrong," he said.
Such is the desperation of the Americans to reverse their losing streak that they have formed an 11-man task force to make sure they get the right man for 2016. It will include former captains plus Tiger Woods and Phil Mickelson, but Paul Azinger, the only winning captain this century, has declined to take part. So it will come as a welcome bonus across the Pond to receive some help by proxy from Florida resident Westwood. Listen up, USA; leave the room now, Mr Watson.
"There are three obvious candidates. Fred Couples would be the first," Westwood said. "He's had experience at the Presidents Cup, which he's been successful at. They are all going to know him fairly well and Freddie is pretty easy to get along with and play for I would imagine. Paul Azinger – because he's the last one to have won [in 2008]. Then I figured Steve Stricker. Solid guy that everyone respects and I'm sure would rally for.
"It's a massive pat on the back for the Europeans that the Americans need a task force to pull all their ideas together."
Having given his two dollars' worth on what America can do next, Westwood took the Fifth Amendment when asked what Watson did wrong. "It's difficult to tell from somebody that's not in the team room. But all I can look at is afterwards, the fallout," he said. "There didn't look to be that much harmony with the US team room so that's obviously a vital component when you are trying to win a team event."
Colin Montgomerie, starting his 600th tournament today, said he never thought he would see the day when the Americans had to revert to an emergency task force. "People were surprised by the choice of Tom Watson. I thought it was a good choice," he said. "And now, do they go outside the box again or go back to Paul Azinger or the likes of David Toms, Steve Stricker and Freddie Couples?"
Victor Dubuisson sets off to defend his title on Montgomerie's Maxx Royal course in a field that includes Martin Kaymer, Luke Donald and Henrik Stenson. But only Sergio Garcia, Jamie Donaldson or Marcel Siem can stop Rory McIlroy from winning the Race to Dubai money list next week. One of his rivals has to win both tournaments to even stand a chance. While they are toiling in Turkey, the World No 1 is chilling in Dubai and awaiting their arrival.
Turkey's Ryder Cup ambitions, meanwhile, are not over. They plan to build a purpose-built links style course in Belek to accommodate 40,000 spectators and bid for 2026.
Join our commenting forum
Join thought-provoking conversations, follow other Independent readers and see their replies