Pablo Larrazabal relishes pressure of playing with Ryder Cup captain Luke Donald
Two wins in the space of three events have lifted Larrazabal to 10th in the European points list.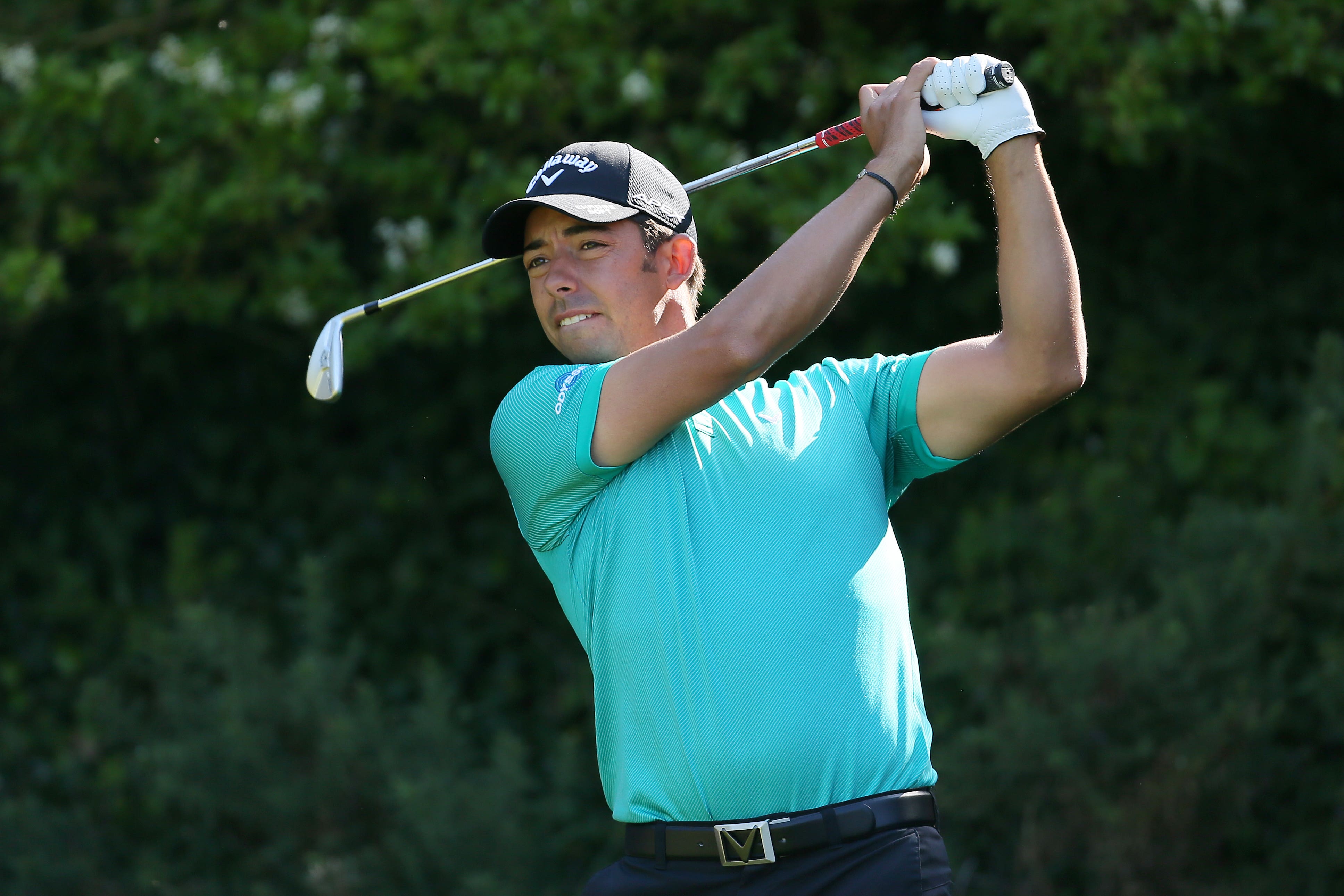 Pablo Larrazabal insisted the Ryder Cup was not the cause of his current lack of sleep, but was relishing the pressure of playing alongside Europe captain Luke Donald in Munich.
Two wins in the space of three events have lifted Larrazabal to 10th in the European points list, with 10 events remaining in qualifying for this year's contest in Rome.
And with six wild cards at his disposal, Donald has taken the opportunity to partner Larrazabal and Germany's Marcel Siem in the first two rounds of the BMW International, an event Larrazabal has won twice before.
"I go week by week," Larrazabal said after making the long journey from Los Angeles – where he missed the cut in the US Open – to Munich.
"I'm not looking forward to anything, I'm looking forward to the work I'm doing today to prepare for the tournament.
"I know what I've done in the last five weeks. I know, for example, Luke Donald is having an eye on me. I know he is going to choose to play with me but I've had that pressure all my career.
"I like the pressure, I adjust to the pressure and whatever way it goes, it will go. Ryder Cup doesn't take a minute of my sleep, probably jet-lag does at the moment.
"It's in my mind because you guys (the media) remind me every now and then. But the Ryder Cup is a result of the work you do day after day.
"If I was nervous in Korea and Holland the last few holes, I cannot imagine how much pressure I would have in a Ryder Cup, but the Ryder Cup is at the end of September and we are in June. So many things can happen in three months.
"I checked off all my dreams and Ryder Cup has never been my dream because I saw it very far away. I saw all my idols playing Ryder Cup, but I'm not an idol of myself.
"If it happens, it happens, but if not I will pulling for Team Europe anyway. I'm a Ryder Cup fan, it's one of the tournaments that I watch from the first tee shot to the last.
"I watch all the Ryder Cups on TV, the one in Valderrama I watched on site when I was 14 years old."
Jon Rahm, Rory McIlroy, Viktor Hovland, Tyrrell Hatton and Matt Fitzpatrick currently occupy five of the automatic qualifying places, with Germany's Yannik Paul the surprise name rounding out the top six.
Paul's place is under threat from the likes of Victor Perez, Adrian Meronk, Adrian Otaegui, Jorge Campillo and Larrazabal, all of whom would be making their debuts in the biennial contest.
"I think from the side of trying to fulfil the team and fill those last few spots, we're looking for some rookies who are really keen to be a part of it," Donald said.
"There have been some great stories and great victories from those guys too, so I'm really happy with where we are.
"I said from the beginning that I'm looking to see the excitement and commitment from these guys to be a part of that. I'm very excited with how it's going, how these guys are playing over here on the DP World Tour."